Misplaced Buckeye
---
Member since 05 December 2013 | Blog
Helmet Stickers: 108 | Leaderboard
Voting Record: 16 / 0
Recent Activity
Ohhhh I wish I could up vote!
I got my golf maintenance career started there before going to OSU ATI for turf management. Great under the radar course!
Firestone (North, South, and West). I may be a little bias due to the fact that I worked there before moving to Florida to work at PGA National, but those were the best I have personally played.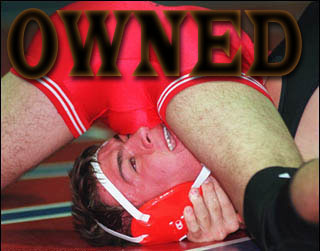 Harbaugh is a pickle-kisser.
1. Ohio State
2. TCU
3. Georgia
4. USC
Nothing better than seeing a grown man kicking a midget. Except of course if it's this! Awesome!
I find it hard NOT to hate everything having to do with the entire state of -ichigan.
Well that happened.....game over
They have Robert Nkemdiche and having one 5 star recruit is good enough to rank an SEC team now apparently.
Lou Brown - "Get him a uniform."
Kerry Coombs for President 2016
Hey wait! What are they doing with my jet!?
Are they only considering this because playing at a neutral site is the only way coax an SEC opponent to play someone outside their conference? Are SEC teams are too afraid to play a home and home series with us where they would have to eventually play in The Shoe? Now we all know it's never a fair football game against an SEC opponent unless the game is played in their back yard in a stadium packed with their own fans... #FEARTHESHOE
It's hard for me to put my full feelings on this into words but in short........NO! This would be as bad if not worse than Lebron James leaving Cleveland for Miami because he "couldn't" win a championship there. And we all know how the fine folks of Cleveland felt about that! Don't get me wrong. I want OSU to be the best by beating the best just like any other self respecting Buckeye, but selling out to join the SEC is NOT the answer(or even in the ballpark for that matter!) Hey, I'm a realist. I know the B10 has been down lately but lets look at some cold hard fact shall we......Who was it that beat us in Indy last year?! Who was it that made a trip out west instead of us?! Who was it that kept us out of the National Championship game while at the same time allowing one of those SEC programs a backdoor into it?! Oh right! Sparty! Not Bama, or Georgia, or LSU....but Sparty, a team from our own back yard. I'm not saying they are better than we are on a yearly basis but let us face facts, that program has been hiding in the shadows and on the slow and steady rise for a little while now. The B10 is in transition again. Teams, overall, are beginning to step up their game. Spartans last year, Northwestern is a program headed in the right direction(You can fight me on this but there is a reason that our game with them was a prime time game), Penn St. is off of probation after one more year and they are already recruiting like nobody's business, Brady Hoke is up from eating only 3 daily racks of ribs, to eating 4 daily racks and a small child, Wisconsin, Nebraska, and Iowa are no slouches(Iowa seems to give us their best anytime we play them), Indiana is one "C" grade defense away from causing trouble, and Minnesota is starting to learn what a football is. But then of course there is the Purdue and Illinois debacle. Which is just that....a debacle. Other than those 2 sub par teams and the newcomers this year, the B10 is moving slowly upward. This along with the Buckeyes being in the stronger of the two new divisions is good not only for us but the conference as a whole. So cool your jets on the SEC deal. I still wanna hear the "BIG TEN!" chant when we stomp Bama!
A player placing value in the education they are receiving instead of worrying about forming unions or the fact that they aren't receiving a paycheck. STUDENT/ATHLETES! Still student's first.