Misplaced Buckeye
---
Member since 05 December 2013 | Blog
Recent Activity
Ohhhh I wish I could up vote!
I got my golf maintenance career started there before going to OSU ATI for turf management. Great under the radar course!
Firestone (North, South, and West). I may be a little bias due to the fact that I worked there before moving to Florida to work at PGA National, but those were the best I have personally played.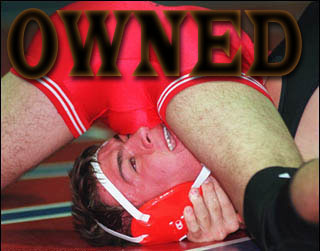 Harbaugh is a pickle-kisser.
1. Ohio State
2. TCU
3. Georgia
4. USC
Nothing better than seeing a grown man kicking a midget. Except of course if it's this! Awesome!
I find it hard NOT to hate everything having to do with the entire state of -ichigan.
Well that happened.....game over
They have Robert Nkemdiche and having one 5 star recruit is good enough to rank an SEC team now apparently.
Lou Brown - "Get him a uniform."
Kerry Coombs for President 2016
Hey wait! What are they doing with my jet!?
Are they only considering this because playing at a neutral site is the only way coax an SEC opponent to play someone outside their conference? Are SEC teams are too afraid to play a home and home series with us where they would have to eventually play in The Shoe? Now we all know it's never a fair football game against an SEC opponent unless the game is played in their back yard in a stadium packed with their own fans... #FEARTHESHOE