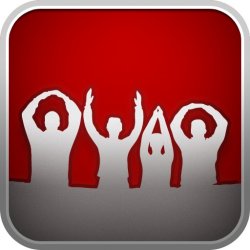 MikeTheBuckeye
---
Raleigh, NC (via Columbus, OH)
Member since 19 June 2014 | Blog
Helmet Stickers: 117 | Leaderboard
Favorites
COLLEGE FOOTBALL PLAYER: Braxton Miller / Chris "Beanie" Wells
COLLEGE BASKETBALL PLAYER: David Lighty / Aaron Craft
NFL TEAM: Cleveland Browns
NBA TEAM: Cleveland Cavaliers / LA Clippers
SOCCER TEAM: USMNT
Recent Activity
I prefer Urban's quote. Not that there's anything wrong with what Woody said. But "Event + Response = Outcome" brings about an interesting urge to want to work harder to make that outcome more desirable. Gotta love Urban's psychology background doing a lot of good for this program.
What a coach. It's good to see the passion he brings to the table. Really captivates his audience.
The odds are that I'm in the minority here, but I would really enjoy being alive to see Michigan become relevant in football again. For the sake of our conference. Better yet, for the sake of our rivalry. OSU-Mich didn't become the best rivalry in sports by Ohio State laying a beat down on Michigan year after year after year. The Ten Years War, where it was an arms race between Woody and Bo and the 2 schools were on relatively even playing field were what made this rivalry so special. At this point its hard for Michigan to have a single successful season, let alone ten of them back to back. That needs to change in my opinion.
Best gif I've seen. Ever. I thought the girls face was hilarious. Then I saw the guy. Yep, it's definitely my favorite.
He said he would not commit until late in the recruiting process and has stood by his words. Just because he didn't commit early doesnt mean he has ruled out Ohio State.
Tressel started drafting mobile QBs because the offensive line was so bad. I wouldn't say Craig Krenzel would be Tressel's model QB.
I think Urban saw something when we played Michigan and Clemson. A new wrinkle in the spread offense. The use of perimeter weapons and the misdirection to throw an entire defense off. At the conclusion of the season he called together a coaching clinic with the likes of spread offense pioneers Dabo Swinney and Kevin Sumlin. With the speed and talent we posses on the perimeter (as young and inexperienced as they are) I believe Urban saw something that will help him utilize this strength. I'm excited to see what he pieced together in the offseason.
I want to say about 9 or 10 years ago I was flying home after visiting family in Texas when we sat down at a Chili's in the airport. Halfway through the meal I nudged my dad and pointed out a couple sitting at the table across from us. There sat AJ Hawk and his then-fiancé and sports center announcer Laura Quinn. After some coaxing from my dad I walked over with a napkin and a pen to ask for his autograph. It was such a cool memory because it was so completely unexpected. I still have that napkin.
Now that there seems to be some reasonable interest in Ohio State anyone care to speculate on which position he will play? I know you guys are tired of mobile QBs but I'd love to see him play under center if he chose to commit.
Hilliard had a knack for photobombing at The Opening. Good sense of humor. Gotta love it.
http://youtu.be/OAirOlBPVJ8
I'm leaning towards no. But, for the last couple of years I felt that Wisconson could play that role and now it seems Sparty has been the source of most buckeye fans animosity.
However, to say that any team that is the most competitive on the gridiron last year suddenly gets the nod to become a new rival, doesn't make a whole lot of sense. Even if I do enjoy the competitive spirit. But no rival could come close to the history that OSU shares with That Team Up North.
When you put it like that it really puts it into perspective for how far we've come. Can you imagine going back to the Jim Bolman age where the 2 deep was the same names as the starters, just jumbled up a little? Ed Warriner has done a magnificent job coaching up and developing players. Could you name a player coached by Jim Bolman that graduated more complete at his position than he arrived? Not only is Urban a fantastic coach, he surrounded himself with many assistants that are the best in the business. I can't wait to see where these coaches take us year in year out.
Bold prediction: The Silver Bullets return and rank among the top 10 defenses in the country.
Raekwon McMillian and Erick Smith work their way into the starting line-up
Michael Thomas finally carries his Spring success into the Fall, becomes a breakout star
Urban has been preaching the expansion of the TE role, instead, the Hybrid position comes to life
Braxton Miller uses a 3000 passing / 1000 rushing yard season and a record setting career to propel him to a first place finish in the Heisman voting
Ohio State will reach the finals in the CFB Playoff
The Silver Bullets redeem themselves after last season, rank among the top 10 defenses in the nation
Ohio State finishes with yet another top 3 recruiting class (though that's not so bold since the end of "The Drought" is it?)
Dontre was the most consistent option and impressed the coaching staff more than any other receiver over the offseason workouts. However, to over look Devin Smith as being one of the top 2 receivers would be a mistake in my opinion.
Hahaha I love this guy. Justin is a world class recruiter and he does it in style.
"C4" is probably one of the top 5 players I'm most excited to perform. I foresee some great things on the horizon.
Wherever he commits, he will likely be under center in my opinion. TG has reiterated it enough times to tell me he's going to do play where he feels most comfortable, as a dual threat QB. However, I don't see him committing to the Buckeyes. He announced his commitment date and still hasn't even bothered for a visit. Sure, Urban can work some last minute recruiting magic like he always does but it seems to me that TG already knows what he wants.
Bold indeed. But I think there's a good chance 3/4 commit. Gibson is a stretch in my opinion. Burrell would be more likely from my standpoint.
Thanks for the link. I like his reads and how fast he delivers the ball.
A pro-style QB? I bet this alone will make many, many fans giddy. Myself included. Is there a highlight tape for Haskins out there somewhere?
I think so. Even though I believe Braxton's main focus will be improving his passing game in preparation for NFL scouts, he can still extend the play on virtually any play with his legs. However the RB position is probably one of our deepest position units and the ball will likely get spread around quite a bit. Not spread quite like Wisconson because I view Elliot will take the majority of the snaps, but spread out nonetheless. So even though we will see Braxton passing more this year, I won't say its that far fetched that he also leads the team in rushing yards.
Imagine Dantonio's ability to develop players combined with Texas' vast resources and marketability. Texas might actually develop into a powerhouse again, especially on the defensive side of the ball. However, I feel better with him remaining at MSU and within the B1G.
This is a very good point. I like your thinking. It would also help to add some extra effort on the defensive side of the ball. Take some weight of Ibaka's shoulders.