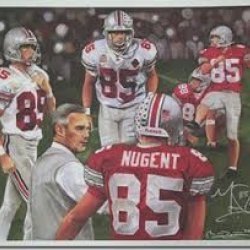 MikeNugents BigToe
---
Member since 03 April 2014 | Blog
Recent Activity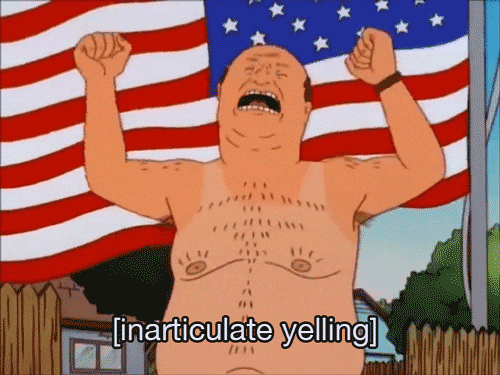 Great analysis, Kyle. Given what the Penn State's defense was giving us, what play calls would you have liked to see? Or do you think the play calling was fair and we just lacked execution?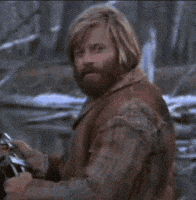 As a Cleveland sports fan all of my life, it still stings every time these shortcomings get brought up. But all of that history will never stop us from believing in our teams. With that said, I am feeling optimistic about our 2016 NBA finals chances. "Hard work on 3, together on 6"
Is it me, or has almost every spring ball highlight video shown Joe Burrow getting sacked?
Is it me, or has almost every spring ball highlight video shown Joe Burrow getting sacked?
"Trigger fingers turned to twitta finger" -Urban Meyer
Saw this on Reddit this morning DJ. Looks like your gang has been spreading nationwide...
It's twitter culture. For instance, if you see a beautiful woman is favoriting your tweets she might be trying to get your attention. Then the next appropriate step is to "slide" or "dive" into a girls direct messages (DM).
Me at 2:04
Urban Meyer is still our head coach. He will get this all figured out.
Side Note: This week of practice will be brutal.
Let me tell you something, Balto. A dog cannot make this journey alone
[starts to walk off, but stops suddenly]
Boris: but... maybe a wolf can. -Balto, 1995
I hope they have a moment of silence for him today before the band makes their ramp entrance before the game. I'm sure he will be cheesin' ear to ear though when that Sousaphone player and drum major trot out to dot the i.
Mr. Gambles class, 3rd grade, wilder elementary in Westerville. No TV or news were shown to us becuase we were all soo young. My dad worked in the nationwide building at the time in downtown and came and got my brother and I. He showed me a few short clips of what happened when I got home. I was really FREAKING out.
RAMZY'S FACE LMAOOOOOOOOO
Interesting....
I'm still skeptical.
As a poor medical student with out cable. GOD. BLESS. YOU.
Fuck. Michigan. That is all.