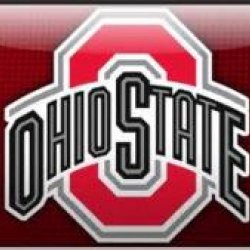 MikeEagleBuckeye
---
Plymouth, MI (via Plymouth, MI)
Member since 22 January 2014 | Blog
Helmet Stickers: 809 | Leaderboard
Current student at The Ohio State University by way of Southeastern Michigan. Proud member of TBDBITL.
Favorites
SPORTS MOMENT: Being apart of TBDBITL to see OSU demolish Wisconsin in the 2014 B1G Championship game to clinch the last spot in the inaugural College Football Playoff.
NFL TEAM: Detroit Lions
NHL TEAM: Detroit Red Wings
NBA TEAM: Detroit Pistons
MLB TEAM: Detroit Tigers
SOCCER TEAM: Arsenal
Recent Activity
Personally, I think 4 wins is the best case scenario.
Pretty sick video. Love the music!
Lol he is so coming here it's not even funny.
I know each all-american gets a tree in the buckeye grove, but do you need to be a Walter Camp all-american or can it be from any of the five to make that make up the consensus. Will Mike Bennett get a tree as well?
From looking on Twitter, I'd say a few commits are a little bummed it wasn't Damien that committed. Matt Burrell asked earlier today who Mike Weber was and then later commented how he was so done with recruiting and tired of lies and how he doesn't want to talk about Damien's situation. There also seemed to be quite fewer celebratory tweets than usual when a new family member is announced. Tie all those with this tweet from Damien. I don't know it seems like there's more going on than we know of.
Mike Weber committed to OSU?

— Damien Harris (@Damien_D1Harris) December 11, 2014
I believe Damien just experienced that "oh sh*t" moment...
I can't wait for when they turn this season into a documentary years down the road.
Not significantly. The difference in average ACT score for both freshman classes this year was only 1 point.

Some buddies of mine showed this to me a few nights ago. Needless to say, I was very taken aback by the writer's viewpoint. If it was meant to be satirical, the writer did not do a very good job because there are some students that have been less than polite in some of the comments. There was also a recent article discussing that the Jon Waters firing was very long overdue and the board of trustees made a very good move getting rid of him. That one received quite a bit of backlash as well. Not sure what's gotten into the Lantern lately...
Really shocked to hear of this. He worked his ass off because he knew OSU was the only school for him. Best of luck young man.
Norwood's tape is absolutely unreal. I can only pray that we can hang on to him until February and no other big programs catch wind of him.
On the topic of Sam Hubbard; what an athlete and competitor. Getting all this praise at the DE spot when he played safety in high school. That can't be an easy switch for most people and I think that speaks volumes about his work ethic.
Very well said. My thoughts exactly, as well.
Can't say I'm surprised. It looked like a rough slate yesterday when the bowls were announced and Vegas seems to agree. Might be another rough bowl season for the B1G unfortunately.
Iowa, for the love of all that is good, please, please beat Tennessee!!
Since the hurry-up a few days ago mentioned that Carlton Davis may very well stick around now, are we still looking to add another DB such as Juwuan Briscoe? Also, what's up with the CB swing back to Oklahoma for Gallimore?
Do we know of anyone else looking to enroll early for the 2015 class? I thought I heard that Jashon and Nick Conner were looking to as well if I remember correctly from past articles. Is that correct?
Michael Jordan is from my hometown and goes to the same high school I went to. It would be really awesome to see him suit up in the Scarlet & Gray!

I would love to have any of those three backs. I think I like Harris and Scott just a little more than Weber, but all three still seem like excellent options.
Mike Bennett dotted the "i" tonight. One of the funniest/most awesome things I've seen: Big Mike Bennett kicking his legs way up high with a sousaphone on his back, doing his best to imitate the i-dotters!
Don't forget about Clark!
Is anyone else slightly confused about the number of available spots left in the class? I figured with such a small senior class on the team that our class would've filled up by now but it sounds like we're still looking at maybe 3-4 more recruits. Where are these spots coming from?
I'd be interested to know what Damien Harris must be feeling right now. Kentucky got off to a hot start but have since have been dominated on the field and now it seems like all his buddies are committing to the Buckeyes. It seems like I've seen a tweet like this one posted by him 3 or 4 times now.
I'm fairly sure that Jashon Cornell is, but other than that I don't know.