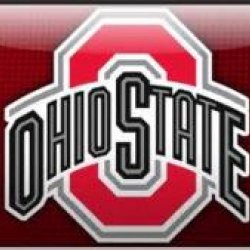 MikeEagleBuckeye
---
Plymouth, MI (via Plymouth, MI)
Member since 22 January 2014 | Blog
Helmet Stickers: 244 | Leaderboard
Graduating senior class of 2014. Born and raised 30 minutes east of the "Cesspool of the North" but going to be a third-generation Buckeye this fall.
Favorites
SPORTS MOMENT: Watching CJ Barnett's pick against TTUN to cap off the 26-21 victory and Meyer's fisrt season live from the Shoe.
COLLEGE FOOTBALL PLAYER: Chris "Beanie" Wells
NFL TEAM: Detroit Lions
NHL TEAM: Detroit Red Wings
NBA TEAM: Detroit Pistons
MLB TEAM: Detroit Tigers
SOCCER TEAM: Tottenham Hotspur
Recent Activity
Good to see Bucks Lax on the uprising. Excited for the B1G Lax conference next year!
While I think that he does deserve an offer, I'm not too worried yet. He doesn't currently hold any offers from other powerhouse programs. I think if he's offered then he'd almost be a for-sure Buckeye.
I'm really gonna miss Sam after he's gone. Can't believe he only has one year left!
I thought the same thing too. At least to me, I thought JT was more impressive on Saturday.
I was really impressed by Nuernberger's leg on Saturday. Like you said, I think he may now be the favorite to land the starting job this fall.
Been waiting for a gray box since the game but this might be just as good!
I was playing outfield during a baseball game in 8th grade and it was the bottom of the seventh (we only played seven), tie game, two outs, bases loaded, opposing team had their slugger at the plate. He hits one deep and somehow I just knew it was mine. I sprinted what felt like the entire length of the outfield and made a diving catch and my team rushed to the outfield from the dugout and the field to congratulate me. We ended up losing in extra innings but a priceless moment nevertheless!
I love Anthony Lee already!
Sh'mar's highlight tape looks a lot like how Shazier played coming out of high school: He plays fast and flies to the ball but seems inclined on hitting the **** out of everything instead of wrapping up. You can do a lot worse than RDS though! He would be an awesome player at OSU and I would love to have him. Plus, he has a kickass name.
Love to hear that Nunez doesn't care if a school wants two QBs. We should push for this guy!
Grant is a large reason why we currently have 50 states in this country. Gotta give him my vote.
Really impressed by that bit about Collier. He keeps that up and he could go places.
I can't wait to see D-Russ play. I liked the bit about he and Myles being the next Conley and Oden!
Why on earth haven't we offered Nick Conner yet?
He'll have a few years to work on his throwing before he sees serious playing time. I'm not worried about that. I don't see why people rag on him saying he's just gonna be like Braxton. All he's done is become a Heisman finalist and win conference player of the year multiple times. That sounds pretty damn good to me!
I like our odds against those three schools. Come on down Trevor!
Does this affect Thad and the staff from targeting the Thompson kid transferring from VaTech?
Welcome aboard Anthony, it's great to have you!
I've heard that recently Mickey reaffirmed his commitment to Ohio State.
Loving this stuff about Bennett and how he seems to be a natural leader for the defensive line and the entire team. This D-Line has so much young talent, like Johnson said, and I can't wait to see them tear it up this year!
Wish I could upvote the thread. I love the way Darius Slade plays. He looks like a man possessed on every single snap. Overall this is a great class and I can't wait to see them on the field!
This would be a great get for the team. On a separate note, I don't know how we haven't offered kids like Ahrens and Ahmad yet.
You nailed it right on the head, Ramzy. Is there any news about Anthony Lee? We could desperately use another big guy.
Miami and Tennessee according to Torrance.