MichiganBuckeye222
Bloomfield Hills (via Detroit)
Member since 18 July 2013 | Blog
Helmet Stickers: 845 | Leaderboard
Favorites
SPORTS MOMENT: comeback win against LSU...I will NEVER leave a game early again.
COLLEGE FOOTBALL PLAYER: George
COLLEGE BASKETBALL PLAYER: Lighty
NFL TEAM: Lions
NHL TEAM: Wings
NBA TEAM: Pistons
MLB TEAM: Tigers
SOCCER TEAM: What Is Soccer?
Recent Activity
can't believe you left off the LSU comeback.
Not knowing all the facts, I believe that it could be shown that there would be reasonable doubt. How could the officers be completely sure that the cocaine came from him? Unless it was sitting out in plain sight.....
im not claiming that the kid didn't do it...but isn't it standard for police officers to actually search the pockets before putting them in the cop car?
well this frees up another spot for the Dream 15.
I figure if I advertise, i can accomplish two goals...1. i can sell more books. 2. I can support 11W so they don't have a "Pepsi Syndrome" event when we get a 5 star.....
i checked the media kit from 2012...old format page....doesnt look like the same advertising is available....and since my book is on how to sell, chapter 46 tells how referrals should never come with a referral fee, as a referral is a great way to gain credibility....because you a re referring for the right reason.
www.the3wows.com , by the way.....
i would like to advertise on the site...not through Google ads....Is there any way to do that?
tOSU isn't a team like the Browns. It is a school…that has a team. There is a difference in your argument…I am not saying that non alumni hsouldnt be fans, but your logic is incorrect.
I gotta personalize my plate now....been long enough
in fairness he wasn't brought to Columbus to "play parking"
Gotta love the Cleveland attitude "at least we aren't Detroit".
in Detroit we don't say crap about Cleveland because we don't have an inferiority complex....
if the Detroit comparison makes clevelanders feel better, then you should be proud
been to to both places...saying Cleveland is better than Detroit is like celebrating being Valedictorian in summer school.
7. Les Miles, head coach, LSU

Michigan just never seems to pursue Les very hard, even though it would be the perfect fit. Rumors of an affair with former Michigan coach Gary Moeller's wife have long dogged Miles, speculating many to think that AD Dave Brandon dislikes Les and has nicknamed him "Loose Morals".
never heard this one....
that would be awesome! Sparty tears would be awesome.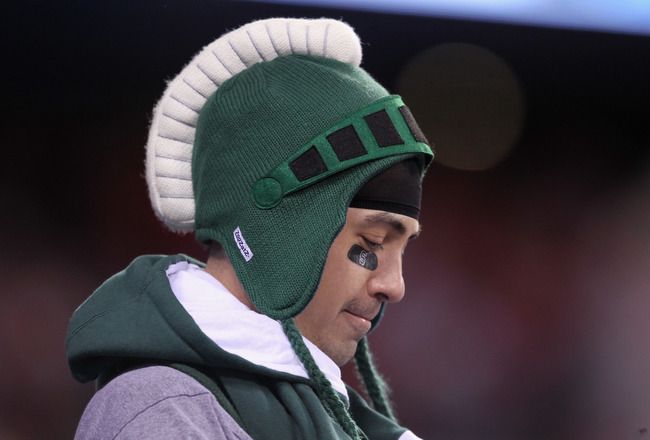 Detroit isn't that bad...I live a block away from a beautiful all sports lake, my schools are second to none, and I can go downtown for sports, theaters, great food, and great times....
I have been to Cleveland, and had some good times there as well....
(GD...I hate the triple posts)
Unless you are suggesting that the excess Miami population only remains in Miami because they haven't been to Cleveland.
+1
Florida is pretty attractive...great weather year round is a draw...AND IF YOU CANT ADMIT THAT then you are lying to yourself.
Meh, just another person making uninformed decisions about my hometown. The only thing Miami has on Cleveland is warm winters.
and
Hot chicks on the beach
more hot chicks on the beach
even more hot chicks on the beach
old people
what surprises me most is that fans of the SEC actually have twitter...or computers....or indoor plumbing.