MichiganBuckeye222
Bloomfield Hills (via Detroit)
Member since 18 July 2013 | Blog
Helmet Stickers: 2,697 | Leaderboard
Voting Record: 972 / 121
Favorites
SPORTS MOMENT: comeback win against LSU...I will NEVER leave a game early again.
COLLEGE FOOTBALL PLAYER: George
COLLEGE BASKETBALL PLAYER: Lighty
NFL TEAM: Lions
NHL TEAM: Wings
NBA TEAM: Pistons
MLB TEAM: Tigers
SOCCER TEAM: What Is Soccer?
Recent Activity
I thought NorCals comment was great...but yours beat his.
i remember when i used to put dimes in my penny loafers, in case I had to make a call....from a pay phone.
I came here to chew bubblegum and say michigan sucks...and I'm all out of bubblegum.
if they wrote a ticket, but for an ohio plate when you had a NC plate, then it wasn't your ticket. Why didn't you just throw it away?
this is EXACTLY the cause...
as a Jew, I am not offended. I am f'ing embarrassed. I am embarrassed that this was deemed acceptable by people who should have damn well known better.
I am embarrassed because the names OSU and TBDBITL will be associated with stupidity and insensitivity.
I am ashamed to be associated with these idiots...and one day that will pass...but today i feel shame.
as a jew (and as a human) i find it very hard to look the other way on this. IF TRUE, i will definitely have less pride in the band going forward.
My son is a band geek, and I have always said that one day, he would be lucky to be in TBDBITL.... Maybe one day I will say it again.
I heard a rumor that someone posted on 11W that this has been a slow summer, and then these rumors started coming out.
How is tommy Armstrong still a junior?
i agree with you on the hypocrisy...i smoked a lot of it at OSU...and i find it no worse than alcohol.... (Alcohol in my opinion is worse).
Fact remains that it is illegal...and if someone got suspended because they cannot stay away from the broccoli, then that is a problem.
I knew this was a terrible idea. F8$K!
With all the rumors about WRs smoking weed, may I be the first to say, I told you so?
my point for railing on Mark D and the rest of spartan nation is because of
the way that they have consistently stated that Meyer is shady....they do the same crap.
the way they used to get mad at hoke for doing the same thing.
Dantonio and Spartans are hypocrites, plain and simple.
the contrast between the two football programs is just as stark.
TH can do whatever he wants. He's a legend, and will one day return.
Kaitlin Witcher. and she is 22 years old.
your welcome.
did someone say Bachelor Party? (by the way, this was from the movie, Bachelor Party)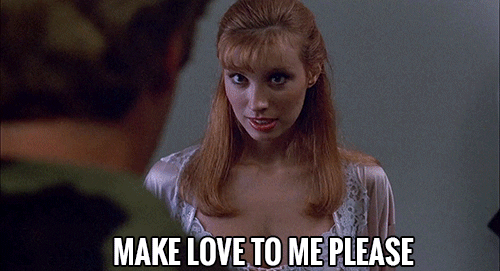 no, because i don't go the University of SEC.
The buckeyes won the NC in January. You mean this ISN'T heaven?
Champagne Room!!!!!
maybe he can get a job reading for Floyd Mayweather...