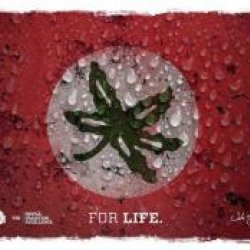 MichaelJ721984
from Massillon, OH
Member since 16 December 2013 | Blog
Helmet Stickers: 576 | Leaderboard
Favorites
SPORTS MOMENT: Beating McKinley!
COLLEGE FOOTBALL PLAYER: Chris Spielman
COLLEGE BASKETBALL PLAYER: Evan Turner
NFL TEAM: Cleveland Browns
NHL TEAM: Columbus Blue Jackers
NBA TEAM: Cleveland Cavaliers
MLB TEAM: Cleveland Indians
SOCCER TEAM: NOPE!
Recent Activity
When were we allowed to smoke weed in the stadium?!?!?!
BEEEEEEEEEEEEEEEEEEEEEEEEEEEEER!
Glad everything is in order for him! Such an amazing player to watch with the ball in his hands.
Sometimes you just gotta trick the hell outta yourself to keep ya on your toes...
Going against the grain a bit here but...
1) Massillon Tigers football. Born and raised there (still have my football from when I was born) there is just a love and undying devotion to that city and the greats who came through. Something that is very hard to explain to people who aren't from there so I dont even try anymore lol. All of my earliest childhood memories come from that city and being a part of the games on Friday nights and that big one every week 10 Saturday.
2) and this is more of a 1A than anything but it's Ohio State football. For the same reasons everyone else mentioned, it's just in our blood. There is just a sense of pride we all have about us and it's definitely evident when traveling and telling strangers you're from Ohio. The response is always "oh, you're a Buckeye?" You're damn right I am!
3) Live music. Namely country. My favorite thing outside of sports is enjoying a Brad Paisley concert with a bunch of friends drinking beer. Perfect way to spend a summer night.
People don't understand our borderline alcoholic ways I've come to find...
I just like to call em the bitches...
One of my favorite Man Show episodes!
Yeah, everyone in the SEC!
DePriest & Kief come to mind unfortunately.
QB- Troy Smith
RB- Eddie & Archie
WR- CC & Galloway
I love PCola but all the rednecks I run across in that area on a yearly basis blows anything on the East Coast out of the water.
FAT chance of that happening.
Lol count me in! Seriously, best wishes to you and the new wife! Congrats
I still have my Woody hat from 02. Thing still smells like a combo of beer & sweat and the colors are just horrid now but Ill still rock the sum bitch once in a while lol
Ok cool hopefully the bozos will keep it real - nothing is worse then drunken idiots who act like big tough guys when they are all juiced up. Michigan fans
Had to fix that for ya bro lol
From my experiences when Massillon plays in big games, there's always a great turn out for tailgate parties from both schools. Always a good time as long as the bozos from either side don't take it too far.
Danny and his family are just A+ people. Any of you that come to Massillon this year to watch him play will be thoroughly impressed with his poise and toughness. You'll also have a fellow 11W member to tailgate with if you do indeed come. We party big time before games.
Was thinking the same thing lmao
Isn't Doran a senior anyways?
**SnooBuckI didnt see your comment when I posted.
My friend had his wedding last year during the Buckeyes opener. The girls were pissed when we showed up for pictures late and piss drunk. Shit happens.