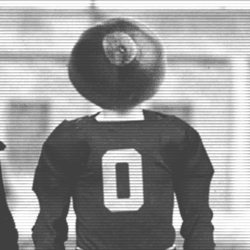 Mercurius
---
Member since 24 January 2013 | Blog
Helmet Stickers: 295 | Leaderboard
Recent Activity
Any word if his visit is confirmed yet?
If staff could get upvotes...
Christian Wilkins or Neville Gallimore; or both?
What's going on with Drew Richmond? You crystal balled him to Memphis.
I like it a lot. We might be able to get more commits in our 2016 class than our 2015 by the end of summer.
I think Harris is going to be something special. That would be great to have Hilliard, Harris and Baker in this class. I really hope we can get Christian Wilkins back again soon too. The dude is almost 300lbs and runs a sub five second 40. He is also listed as a TE.

Any idea of when Torrance Gibson is going to visit?
I don't know? The more views this thread gets, Google will have a higher boolean between "gibbons" and "rape".
http://www.thewire.com/national/2014/05/vanderbilt-football-coach-called-woman-his-players-are-accused-of-raping/361561/
In the midst of investigations into sexual assault on college campuses and how they are handled (or mishandled) by administrators, comes the news that the football coach at Vanderbilt University, one of 55 schools cited for Title IX violations, contacted the woman several of his players are charged with raping.

But don't worry: the district attorney prosecuting the case, Tom Thurman, thinks it's fine. In fact, it's "a pretty nice thing to do."

James Franklin and his wife apparently called the woman a few days after she reported being raped by four of his players -- Brandon Banks, Cory Batey, Tip McKenzie and Brandon Vandenburg -- last summer. Those players were later expelled, arrested and have been charged with rape. A fifth player, Chris Boyd, was also expelled and pled guilty to attempting to cover up the crime. Thurman told the Philadelphia Inquirer that Franklin and wife "said they were praying for her and thinking about her," which was "probably a pretty nice thing to do."
If Gibbon was innocent, why hasn't he sued the university and gotten rich? I have a feeling (and I read the police report) that he doesn't want any more publicity coming to it because he knows he is guilty is and getting off easy.

Yes; he was expelled four years too late.
From the wiki:
Each student-athlete receiving athletically related financial aid earns one retention point for staying in school and one eligibility point for being academically eligible. A team's total points are divided by the points possible and then multiplied by one thousand to equal the team's Academic Progress Rate score.

Example: A Division I Football Bowl Subdivision team awards the full complement of 85 grants-in-aid. If 80 student-athletes remain in school and academically eligible, three remain in school but are academically ineligible and two drop out academically ineligible, the team earns 163 of 170 possible points for that term. Divide 163 by 170 and multiply by 1,000 to determine that the team's Academic Progress Rate for that term is 959
http://www.elevenwarriors.com/blogs/mercurius/2014/04/2014-bowl-bans-university-idaho-and-unlv-tennessee-next
http://www.elevenwarriors.com/blogs/mercurius/2014/04/2014-bowl-bans-university-idaho-and-unlv-tennessee-next
http://www.elevenwarriors.com/blogs/mercurius/2014/04/2014-bowl-bans-university-idaho-and-unlv-tennessee-next
Here's hoping it's because we have Christian Wilkins already locked up. I still thought we would take more than one DT, We didn't have any in last years class and there are two graduating after this year.
To Johnny -Shane-Utah-Falco:
Yes, what a horrible person...
In all seriousness, what kind of a jack-wagon are you to hijack a thread about a racist old coot and digress about Magic Johnson and healthcare.
Who will be on hand for the Core 6 day?
http://www.reddit.com/r/FloridaMan/top/?sort=top&t=year
http://dictionary.reference.com/browse/there
I believe he is the son of the assistant head coach at OU:
http://www.ohiobobcats.com/sports/m-footbl/mtt/burrow_jimmy00.html