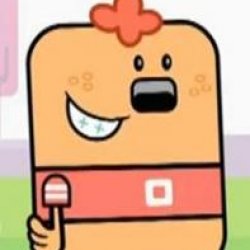 Menexenus
Columbus, OH
Member since 23 July 2011 | Blog
Helmet Stickers: 739 | Leaderboard
Since I'm hoping to make a career change soon, this may be my last year living in Columbus. This may be my last chance to see an entire season of Buckeye football in the Shoe.
Favorites
SPORTS MOMENT: When the sousaphone player who dotted the "i" at the beginning of the 2009 USC game looked down, saw the camera man in his way, and did his sousaphone-twirling bow anyway, smacking the crap out of that camera. That dumbass camera man should have known better than get in the way of a man dotting the "i"! http://youtu.be/qwGxDBaNSik
COLLEGE FOOTBALL PLAYER: Ryan Shazier
COLLEGE BASKETBALL PLAYER: Aaron Craft
NFL TEAM: Cleveland Browns
NHL TEAM: Columbus Bluejackets
NBA TEAM: Cleveland Cavaliers
MLB TEAM: Cleveland Indians
SOCCER TEAM: Columbus Crew
Recent Activity
Last night's game was in The Whore, making the shootout victory that much sweeter.
Well done, gents! We Buckeye fans love us a championship team!
Thought the "11W Staff" byline had been ditched? Did the Big Nut flap demonstrate the value of anonymity on the interwebs?
Woody's birthday cards are awesome! Thanks for these.
Preach it, DJ! Justice for the fans (who want to watch their teams in big games)! Justice for the players (who want protection from being cut by the likes of Tuscalucifer)!
Nice read, Johnny! I agree with your premise that to be great, it's not enough to just be great at football.
Taylor Lewan puts the lie to the whole "Michigan Man" ethos. If this is the sort of human being that people from Michigan want to cheer for, then they deserve their fall into mediocrity.
Carlos did a good job not saying what he (and all of us) really thought about the play-calling.
It will be sad to see Gee sporting WVU colors, just as it is sad to see JT in Akron colors. But you can't fault a guy for moving on... Best wishes, EGG!
Love the MGO commenter who replied to Ross's column, saying that Ross should have just said, "HALOL UR GONNA GET SO JAILSEXED!" He admitted that that's what he would have done in Ross's position.
That guy gets it: his team sucks.
It makes my porcelain time just purr when I wipe my ass with wolverine fur.
(Dead Schembechlers)
So you're saying that we're OSU fans? I think I can handle that.
TBDBITL showed Penn State who our REAL rival is!
I agreed with Jim Tressel. Not kicking the 47 yarder on 4th and 10 was pretty silly. Especially on the *second* 4th and 10.
I've seen it called "Bucksquatch" here on 11warriors. Since this super-fan doesn't wear his fan-name on his shirt/hat like some others we could mention, I guess it's up to us to name it.
Roby launched himself upwards, making no attempt to wrap-up (i.e. tackle). His clear intent was to deliver as jarring a hit as he possibly could. Although the actual helmet-to-helmet contact was minimal, the crown of Roby's helmet did impact the receiver's facemask, causing the receiver's head to quickly change direction.
From my viewpoint, the call was correct. I didn't like it any more than anyone else in the stadium, but I didn't think it was a bad call.
I'll say this, though, the fan energy in the stadium increased 10-fold after Roby was ejected. And the additional crowd noise definitely seemed to help the defense get a stop soon afterwards.
I look forward to seeing Roby back again against Penn State on Saturday.
GO BUCKS!
Holy Crap, are you kidding me? I turned that game off when Louisville went up 28 - 7. As I did so, I said the words, "Louisville has this one in the bag. It's pretty apparent who the better team is."
So, just for future reference, the next time I'm arguing with you about something related to college football, just remind me that I'm a complete idiot and have no idea what I'm talking about. Thanks.
I hope K.K. sees the field for The Game so that he can feel the helplessness that comes from being utterly dominated. If he isn't already ruing his poor decision making skills, he will be on that glorious day!
Agreed. 8 teams sounds just right to me.
Sorry Alaska and Hawaii. Apparently, you don't get to be part of Buckeye Nation. :-(
Someone help! I fat-fingered. :-( Sorry!
I saw one that said, "OSU was my safety school."
...
Well played, Northwestern fan.
Sorry that you had such a bad experience with lazy fans, Chris. I've been asked to sit before by people behind me, and I've gotten funny looks from people when I make noise to support the defense. But I've never had the ushers involved before. That must have sucked. Hope I'm never in that kind of section.
This year I'm sitting next to a female fan who's even louder than I am! Feels good to have some support nearby.
I see only 2 (maybe 3) Ohio State shirts in the bunch! Whatsupwithat? Did you guys not want to be confused with the staff?