Max
---
Member since 30 August 2010 | Blog
Recent Activity
or if the DA thinks it's politically favorable...
scheduling gets ugly if you don't do all or nothing, unless you have the teams play home and home over the two years, despite changes in record.
I like neutral sites - perhaps a dual jamboree event (Georgia Dome and Indy with 7 games each over Labor day, one each Thu/Fri night, two each Sat & Sun, one on Mon)
second on getting rid of the dog filter...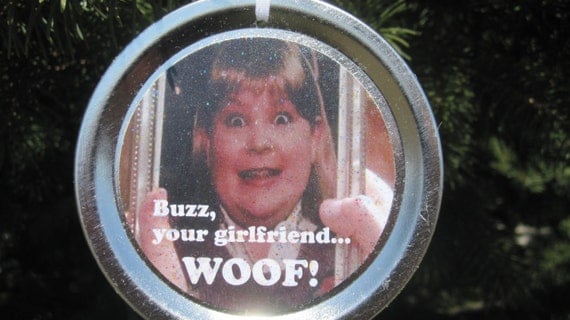 Is this a JJ Abrams reboot of the 1996 Dallas Mavericks?
What people don't realize - and I didn't til I did some bracket research this year - is that aside from a handful of teams, *everyone* misses the tourney once a decade. Kansas, Duke, Michigan St, Wisconsin, and Gonzaga all have 18+ year streaks going. After that? VCU, Cinci, and UNC with 6. Prior to this year OSU was ahead of that crew with 7. Let that sink in a little before your expectations of making the tournament every year color your vision.
That being said, three players from one class exiting is cause for extreme concern, especially when at least one of those players was becoming a fan favorite for his frenetic play. Was it the writing on the wall, or a deeper issue?
Many have talked about Matta's health being a factor in the decline of play (my dad has also noticed on Matta's weight relative to a few years ago). Today the Plain Dealer has an article about needed to make some changes with the assistant coaches, and how the good ones in the past have moved on to head coaching jobs, but the "rest" have been hanging around for a while without similar expectations. Matta was known to be good with centers and big men. Now that he's coaching from the bench instead of on the court, he probably needs to think about getting someone in who can be more hands on in the post.
Loving is (will be) a senior, and probably gets a pass as the only upperclassman. And from the looks of him he's immune to criticism.
That's what immediately popped into my head, but you can't let that slip without the media hearing about it now. More likely (in my opinion) Matta cracking down and some sour grapes from people who thought they were already working hard. Hard to say, but it is concerning (personally I really liked Giddens, thought he had a lot of potential).
Current consecutive NCAA Tournament appearances by programs
Kansas 27 Big 12
Duke 21 ACC
Michigan State 19 Big Ten
Gonzaga 18 WCC
Wisconsin 18 Big Ten
VCU 6 A-10
Cincinnati 6 AAC
North Carolina 6 ACC
OSU was at 7 before this year. There are a lot of blue-blood programs missing from this list (though that may be due to recruiting violations in some cases). But the fact of the matter is that Wisconsin is a basketball school that plays a little football.
I would like to think that the quirk in recruitment (ie one upperclassman and last year's most talented player leaving, Mitchell getting the NCAA runaround) had more to do with it than anything, tho Russell's comment about lack of work ethic is troubling.
I would counter that that small list is bigger than you think - some guys at smaller programs won't move despite backing the truckload of money up to them, because they like where they are and it's a lot easier to build a program in basketball than in football, and other highly paid coaches won't move laterally to a football school.
I would also contend that you shouldn't say "who else could we get" without saying "who else couldn't we get", so...
This is a little outdated, but the list of salaries for last year's tourney coaches - http://sports.usatoday.com/ncaa/salaries/mens-basketball/coach/
Matta clocks in at #7.
In the top 10 (excluding Matta and Ryan), the only one you might have a prayer of moving is Sean Miller, and to me that's a lateral move at best. Arizona has a much better basketball pedigree.
You might shift a few of the guys in the 11-20 range, but they're all making $2 million+ so money is less of an issue. Not sure I'd want a Steve Alford (UCLA) or Mike Anderson (Arkansas).
Who were the names thrown around for Texas last year? We'd have a similar search. Gregg Marshall (Wichita St), Shaka Smart (VCU, eventual selection), Archie Miller, Buzz Williams, Larry Krystkowiak, Kevin Ollie (???) who had just started at UConn, Jamie Dixon from Pitt, Chris Mack from Xavier, Jay Wright, Matt Painter, Leon Rice at Boise St, Ben Jacobson at Northern Iowa. I might throw in Brad Underwood from SFA and Bobby Hurley(!) from Buffalo after this year's tourney.
But I don't see Ollie or Wright seeing OSU as an upgrade, and Marshall seems content to build a program at Wichita St. Would Matt Painter move for an extra million, would you want him? Could you pry Altman away from Oregon? Would you risk throwing the bank at Tony Bennett from UVA - as far as I know not a strong program traditionally, but they've overachieved in the ACC the last few years. Could he do better with more resources?
Realistically you're looking at a younger coach in a small conference who's generated some buzz. Archie Miller, Chris Mack.
Personally, I see the decline (tho I'm not as hard about the D'Angelo Russel year), but would give Matta this year to make it back to the top 3-4 in conference and a 1st round NCAA win before seriously taking a look. The 7 year streak of NCAA tourney appearances was something like 12th longest in the country at the time (current streaks - Kansas, Duke, Michigan St, Gonzaga, Wisconsin all at 18+... and then VCU, Cinci, UNC at SIX). Missing the tourney once every 8-10 years is not a bad thing, coupled with two final fours.
I think there is growth to be had just from being a part of the NCAA spectacle, just getting a familiarity with the distractions for the young kids. And another year added to the banners in the rafters, which will probably make more of an impact on a recruit who might not remember the circumstances of a hasty exit.
"Nothing to lose" can make for some fun basketball.
I think GB did something similar with Hawk a few years back, and resigned him for less money (Hawk was relatively speaking less productive than Laurinaitis). I wonder if they tell them at the time of signing that they're probably going to cut them in three years, when they're offering the contract with the guaranteed money. You would think the agents would have a good handle on how much cap room is available and when they're going to become expendable.
I love those old unis/pads with the giant numbers on the shoulders.
And legal crop tops.
I tend to disagree - great recruiter. Well above average coach, thinking about the various tourney runs. His teams (in my mind) have always taken time to get the defense in place, and some years the system (zone) doesn't work out.
Isn't the team without this year's top recruit (Mitchell)? They lost a ton last year, from a team that wasn't great. They're going to be bad. But personally I won't throw Matta under the bus. There is no one out there available who will be better at both aspects (recruiting and coaching), and destabilizing only makes things worse.
Get off my lawn.
Wilner should not have a vote in a national poll. Or be allowed to handle sharp objects.
That was a "don't throw it to stonehands" moment.
This is why I love Spielman doing games, and for a short period, Bernie Kosar. Neither were as polished as a Keith Jackson, but always have honest, insightful comments that go deep inside the thinking of a positional player.
Yeah. I cut the cord a few years ago, my parents have cable as they're retired and would go nuts without it. I still turn the box on on Saturday afternoons at home (not having the energy to visit when there's nothing I truly want to watch) and weep a little when the only option via antenna is Temple vs Southern Illinois.
I'm all for ending the ESPN hegemony, love that Fox Sports 1 is taking a crack at it. On the other hand... there is a product called "Sling TV" which packages ESPN, the deuce, AMC, TBS, TNT, etc that you can get streaming for $20/month (on your tv via Roku stick, Amazon stick, Chromecast, etc). I'm very tempted to bow at the evil altar again during the season (no fees for startup/cancel, so 4 months on, 8 months off is a possibility).
truth... but... wiscy is under a different coaching regime, which may affect their ability to reload the O line.
hasn't stopped crew stadium getting qualifier games, they're only 25% (?) or so seat backs.
disrespectful to those who actually put on the scarlet and gray.
propensity for fans to bet on a team *regardless* of said team's ability to win plays a huge part in setting the Vegas "odds".