Max
---
Member since 30 August 2010 | Blog
Recent Activity
Define 'creepy'. It's become a catch all word without real meaning.
Looking forward to open tryouts on campus this fall.
Give me any of your 'others', or even OSU-Army before that Rutgers snoozer.
We have returning players???
I always felt like he built around one big post player and the point shooter(s). But it worked well with Evan Turner and then DeShaun Thomas, so who knows.
The play ins are usually for 2 16 seeds (auto qualifiers) and for 2 11 or 12 seeds (at large). We'd be in a play in, then face a 5 or 6 seed, which isn't a bad place to make a run. LaSalle (2013, as 13 seed) and Tennessee (2014, as 11 seed) both went to the sweet sixteen from the play in round, and VCU (2011, as an 11 seed), reached the Final 4. Each year one and only one of the play in round teams has advanced during the rest of the tourney.
Agreed, the dilution of rivalries is disappointing. I would rather see bball use the division format to build rivalries than a pure rotational schedule. Also, dump Rutgers, total dead weight.
She wasn't trying to persuade anyone. It was pure social signaling.
CBS has us as a 12 seed today and I think that's just nutty. I don't think they get in with 19 regular season wins without playing in the conference championship game (ie 3 wins, 2 over tourney teams).
I'm sure he's a 'nice guy' (TM) but to me Loving has looked embarrassed about 90% of the time he's been on court/camera. Not what you want as the core of your team for three years.
Jackson and Kent we're a nice combo back in the day...
List of "all the other top schools": Alabama.
I did not think I'd ever see the day when someone would look to Jim "three yards and a cloud of punts" Tressel for offensive creativity.
Does anyone actually enjoy those commercials? One of the most annoying ad campaigns I can remember. Maybe I'm just old...
How do I get one of these to Joe Buck?
Looking (way too early) like OSU, Alabama, Louisville, Stanford (sorry Baylor).
You don't negotiate on Craigslist. It's tits or GTFO.
he doesn't have elite speed, which is what most people (seem to) look for first. jerry rice didn't have elite speed either...
or if the DA thinks it's politically favorable...
scheduling gets ugly if you don't do all or nothing, unless you have the teams play home and home over the two years, despite changes in record.
I like neutral sites - perhaps a dual jamboree event (Georgia Dome and Indy with 7 games each over Labor day, one each Thu/Fri night, two each Sat & Sun, one on Mon)
second on getting rid of the dog filter...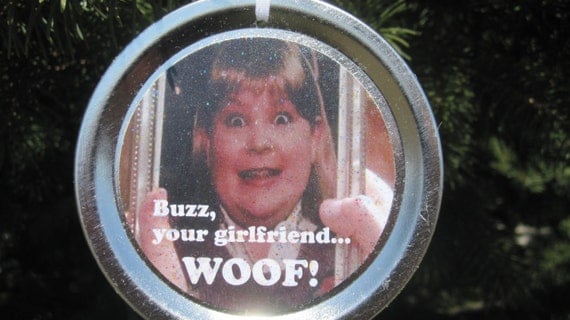 Is this a JJ Abrams reboot of the 1996 Dallas Mavericks?
What people don't realize - and I didn't til I did some bracket research this year - is that aside from a handful of teams, *everyone* misses the tourney once a decade. Kansas, Duke, Michigan St, Wisconsin, and Gonzaga all have 18+ year streaks going. After that? VCU, Cinci, and UNC with 6. Prior to this year OSU was ahead of that crew with 7. Let that sink in a little before your expectations of making the tournament every year color your vision.
That being said, three players from one class exiting is cause for extreme concern, especially when at least one of those players was becoming a fan favorite for his frenetic play. Was it the writing on the wall, or a deeper issue?
Many have talked about Matta's health being a factor in the decline of play (my dad has also noticed on Matta's weight relative to a few years ago). Today the Plain Dealer has an article about needed to make some changes with the assistant coaches, and how the good ones in the past have moved on to head coaching jobs, but the "rest" have been hanging around for a while without similar expectations. Matta was known to be good with centers and big men. Now that he's coaching from the bench instead of on the court, he probably needs to think about getting someone in who can be more hands on in the post.
Loving is (will be) a senior, and probably gets a pass as the only upperclassman. And from the looks of him he's immune to criticism.