MAVBuck
---
Toledo (via Hicksville)
Member since 17 May 2012 | Blog
Helmet Stickers: 2,087 | Leaderboard
Voting Record: 2689 / 96
Favorites
COLLEGE FOOTBALL PLAYER: current- Adolphus Washington, all time-Mike Vrabel
NFL TEAM: Packers
NBA TEAM: Pacers
MLB TEAM: Reds
Recent Activity
Assuming Nike won out due a better stain-guard for the backs of their jerseys.
Return home, live out a dream, play for a championship. I'd say he made the right decision.
My have they come a long way since this guy...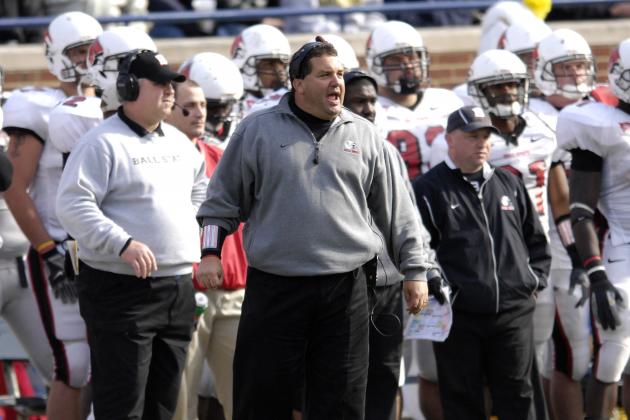 My assumption is he's taking time to let the Heisman committee know he'll be the starting quarterback and taking home their trophy this year.
I'd still put him in my top 5
Berry wearing 24. Cant wait to see this kids athleticism.
My thoughts exactly. You have big shoes to fill young Mr. Hill.
I guess Thrillist doesnt own a google machine. In 6 seconds this is what I came up with for "famous people"
Neil Alden Armstrong astronaut, Wapakoneta
George Bellows painter, lithographer, Columbus
Willard H. Bennett inventor, Findlay
Ambrose Bierce journalist, Meigs County
Albert J. Beveridge political leader, Highland
Erma Bombeck columnist, humorist, Dayton
Bill Boyd / Hopalong Cassidy actor, Cambridge
William Jennings Bryan U.S. presidential candidate, Salem
William Meriam Burton inventor, Cleveland
Milton Caniff cartoonist, Hillsboro
Nancy Cartwright voice of Bart Simpson, Kettering
John R. Commons economist, Hollansburg
Hart Crane poet, Garrettsville
George Armstrong Custer army officer, New Rumley
Dorothy Dandridge actress, Cleveland
Doris Day singer, actress, Cincinnati
Clarence Seward Darrow lawyer, Kingsman
Ruby Dee actress, Cleveland
Hugh Downs TV broadcaster, Akron
Thomas Alva Edison inventor, Milan
John Evans physician, educator, Waynesville
Clark Gable actor, Cadiz
James Abram Garfield U.S. president, Cuyahoga County
Cass Gilbert architect, Zanesville
Lillian Gish actress, Springfield
John Herschel Glenn astronaut, senator, Cambridge
Ulysses Simpson Grant U.S. president, Point Pleasant
Zane Grey author, Zanesville
Warren Gamaliel Harding U.S. president, Morrow County
Charles Martin Hall inventor, Thompson
Rutherford Hayes U.S. president, Delaware
Benjamin Harrison U.S. president, North Bend
Robert Henri painter, Cincinnati
William Dean Howells author, critic, Martins Ferry
Charles F. Kettering inventor, Loudonville
Kenisaw Mountain Landis first baseball commissioner, Millville
Maya Lin artist, sculptor, Athens
Dean Martin singer, actor, Steubenville
William McKinley U.S. president, Niles
Toni Morrison author, Lorain
George W. Norris U.S. Senator, Sandusky
Paul Newman actor, Cleveland
Jack Nicklaus golfer, Columbus
Annie Oakley markswoman, Darke County
Norman Vincent Peale clergyman, Bowersville
Roy J. Plunkett chemist, New Carlisle
Tyrone Power actor, Cincinnati
Judith Resnik astronaut, Akron
Eddie Rickenbacker aviator, Columbus
Arthur M. Schlesinger, Jr. historian, Columbus
Donalee L. Tabern inventor, Bowling Green
William Tecumseh Sherman army general, Lancaster
Steven Spielberg director, screenwriter, Cincinnati
Gloria Steinem feminist, Toledo
William H. Taft U.S. president, Cincinnati
Joyce Kimberly Tatro educator, Toledo
Tecumseh Shawnee Indian chief, Oldtown
Ted Turner broadcasting, Cincinnati
Lowell Thomas commentator, author, Woodington
James Thurber author, cartoonist, Columbus
Ernest H. Volwiler inventor, Hamilton
Raymond Elwin Weber webmaster, Toledo
Orville Wright inventor, Dayton
Cy Young baseball player, Gilmore
How about we start ranking the country's douchiest websites?!?!
I'll give VTech 40 and still take the bet after last year
Im so glad they hired this goon. I thought we had it made with Hoke but the comedy brought to us by Harbaugh is simply untouchable.
Simply put, I love that man.
Im a sucker. I'll probably watch the whole thing but only truly pay attention to the top 10. After the Pacers are finished throwing away their lottery pick on some kid who will average 8/3/1 pg for the next 5 years I'll probably shift to something more fun, like folding laundry.
Pure Michigan....Pure Garbage.
Its the most beautiful site these old eyes have ever seen
Read this morning he's willing to try out at WR. Lets hope he can catch on somewhere in a new role.
He's only 5' 9" but hes also only a sophmore in high school. Good chance for add a little bit of size before he sets foot on a campus.
I love Duke basketball.
Sorry
Was going to crack my 3 Floyds Apocalypse Cow but decided a couple Millers Lite's and saved the good stuff for today after yard work.
Fork Union or something along those lines a possibility?
Holy boom!!!!!!!!!! Our outside is looking good into the next decade!
You're right, I may have given him too much credit.
5 years from now Coach Smith will be a head coach at a major D1 school. Jedd will be a head coach at some charter school in Detroit.
Thank God the last regime didnt have the same shirts/skins philosophy.
@jcsportsradio We're a big, proud state. No one else needs to buy it.
The damage I could've done with this info 10 years ago