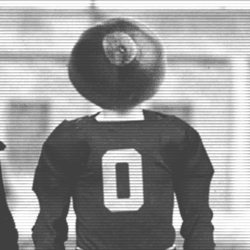 MauricXe
---
Member since 30 January 2014 | Blog
Helmet Stickers: 77 | Leaderboard
Recent Activity
can the season start already......
I would love to play the Longhorns again.
or maybe LSU.
I wouldn't worry too much about that wrt the offenses being similar. the ohio state offense is a bit more downhill than oregon. our boys are physical and aren't manhandled upfront so easily (as has been the case with oregon's oline).
we shall see how it turns out. i'm just not given much confidence because he hasn't prioritized a visit. all that could change weds but i'm not counting on it. i'm actually surprised he is coming at all.
i miss those guys.
jamar butler is probably one of my fav buckeyes.
that's a big kid lol great physique
everyone usually remarks that his biggest reason for being fired was going 2-10-1.
i don't think that's true.
in his last year (2000) he was 2-10-1. (1999) he was 2-9-1. (1998) he was 2-8-1. (1997) he was 1-8-1.
he lost his first four games against TSUN...including a 31-3 rout in (1991). that was followed by a tie and another blowout loss. his first win came in (1994). he was hired in (1988).
if it was that important to the ohio state powers that be, he would have been canned well before 2000. losing to TTUN did weigh in on his performance evaluation but less so than his final years. He missed a bowl game in 1999, they lost to a very mediocre program in South Carolina 24-7, and iirc, there was some off the field issues. The team was trending downwards with no past national title appearances (much less wins) and no indication there would be any in the future with his most recent coaching record.
I'll take Sweat, Gallimore, Harris, and Burrell. that will get us right to 16. i'm not much for guessing transfers and nfl jumps.
I've given up on Gibson.
*edit* lol this has to be one of the least supporting communities around. i get down votes because i express mixed feelings? lol. maybe i should just post a boom pic and make it all better
I'm not sure how I feel about this.
On one hand, I'm happy Urban is giving out justice with a heavy stick. we need that kind of culture at ohio state. ofc...it remains to be seen what would happen if this were Braxton.....
I also know that some say this will help the young man in his development. They then offer stories to bolster their point.
On the other hand, I don't want to kick a kid off of the team. we could suspend him for half of the season and make him work his ass off. i hear the stadium steps are beautiful at 6AM. let him learn from and pay for his mistakes. he is a part of the buckeye family so we shouldn't cast him aside so quickly. ofc....idk if this is his first run in with trouble. if it isn't, i don't have an argument here. at this point, i hope all of us can just support the kid and hope he lands on his feet. trust me, he knows more than anyone what it means to have lost his opportunity now that its GONE.
the other point i want to raise deals with the message we want to send about ohio state discipline. urban may be kicking him off the team to set a narrative for those looking to scrutinize our program. i honestly don't care what everyone thinks about our program. i know that our coaches, both urban and tress, have done their best to produce quality young men. they are trying the best they can to keep these boys in line and sometimes it is out of their control. the media will talk about us, other fanbases will mock us, but i really don't care. they will talk and criticize regardless. heck, even with kicking sprinkle off the team i'm certain that there dbags blaming his actions on meyer and making comparisons to clarett and the tat5. i dont care about those people and i don't want our punishments to have any outside influence.
*edit 2*
it really doesn't matter what urban does, some will always blame him...not surprising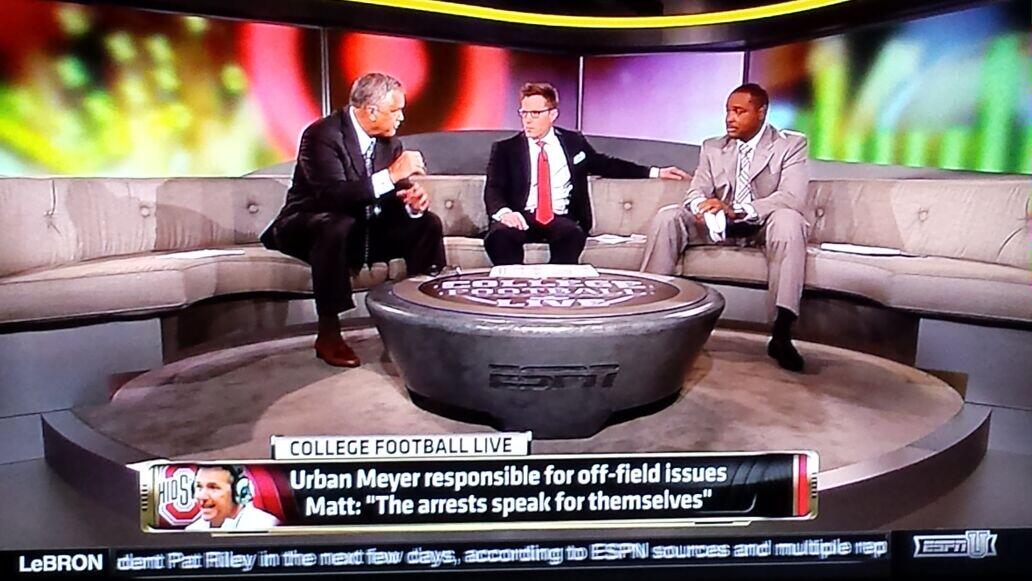 Hi Big B, thanks for the reply. I agree that it helps show the parents what kind of program urban is running. however, i don't think leaving sprinkle of the team AND giving him a suspension + penance is a 'win at all costs' environment. I think it's just the opposite. the kid can't play on saturdays and he has to work his arse off.
they aren't grade school kids but they are still young adults that are prone to make stupid mistakes. ofc they know right from wrong but if judgment in tight situations was always so clear we would never these type of articles. i don't know of any priors from sprinkle but if he is a hard worker on the team why not be a bit more lenient?
although when compared with a suspension, a dismissal pending legal outcomes can be viewed as one in the same.
hi sharks, thanks for the reply.
i agree that what happened was a 'bunch of big, stupid actions', but it was a bunch of big stupid actions in ONE incident. things tend to snowball and sometimes young adults don't make the best decision.
Yea, I saw that and hope it works out in such a way that finds him back on the team.
thanks for the reply.
I didn't realize he was 6'4. I always thought he was short.
anyway, i hope he makes it to the nfl. he's got a great talent.
i hope so!
I want to see everyone that doubted meyer eat crow in the next few days.
what's the chance that notre dame steals hilliard and cornell? i don't want to get super excited until I hear them commit because they want to go to the same school, they both have notre dame on their radar, and notre dame is a little closer to iowa. the third one is a stretch i know but i just don't want to get my hopes up lol
great news.
now go win some games!
notice that I never said I don't like either matta or urban. if you are going to criticize what I said then you should at least attack the things I said.
I said that Urban doesn't inspire me...that isn't the same as saying I'm not happy he isn't our coach. I don't care for his voice or his speeches.
I said Matta won't win us a national title. that's not an uncommon or bad thing to say nor does that say I don't like coach matta.
As for Hoke, you conveniently left off the rest of what I said. try quoting the rest of that section. i only care about the rivalry and how good the buckeyes look trouncing scUM. I rather beat them in their prime than what we have been doing the past 5-7 years.
I stand by what I said about Tress. we have an upgrade.
Let's not pretend that our crowd is as consistently lively as some of the southern crowds. even our student section can use an upgrade in motivation every now and again. that's not an opinion just watch and attend some of the games.
the sec chant looks like a lot of fun. what's wrong with wanting to have more fun?
I'm sure the original does indeed suck. but watching and listening to the football rendition (and im pointing to their crowd involvement as well) is kinda cool.
Ed Warinner should be leading a B1G program this time next year.
we have to keep warriner around. double his salary if he wants to go. give him more perks. no way we can lose that guy.
We could meet in the middle. schedule more SEC teams....even if that means vandy.
or perhaps the B1G and the SEC could issue a football challenge...in the middle of November lol. i would even settle for a conference clash in week 2 and week 3.
Such a contest would give the B1G an obvious strength of schedule boost and validate the conference. however, i dont see it happening. those two conferences are out to make the most money and i dont see promotion of your #1 enemy in the cards.
-I think Hang on sloopy is a terrible song. I hate it and I wish it wasn't played at Ohio stadium. you can probably see me in the stands as the only guy sitting down shaking his head in disapproval.
-Hang on sloopy is a bad song but the modified version played at basketball games is good.
-our fight song is average. Tennessee has the best, followed by USC.
-I want Brady Hoke to succeed for the sake of our rivalry and national relevance....and I think Harabaugh might kick our backside.
-I cheer for all of our teams in out of conference play....that includes THOSE guys.
-I was terrified at the prospect of playing USC at home. Could you imagine our boys getting destroyed 55-28 or w/e at home? that's just what they do.
-Urban Meyer sometimes reminds me of a used car salesmen...I don't understand how he inspires anyone. It's just his voice and delivery that I can't get into.
-I think matta may have lost his step a bit and showed his above average colors after losing against FLA, Tenn, UK, and Kansas. I don't have any faith in our boys winning a national title with Matta.
-I am glad Tress is gone. He wasn't going to get us back to the top and I stopped believing in him after the home loss to USC.
-I'm jealous that we don't have a catchy chant like SEC SEC SEC!
-Our home crowd sux for most games. even during some of the scUM games. I'm jealous of the SEC crowds in that regard. We fill a stadium but everyone is quiet.
you may be confusing press coverage with cover 4. press coverage is a technique...it is not an actual coverage. it can be used in man or in zone coverage i.e. cover 4.
last year, the buckeyes sometimes played cover 4 without pressing the wide receivers.