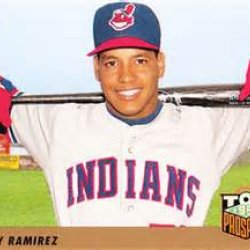 MattyBeingMatty
from Youngstown, OH
Member since 17 September 2012 | Blog
Helmet Stickers: 722 | Leaderboard
Voting Record: 239 / 6
Favorites
SPORTS MOMENT: '02 National Championship Game
COLLEGE FOOTBALL PLAYER: Mike Doss
COLLEGE BASKETBALL PLAYER: Evan Turner
NFL TEAM: Cleveland Browns
NHL TEAM: Pittsburgh Penguins
NBA TEAM: Cleveland Cavaliers
MLB TEAM: Pittsburgh Pirates
SOCCER TEAM: No
Recent Activity
How did that Wisconsin -4 work out for them? El Oh El
Joey Bosa counted to infinity... twice
Joey Bosa can slam a revolving door
(couldn't choose which one made me laugh harder)
Been wanting this since Urban came here day one. Luke is standing in the way as the LB/Co-DC. He would be a perfect fit as an Ohio guy that can recruit in the South and is familiar with Urban's intensity.
Phoenix, I was at that game as well chanting with the loudest of them. As I said above I don't think it was 100% and agree with GeneralBuckeye down there (v) that just before the scUM game was about the time it was closest to 100%. I do believe however that they had a feeling that they had a strong chance to get him due to conversations leading up to. I didn't throw this up on here to cause the response it has gotten, but only to pass along information that I have been told from some pretty credible sources. Anyone can believe that info or not, that's the good part of having discussion boards like this. I think Fickell and all the other coaches knew that everyone's jobs were in jeopardy if not temporary before that season. The timeline does make sense though and no high profile coach in the right mindset would have taken that job in May. It had to be a interim hire from within. Luckily for us, Urban is the successor.
So he should have coached a team 5 months after leaving another job because of health and family issues, with no recruiting class of his choice, and 2 months to prepare a team he knows nothing about?
Why did Urban not coach in 2011?
- Just left Florida in December of 2010 because of health and family reasons
- Wouldn't have had a recruiting class
- Would have 2 months to prepare a team he had no idea about
Also remember, after Urban took the job he did not coach the team leading up to the bowl game. He sat back, recruited, gathered information, and interviewed coaches.
My timeline seems to be pretty spot on and there is your logic.
The way it was explained to me is that they felt they had a very good shot at Urban (Urban has made it clear this is his dream job) if he could get the family on board. Being in the booth in 2011 did not solve his issues but gave him time to reconnect with his family and get healthy. I don't think anyone can say they knew 100% at that point but I believe all parties thought there was a very high chance.
Urban resigned from Florida in December of 2010... Tressel RESIGNED, not fired, May of 2011. Do some fact checking before posting ;)
I have heard multiple sources close to the program that if it wasn't Urban, they would have rode out the storm with Coach Tressel. Not sure if that holds water but that's what I have heard. Also, have a friend of a friend on Urban's current staff that was with him at Florida. Weeks before he was hired Urban made a call to him and asked him if he would follow him if he relocated to Columbus.
I apologize if I confused you with the title. This has nothing at all to do with Purdue and everything to do with the SEC.
YESSSSS!!!!!!!!!!!!!!!!!!!!!!!!!!!!!!!!!!!!!!!!!!!!!!!!!!!!!!!!!!!!!!!!!!!!!!!!!!!!!!!!!!!!!!!!!!!!!!!!!!!!
Hahaha no worries... Some people either still use the term "Percy Harvin role", don't understand italics, or hate Riley Cooper for his racist comments.
Is he being recruited for the Riley Cooper role?
I love watching this and remembering a time when the NFL was fun. Players running around with their helmets off, fans going crazy and not wanting to fight each other, celebrations without the refs throwing flags. Man I miss this NFL...
Noel Devine's is great... but you can't mention it in the same sentence as Clowney's high school tape. NOTHING compares to that.
Any time I hear the name Roy Hall I think NOOOOOOOOOOOOOOOOOOOOOOOOOOOOOOOOOOOOOOOOOOOOOOOOOO
Not sure if it was because on the other sideline was Maurice Clarett, Prescott Burgess, and David Herron... But Mollenkopf Stadium was very intimidating to play in before they tore the school down that blocked off the one end zone (right side in picture).
I used to love going to the Rubber Bowl back in the day to watch high school football.
Can we see a new kick or punt returner please? I know Dontre has electricity in his veins but he hasn't been able to bust anything yet which could speak to his vision... Who knows? I'd love to see Samuel or Marshall or Clark or yada yada yada back there more with opportunities. If they accidently built the flag pole at the 20 yard line more often than not Dontre would run into it.
Listening to SVP and Russillo makes me forget I am listening to ESPN radio. Those two are good.