MattyBeingMatty
from Youngstown, OH
Member since 17 September 2012 | Blog
Helmet Stickers: 586 | Leaderboard
Favorites
SPORTS MOMENT: '02 National Championship Game
COLLEGE FOOTBALL PLAYER: Mike Doss
COLLEGE BASKETBALL PLAYER: Evan Turner
NFL TEAM: Cleveland Browns
NHL TEAM: Pittsburgh Penguins
NBA TEAM: Cleveland Cavaliers
MLB TEAM: Pittsburgh Pirates
SOCCER TEAM: No
Recent Activity
It doesn't look as good as the old Steve Wallace helmet... That's for sure
I was thinking Little Kevin... Only because he doesn't have the brains to be Prop Joe
EDIT:
Hoke is clearly Thomas "Horseface" Pakusa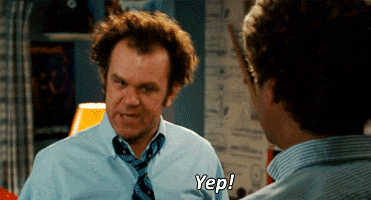 Jeter did not go to Michigan by the way... He signed straight out of high school after being drafted 6th overall.
I believe he signed with scUM but after being taken at #6 he went pro so he never attended. Big supporter regardless so I agree, another reason to want to not like him, but he never actually attended school there.
On a side note, I hate the Yankees as well, and was compelled by how poetic baseball was last night for one of the last of the one's who do it the right way. After being mobbed and celebrated by his teammates, the first thing the guy does? TUCK HIS JERSEY IN! Our generation has seen numerous sporting events that have stopped time in it's place... That one last night ranks right up there with any of them. Baseball is my life's work and I felt like a little kid sitting on the edge of my couch last night watching the baseball God's create the final chapter in a spectacular career. Farewell, Captain.
I just spit my water out all over the floor hahahahaha!!!!
Love all 3 references to The Wire DJ... I need a serious conversation with a fan like you in the debate of Avon vs. Marlo... I feel this match up has not been discussed to its entirety. A friend and fellow fan and I were having a conversation about how unreal the characters were... He said "There's like 20 awesome characters that make the show"... I responded with "20? I think closer to 50"... We then spent the drive from Pittsburgh (BUCTOBER!) to Youngstown naming and giving reason to the depth chart that is The Wire.
DJ I'm surprised you don't have a little Parrothead in you and referenced the great James Buffett: Math Sucks
Sucks losing Dixon... I have not been impressed with any of our receivers so far this year other than Michael Thomas and Devin Smith for deep routes... Could have played out that he got more time as a true freshman if the WR woes continue...
As always DJ, love The Wire shout out. Just got done with season 3 and going into season 4 for about the 8th time.
My girlfriend just had an interview in Cbus. Hoping she gets the job but have no clue what I will do down there... That's the con... Getting ATT Uverse cable back is the pro that outweighs all cons.
It's not like the NFL scouts will look at his problems and they will be dismissed. It isn't a problem with classes or school that NFL scouts could care less about... It's a problem that with more money and less oversight is likely to reoccur. Spence has to come back next year clean and changed for his NFL career to have successful beginning in my opinion.
The Red and White are waving
Over the field
Our boys are fighting
With a spirit that will not yield
Rah-Rah-Rah
Hail to thee O'Youngstown
We'll fight for you
Once again the Penguins
Will win for YSU
(drums) Y! (drums) S! (drums) U! YSU GO!
I know you see him as just the QB of Kent State and his ability to run and are referring to him being an athlete as a dual threat QB... but Colin Reardon is actually one hell of an athlete coming from Poland, Ohio outside of Youngstown. Kid was a stud on the diamond and baseball was probably his best sport, yet he started at QB as a freshman at a D1 school. Tremendous athlete.
I agree 100% that it's just like a pro day. College baseball programs have scout days as well. Scheduling big time recruits to visit that weekend as well would be genius. I see nothing wrong here, especially since he will be locking these scouts out after that.
I wish that was the case for the read option we kept running to the middle of the line where they had 3 defenders... This loss was simple... Offensive line was terrible, play calling was unprepared (eventhough Bud Foster said how he was going to defend), and personnel groups were misused (how do we continue to throw go routes with our best deep threat on the sidelines?).
Anything Michael Scott gets an upvote from me.
with all apologies to Christian Bryant's ankle, that game turned out alright.
CB's ankle and not covering...
BLOCKO330 are you a Boardman grad?
Corey Linsley is from Youngstown, and Youngstownians(!?) aren't punked easily.
That was my first search at work today... Saw it was down though :(
If only we could go back to that season and say "Hey, we should self-impose a bowl ban this year"