Matt M.
---
Member since 30 August 2010 | Blog
Recent Activity
I love JT, but I also remember Joey Bosa walking over to him after the PSU game and saying "You're welcome, bitch." -- so I feel like Cardale has earned the right to have Bosa come over and say the same to him if he should happen to have a bad performance in a few games. I firmly believe the offense will start clicking, no matter who starts.
Strange, I'm seeing a chance of a few showers around Noon and not much else. Just stepped out and the rain has started again. Power went out briefly last night. For the record, the down vote didn't come from me. Cheers!
Reporting from Columbus, about a block from Lane Ave, we're looking at absolutely perfect football weather today. All the rain came through last night to give way to what should be a glorious home opener.
Also note that the lone Hawaiian spotted was not pleased with our wind chill factor. Bundled like a newborn.
Sitting here sipping from my new 11W whiskey set and Brax is coming back. It's another awesome day to be a Buckeye.
Wow. I might literally kill this guy if it had happened to me. You're a better person than I am.
I don't know what it was about this game, but I just felt calm the whole way through. Even when the four turnovers came, I did not get bent out of shape. This was a truly great football team. I think the way they came back and dominated against Bama silenced pretty much all of my fears. I let my emotions get the best of me during the Sugar Bowl. I wanted that win more than just about anything and I fully believed there was no way one superhero from Oregon was going to stand in their way after knocking the SEC giant off of its tower.
So, I will not just cherish this National Championship, but the entire run leading up to it. That's what made it incredibly special to me. They fought against all odds and naysayers to accomplish what could only be done by believing in each other. What we witnessed was a family putting it all on the line. Not just a team, but brothers. They honestly love one another and I will always remember that, no matter how special another season might seem.
Going to enjoy this one for the rest of my life.
Just needs Kosta and Jarvis and this is one of the greatest videos of all time.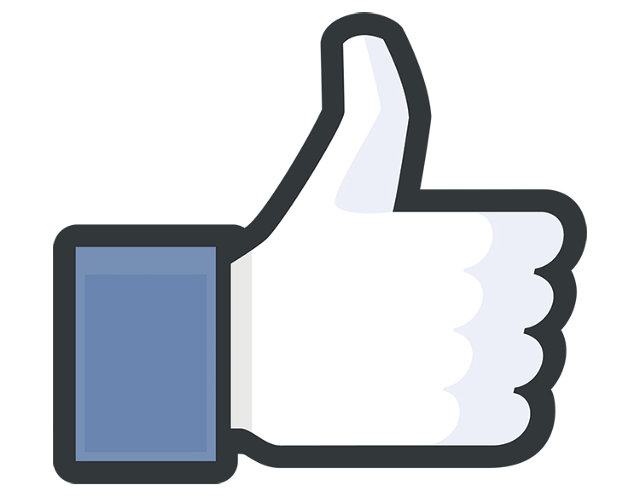 This entire site is dedicated to following a group of young football players. The other day there was an article regarding Barrett's Twitter update on his scooter. I suppose you think that is beyond you, too? It's called having fun. That article has everything to do with bashing young people on Twitter as an adult and 0 to do with my exchange with Elliott. Feel free to read it in full yourself, because you obviously have no grasp on it whatsoever.
Better yet, feel free to go check Ramzy's Twitter feed and see that it is filled with tweets about these players.
My tweet to Zeke was regarding him catching confetti after the Sugar Bowl game. I jokingly stated that I bet he couldn't catch two. I'm glad to report that he (along with hundreds of other Buckeye followers) got the joke. I'm sorry you didn't., but you are trying to take something and run with it when there is absolutely nothing there to run with.
Right, because I was definitely telling someone how to live their life. Good to know your level of comprehension matches your maturity. Have a good day.
I think you're confused about Ramzy's take on that. This is me being proud of these guys and everyone having fun, not taking shots at young kids on social media. Huge difference. Try not to be such a sour grape.
Also, I'm a father, no one needs to teach me about the duties of being responsible regarding young people. Why don't you dig up a book on social graces, instead. =)
Also, I'm pretty stoked that Zeke gave me my 15 minutes of Twitter fame tonight. But I really just want to see if he completes the challenge. Then I'll die happy:
@KaedensDaddy: @EzekielElliott I bet you can't catch TWO pieces of confetti on your tongue! That a challenge ??

— EzekielElliott#15 (@EzekielElliott) January 10, 2015
These kids don't know what "high" is until they win a National Championship. That's something unforgettable. Something you pass down to your children and grandchildren. He might regret failing this drug test for the rest of his life, though.
I see what you did there.
No excuses, play like a Champion!!
I don't want to hear about how it could have been different if we win.
Blah, blah... and if we had Braxton and if we had Barrett and couldashouldawoulda. Don't even think about it.
I wish someone would come up to me and ask me if I want a bike or a chance to watch the Bucks win the National Championship. EABOD, BIKE!!
This is our guy. I love our guy. Our guy would risk his neck for the sake of others. Our guy is a leader, a teacher, a learner. Our guy is a man of great integrity, willpower, loyalty, and unshakable faith. This is why he will always be our Coach, and for many, our father figure and much more than an average man. For anyone who has doubts about his induction, you still have a long way to go in understanding what makes our guy a diamond in a mine filled with coal and the ability to see what makes a truly great human being.
Congrats, Coach! We're forever proud of you and stand by you in all that you do.
He probably feels like eating a big slice of humble pie:
http://instagram.com/p/xU4dgAiUGV/?modal=true
Shh, no more name-drops! We'll never see another NCAA game now!
#DoloDaleforPresident
This. Good God, man! The tolls. The drive to Chicago sucks, too, but at least I can comprehend those.
I've been trying over the last 10-15 minutes to replicate the issue. No luck. Might be alright now, not sure.
See my first post. Highly doubt I have a 'virus' on my phone and laptop on two different networks. I'm unable to duplicate the problem at the moment, so maybe someone resolved it already.
Umm, boys? something is wrong with the site. I thought it was just my phone browser, but it's happening on the laptop as well. Keeps going to all these weird diet sites and whatnot. Not sure if this has been pointed out yet, but it's pretty bad. Anyone else?
Also note that this doesn't happen every time I click an article, it has been sporadic.
Edit #2 Just so you don't think I'm crazy and it's a personal issue, I'm at work and I've attempted this on both the guest network and the secure network. Same issue, either way.