MassiveAttack
---
Columbus, Ohio (via Toledo, Ohio)
Member since 04 June 2013 | Blog
Helmet Stickers: 1,861 | Leaderboard
Voting Record: 2285 / 95
Computer programmer, college football fan.
Favorites
SPORTS MOMENT: Holy Buckeye!
COLLEGE FOOTBALL PLAYER: Troy James Smith
COLLEGE BASKETBALL PLAYER: David Maurice Lighty, Jr.
NFL TEAM: Which one has the most former Buckeyes?
NHL TEAM: Columbus Blue Jackets
NBA TEAM: Miami Heat, since Shaq days. And now Cavs, too.
MLB TEAM: none
SOCCER TEAM: The Columbus Crew
Recent Activity
This! So much this!
Yet no hatred for Steve Spurrier. Weird how that works.
Trade in this order:
Northwestern
Purdue
Iowa
OVERSIGNING!!!!!
Wait, maybe no italics are needed?
I got this sweet Ohio-shaped cutting board.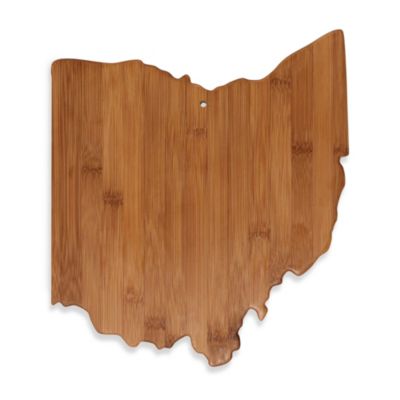 I was in Dearborn, MI last week (has a U of M campus), eating at a restaurant and a waitress asked me about my block O polo shirt. Gave her my back story and she jumps right into how much she hates Buckeyes, yada, yada, yada. I love the snarky waitress persona, especially when they are hot. She was quite warm, but whatever, give it to me with both barrels...
This woman has the nerve to say, "We kicked your guy's ass in 2011!"
So naturally I reply, "wait, you beat our worst team in almost 100 years by 6 points, at home, and you claim to have 'kicked our asses?' I guess losing 12 of 14 will make you savor any victory you can?" lol
After that she changed her argument to say how flat Ohio is and that we have "nothing." Of course I countered with, "Oh, tell me about Mount Michigan, or whatever hills you have." Another argument change. You see how the conversation went.
Ask 2014 Iowa about navigating easy schedules.
ALLLLLL
DAAAYY
IIIIII
DREAM
ABOUT
SEX!!!!!!!!!!!!!

Agree on Steph Curry statement, as well as when any offensive player does this. Rule of Verticality allows for this, just as Draymond Green was legal in his defense of James.
"Intentional fouls" are allowed during the game, if there is no "Clear Path to the Basket." After 2 minutes remaining in any quarter, these become the equivalent of "Flagrant 1", where it's two shots plus the ball back. This 2 minute rule, is the "Hack-A-Shaq" rule.
Think about it for a second. If I'm fighting you for position and neither of us have the ball, but the official calls one of us for a foul, it should not be more than a "Common Foul." Your Intentional Foul/Technical Foul would not be appropriate here. And basically, that is what is happening in the plays you referenced. Tristan Thompson should learn to shoot free throws better. It's an unguarded shot from a predetermined spot. Everyone in the league should shoot better than 70%.
That day "The Other Paper" stopped being printed....
Definitely Trip-Hop, and some vocal Dub Step.
And LeBron sat the whole fourth quarter of game 4!
Recently watched The Crew defeat the Seattle Sounders two Saturdays ago. I sat next to some Sounders fans (Mom, teen daughter) who had traveled for the game. They spent easily 70 of the 90 minutes of the game taking selfies and posting them on Instagram and changing filters. Tickets are not cheap!
"Can I kick it?" "Yes you can!"
Wow, very impressive skills! Just kicking with both legs is impressive, let alone the fancy spins he applied. What this video tells me, is that he spends a ton of time practicing.
The program also has other professionals like nutritionists and psychologists — "12 years ago, I never thought I'd have a sports psychologist for a football player," Smith says — work with the team on all levels. That wouldn't happen if the athletic department wasn't so massive.
THE Ohio State University, folks.
Nobody said you have to become the same level position of the speaker you listen to. But when your coach is so connected he can get the CEO of Chase to speak to them, you know the players are going to listen to the message(s).
You can never be sure who will be the next "Jamie Dimon," but that doesn't mean they can't learn from him. Also, visiting Chase, sitting in meetings, reading reports, listening to phone calls; that's all Real Life stuff.
Having been in all of Chase's corporate building in Columbus, I can agree that the 2 million sq ft office at Polaris is HUGE! But I am surprised Google, Microsoft, Oracle, Nintendo, etc., don't have larger office spaces in America.
One thing Chase has going for it, is numbers. They employ a TON of people, and are very diverse in their hiring. When I worked there, I was very happy with respect to "the talent."
I used to work in Home Finance and Auto Finance, both at Chase Easton. I definitely have several negative things I could say. Especially how the hourly staff is treated (I was salary).
Pretty much anyone who works in IT, in Columbus, will work at Chase sooner or later.

You mean Jessica Biel (Justin Timberlake's wifey)? This shot is from the 2005 movie, Stealth.
It's true. As a child, I never understood why anyone would root against Magic Johnson, or Michael Jordan. But now that I'm in my 40s, it's all very clear.
I thought the costumes were good, clean, fun. Until I learned of Buck-I-Guy charging money for photos and autographs.
To Landon Collins I say:
Having watched 4 years of Aaron Craft and enjoying his defense and hustle, but only one year of Matthew Dellavedova, I'd take Matthew. While it appears Aaron has slightly better defense, Matthew has shown better shooting ability.