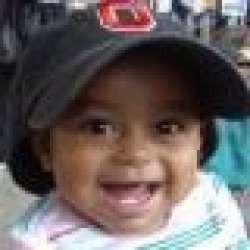 MaliBuckeye
---
Member since 30 August 2010 | Blog
Helmet Stickers: 83 | Leaderboard
Recent Activity
Yup- 'cause not reporting things always works out really well for the folks in Happy Valley...
He's always been Bert, dude. Calling him that since 2009 has been my one public good contributed to college football.
I'm pretty sure, as I mentioned on the ol' twitters, that you also brought #Swoon to Buckeye Nation as the only appropriate homage to Aaron Craft, and know for a fact that your "Drive Thru" videos are amongst the finest in the land.
So... yeah. #AllHailKingVico
Nebraska gashed Ohio State in the second half of the game in Lincoln with this formation... yeah, bad times.
Ross- Oklahoma State has used this formation for a while now, and includes it in their "packaged plays" philosophy (each play being a run/pass read). Do you see Ohio State exploring that possibility as well?
Thanks for the great work...
Great article, and great question... as someone who works in Higher Ed, I've been trying to figure out the answer to this one for a while-
How does "big time" college athletics help the University meet its academic mission?
Granted, you can also ask this question about the "research/publish" wing of the academy, but there aren't a whole lot of blogs about that element.
Our Big Ten brethren at the University of Chicago did away with athletics a long time ago (they're back now, as D3 programs), and it didn't ding their academics much, if at all. I'm not saying schools should go that far, particularly given the current money and so forth involved.
Another thought- Could Delaney's comments re: D3 also be pointing to an eventual "split" with "big time" football and basketball becoming disassociated with their "host" universities?
Again, great work.
Great work as always, Ross...
The best example of Boren's automatic blitz read that I could find was here:
Gerd pointed out "He Who Walks Behind The Rows" on Saturday...
Great work, Ross... thanks for adding this to our collective conversation.
One additional thing I would add that impacted the OSU offense was the Purdue offense. While not a ton of scoring on Saturday, they were able to eat a ton of clock and keep the Buckeyes on the sidelines.
Thanks again!
"Wow. That's impressive."
"Well, I only took out enough to win..."
Great article, Ramzy- I agree that this is a HUGE scandal, since it gets at the very heart of the "Student Athlete" ideal. If the University's very mission is compromised, what is left then?
Another frustration is that this lends credence to those who hold that "African American Studies" programs (and the like) are illegitimate across the board, while not acknowledging the national work of faculty and scholars in this field.
Thanks for shining some light on this.
Thanks for your time with 11W and for all you've brought from the basement.
Blessings on your next endeavor!
So, I'm proposing a "Naked Out for Breast Awareness".... Who's with me?
On second thought, many male Wisconsin fans may actually bring more cuppage than some of my exes, so... nevermind.
My vote is for the "Shock The World" one...
I'd submit one but a) I suck at photoshop, and you don't want MSPaint and b) for some reason I keep typing "Elven Warriors".
If you're interested in a version that includes Legolas, though... say the word.
Whoo hoo!! tBBC finally gets linked (kinda') by Ramzy!! :)
As always, amazing work.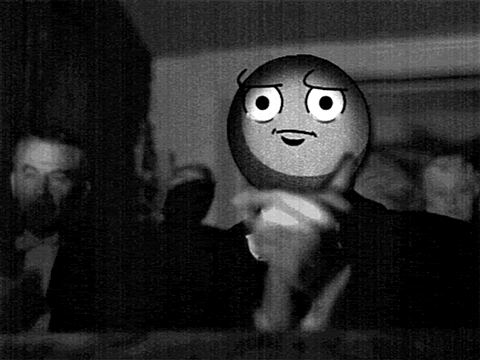 Another option: Student athletes at BYU are less invested in the "mission" of the University, and as such might be more inclined to disregard the Honor Code.
Deadspin talks about this a bit, in regards to how athletes are told about the Code in ways that seem to gloss over it.
While not automatically a race issue, race does play an issue in this to some degree.
The perceived strength of the entire SEC places it above the rest of the conferences. (Of course, the SEC East is conveniently ignored when this argument is made.)
Three quick beatings of a dead horse-
The strength of the SEC, while valid, is also propped up by the circular argument that "they beat up on each other every week". When that happens in the B1G, it's because the conference is week. We see what we want to see (or broadcast what we want to broadcast, eh ESECPN?).
It also doesn't hurt the SEC strength argument that they get home games for the postseason.
The SEC East phenomenon is interesting, given that there was a ton of concern regarding having Florida, Tennessee, and Georgia in the same division when the conference was formed. Everything's cyclical...
The exploitation of the (poor) black athlete goes much further than oversigning
Agreed. But since oversigning is the flavor of the month, it's hard to not make the connection.
A HS student has a better chance of being a doctor than a professional athlete in the NBA/MLB/or NFL.
Jake, this is a phenomenal article... great work.
I'm particularly glad you discussed the possibility of latent racism in this issue, which is something that troubles me a bit even as we discuss the oversigning phenomenon. There seems to be a mindset that these students who sign LOIs and don't qualify or are only at an SEC school for a year or so are just another example of "poor, uneducated minority students" that these institutions are exploiting for profit and so forth.
While it may be true that student athletes are being "exploited" by oversigning (a debate I'll leave to another website), language that implies that students of color are inherently less qualified for the academic community is troublesome and often overlooked.
Again, great article...
Mr. Cool Ice is even cooler than imagined...
The best part of that Rob Stone video is that he brought one of those peppers into the booth and gave it to Spielman.
Who, of course, bit into it, and didn't break a sweat.
And kept on doing commentary, while Stone just stood there stunned...
The moral, as always- Chris Spielman is a BAMF.
If he gets a sliver, he's gone
I think that might have been a commentary of the fragility of Mich1gAAn's offense as well.