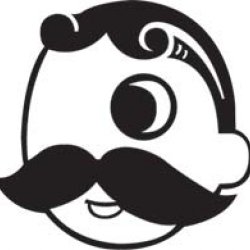 Maffro
---
Member since 21 March 2013 | Blog
Helmet Stickers: 355 | Leaderboard
Favorites
SPORTS MOMENT: The 2012 Baltimore Orioles.
COLLEGE FOOTBALL PLAYER: Troy Smith
COLLEGE BASKETBALL PLAYER: Raymond Felton
NFL TEAM: Baltimore Ravens
NHL TEAM: Washington Capitals
NBA TEAM: Michael Jordan
MLB TEAM: Baltimore Orioles
Recent Activity
As a Maryland native and OSU alumnus, I think I just found a new favorite picture.
These are absolutely disgusting (I mean that literally), despite my love for the Block O + Buckeye leaves logo. The Michigan ones are ugly too.
Mike Leach, tongue-in-cheek, said that if player safety was actually the issue, then they'd be better off with bans on blitzing, hitting QBs, and bringing more defenders into the backfield than the offense had blockers for.
I love all the comments from the coaches pointing out how ridiculous the rule is; Leach is all over it. Rodriguez is spot on with all of his comments about how when to snap the ball is the offense's inherent advantage, just like how the defense's advantage is moving around as they please prior to the snap. One of my favorite comments was from Larry Fedora, who said something like "so I guess we don't care about player safety in the last two minutes."
And for me, this is just more proof that Jeopardy is a stupid, stupid show that should have been taken off TV by 1997.
Your opinion is wrong. Jeopardy! is an awesome show.
Now if you want to talk about how they should they should stop doing these stupid kids/teens/college episodes, then I can agree with you.
Neutral site games are also popular because they're easy to schedule. More often than not, they offer instant gratification. Imagine if we played Oregon next year without having to worry about return dates, or without hoping it doesn't fall through as something comes up down the line, or without worrying about whether they'll still be good in 10 years or whenever we're scheduled to play them.
I don't like it, but it's easy to see their appeal for fans and administrators.
(This is, of course, not referring to stupid things like the Wisconsin-LSU neutral-site "home-and-home" that will be played somewhere other than Camp Randall and Death Valley.)
One of my favorite quotes, from Stewart Mandel:
"College football should never, ever be more like the NFL. The NFL is boring, sterile, artificial, unimaginative and basically the antithesis of everything that makes college football special."
That Sherman interview is one of the most hilarious things I've seen. I'm definitely pulling for the Seahawks.
Here are the ranks for opponent-adjusted metrics (F/+, FEI, S&P+) of Ash's defenses going back to 2005. I am focusing mostly on pass defense. I currently have no opinion one way or another on Ash, and I present this here for your information, not to push any agenda.
| | | | | | | | |
| --- | --- | --- | --- | --- | --- | --- | --- |
| Year | School | Position | Def. F/+ | DFEI | Def. S&P+ | Pass Downs S&P+ | Passing S&P+ |
| 2005 | ISU | Secondary | n/a | n/a | 36/119 | 82 | 98 |
| 2006 | ISU | Secondary | n/a | n/a | 112 | 106 | 102 |
| 2007 | SDSU | Secondary | n/a | 119 | 119 | 113 | 116 |
| 2008 | SDSU | Secondary | 118/120 | 115 | 115 | 114 | 113 |
| 2009 | ISU | Secondary | 111 | 111 | 98 | 100 | 118 |
| 2010 | Wisky | DC | 29 | 33 | 20 | 31 | 17 |
| 2011 | Wisky | DC | 52 | 49 | 55 | 58 | 80 |
| 2012 | Wisky | DC | 14/124 | 12 | 16 | 19 | 16 |
| 2013 | Ark | DC | 94/125 | 100 | 82 | 63 | 49 |
Just wanted to note that Oklahoma also has the opportunity to win all four BCS games, should they beat Alabama in the Sugar.
For the sake of the Big Ten, we hope Penn State hits the hire out of the park.
Speak for yourself. Something else can happen "for the sake of the Big Ten," like Maryland or Illinois becoming better, because I want Penn State to wallow in mediocrity for the rest of my life.
Fickell, as an OSU and UNC fan. Didn't care for his defenses at UNC despite all the talent they had (in the Butch Davis era, the D was best during the one year Chuck Pagano was DC IMO); wasn't thrilled when OSU hired him (although he's a fantastic recruiter, which I was unaware of while he was at UNC).
Also apparently Ohio State's handing out blank degrees these days!?!?!?!
What? Seriously?
Yeah I'm pretty sure the latter is actually what he meant to say, otherwise it doesn't really make sense, unless he does such a good job in practice that invites Matta's praise.
Yeah for college cafeteria food, Marketplace was pretty good. I regularly made the trek/caught the bus from Morrill to go eat there, especially after they put that crap Fresh Express place in Morrill (RIP Morrill Market).
Although I went to OSU during that awkward phase where we didn't have a union or a library, so I don't personally know how all the fancy new dining places are. I've been told that they're good and that Marketplace is nowhere near as packed as it used to be.
FWIW, many actual writers (Feldman, for instance, and several SBNation guys not affiliated with LGHL) are in agreement that pretty much no coach in the country would further punish the players either.
I was referring to the potential (but unlikely, of course) parallel with Ohio State.
"That was Terry Bowden's second season as head coach, and it was his first defeat on the Auburn sideline."
This struck more of a chord with me than what the rest of that article was about.
That article won me over solely because it included Hamill's Joker laugh.
The computers absolutely LOVE NIU and hate Fresno (averages of .730 and .330, respectively) -- that's enough to give NIU nearly a .500 lead on Fresno despite being ranked 6/7 spots lower in the human polls.
Yeah, I agreed with almost everything the guys said there.
I'll just post one of my favorite quotes that summarizes why college football is better:
"College football should never, ever be more like the NFL. The NFL is boring, sterile, artificial, unimaginative and basically the antithesis of everything that makes college football special." - Stewart Mandel
Are you talking about when they cheer during it? I think it's cool.
I don't see it happening. Their defense gives them a better shot against FSU than anyone else that could come out of the Coastal, but it's a question of whether or not the offense can stop tripping over its own feet.
What an awful poll.
Why is Clemson ahead of Oregon? Why is Louisville ahead of UCF? Why is Fresno State 14th? Why is Wisconsin barely in the top 20? Why is Oklahoma still in the top 20? Why is Miami still ranked?