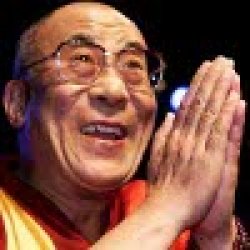 Maestro
---
Member since 01 February 2011 | Blog
Helmet Stickers: 5,746 | Leaderboard
Favorites
SPORTS MOMENT: 2003 Fiesta Bowl
COLLEGE FOOTBALL PLAYER: Chris Speilman
COLLEGE BASKETBALL PLAYER: Jim Jackson
NFL TEAM: Browns
NHL TEAM: Stars
NBA TEAM: Mavs
MLB TEAM: Royals
SOCCER TEAM: Sporting KC
Recent Activity
Very cool, thanks for sharing it. Seems like Andrew has his head on straight and will be a success at whatever he wants to be a success at.
When it happened I felt like the Tech fan must have gone 'N' word, and in that case I was willing to give Smart a little bit of the benefit of the doubt. If he was actually just called a piece of crap I can't side with him in any way. I understand that fans abuse players way more than we would like to know, but I don't think Smart had any business remaining on the bench for any length of time after the incident. For his safety, if for no other reason, he should have been immediately ejected. His punishment is fitting I believe.
Team Shitting
If you have seen any of the pics of the atrocious facilities over there you completely understand.
Yes, you are probably right. Medical hardship is certainly a grey area that many here will call B.S. on when another school does it. I just hope everything is done with the players' best interests in mind.
Looking sharp up in here.
I follow maybe a little more closely than you do Ramzy, but yes it is mostly a waste of time.
When I read that someone has convinced himself that a recruit is going to flip his commitment I have to wonder. Are you clairvoyant? Is Ms. Cleo an 11Dubster? How does one get so caught up in trying to read the tea leaves of a teenager?
I definitely follow it way less than I once did, and I can thank Seantrel Henderson for that. After that odyssey I decided that I was tragically wasting my time by following recruiting with any intensity.
Fun read as always Ramzy.
I think it's downright sad. These kids don't rank themselves. Because some middle aged "expert" put a tag on them as 17 year olds they are busts? Come on BTN, you have better thing to do.
Seeing Cam Williams on the field makes me want to fast forward the game until the opponent scores. Just to get the pain over with ASAP. I hope he can shock the hell out of me and become a productive player, but I have some doubts.
I haven't been called a bundle of joy in a few days. Thanks for building me back up. I was starting to become a masochist.
Struggling with the season for the past 6 weeks as well. One of the main reasons I haven't been around here much lately. I am not a masochist.
I don't know if I can focus on work this afternoon. Butterflies are waking up. I know it's beyond ridiculous to feel this way, but I do. At least I slept well last night.
I guess its better than Jack Black or Jack Mehoff.
I am going to do my best to have a positive attitude tonight. My Mom will be at my house and it is never good to act like a total buffoon in front of your mother. Plus I get to go to Cabo tomorrow so no matter what tonight is just a game right?
Purdue is 2-0 in the Skeezers Pizza Bowl. By Brandology that must mean the B1G is the best at something. So dumb.
Study hard in P.T. school. It's worth it.
Go Bucks!!
You sure. J Hall has been wearing 2.
Orlando Pace grinned through his awkwardness after Lloyd Carr called him Laurie and asked him for his supper meds at a Rose Bowl banquet yesterday.