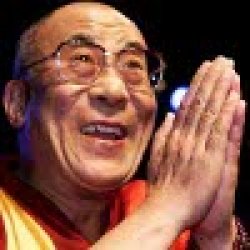 Maestro
---
Member since 01 February 2011 | Blog
Helmet Stickers: 5,860 | Leaderboard
Favorites
SPORTS MOMENT: 2003 Fiesta Bowl
COLLEGE FOOTBALL PLAYER: Chris Speilman
COLLEGE BASKETBALL PLAYER: Jim Jackson
NFL TEAM: Browns
NHL TEAM: Stars
NBA TEAM: Mavs
MLB TEAM: Royals
SOCCER TEAM: Sporting KC
Recent Activity
It is very confusing, which is why I don't believe we have had all the information from the very get go. Not that we have a right to know or anything, but clearly the extent of injury was not shared.
As many have said on this thread, we need to hear a definitive answer to whether he actually dislocated or subluxed his shoulder. There is a huge difference in terms of the likelihood of Braxton returning this season.
A dislocated joint is more severe and usually involves the complete tearing of ligaments. A subluxation is basically a partial dislocation and a lengthening/overstretching/partial tearing of the support tissues.
The shoulder is a very unstable joint by its nature because the humerus (upper arm) is so much larger than glenoid (socket of the shoulder). It's kind of like a golf ball/golf tee relationship but not quite that big a disparity in size. Imagine trying to hold a golf ball on a golf tee with the tee parallel to the ground. Not happening without some support structures helping the tee grab onto the ball. If Braxton dislocated his shoulder the ball fell off the tee and without surgery to repair the support structures it will fall off again. Especially if the shoulder was so unstable that the ball fell off the tee while just throwing vs. a blow to the shoulder
If he actually dislocated it (not subluxed) he might as well redshirt and get it fixed properly this time. I am absolutely dumbfounded that this could have happened for the first time while throwing. It makes me think we have not heard the whole story from the very start of this situation.
Whoever did his surgery either failed miserably, or Braxton didn't follow his precautions and rushed back to throwing before he was fully healed.
If he isn't ready for Navy he isn't going to be ready for any of the games this season. It has been 6 months since his surgery. The season is not a time to rehab or heal from shoulder surgery.
The offseason, it sucks a**.
I would love to hear what exactly was done to his shoulder.
All indications were that it was "minor outpatient procedure" which leaves a lot to be desired from an informational standpoint.
That was on 2/21/14, which is a cool 26 weeks ago last Friday. Whether the procedure was to correct an instability issue, to fix a torn rotator cuff, or to do both Braxton should be fully healed from the procedure itself. That doesn't mean that he is 100% though.
Depending on the amount of damage that his shoulder has sustained over the years of playing football the procedure may or may not have been able to correct all of his issues.
With so little information out there we should probably just take him at his word and assume he feels good-to-go. If he isn't we will find out soon enough.
I mean, polls are good.
Hope Cam Williams has improved. The drop-off when he had to play last season was noticeable.
Damn, I really need to work on that private jet I keep saying I am gonna get.
I really hope the kid has a very strong support system around him. I cannot imagine being 16 and having the kind of exposure and pressure that has already been placed on this young man.
Gotta lose that visor though.
Not just a Buckeye. The guy was a team captain.
The size of the bone has no bearing on his recovery really. The scaphoid bone in the wrist is about the size of a small unshelled peanut it's the slowest healing bone in the body. The fact that they are discussing him being ready in 3 weeks simply means that the fracture was minimally or not displaced and the surgery was pretty minimal in terms of difficulty.
I would be very cautious of expecting much out of Elliot for the early games of the season. Unless the "surgery" was really just a procedure to reduce the fracture without anything invasive, surgery is still going to cause swelling, stiffness and pain no matter how minimal. In the heat of August and September out on a football field his hand is going to continue to swell for several weeks and it would be silly to worsen the injury and cause him to miss more time.
Would love to hear some more specifics on this. "Broken wrist" can mean so many different things.
I don't know why this gets me excited about football. It never fails though. Year after year I look forward to these photos. A rite of passage I suppose. A signal of good things to come.
Oh, if Heuerman could only have made the same block he makes in that 4th video on 4th down against Sparty...........
How many crab legs can you afford?
Unfortunately, I see a life of injuries and pain for that kid. I hope I am wrong.
Not to be a hater, but I am taking a wait and see approach on the D-line. Just because you say they are great doesn't make it so.
Exactly my thoughts. Just suck more out of the Colorado, no problem.
Sounds like a little bit of a cultural shift has/is taking place. That can be powerful if everybody is pulling in the same direction with the new ideas/strategies. I hope that is the case.