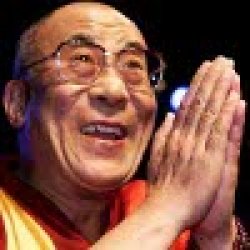 Maestro
---
Member since 01 February 2011 | Blog
Helmet Stickers: 5,784 | Leaderboard
Favorites
SPORTS MOMENT: 2003 Fiesta Bowl
COLLEGE FOOTBALL PLAYER: Chris Speilman
COLLEGE BASKETBALL PLAYER: Jim Jackson
NFL TEAM: Browns
NHL TEAM: Stars
NBA TEAM: Mavs
MLB TEAM: Royals
SOCCER TEAM: Sporting KC
Recent Activity
That's all I could think about as well.
My Pen !!!
http://www.dailymotion.com/video/xtxb3_kids-in-the-hall-my-pen_fun
I might agree that DJ is not your run of the mill OSU cheerleader, but the amount of time and effort that he puts into this website makes your statement look pretty outrageous.
almost as baller as the trophies and the smirk on his face
Wow, DJ Hylyte. The next pre-game/kickoff song at The Shoe?
and point of clarification I believe that is a frontloader that the young construction prodigy is operating.
Had that night in the desert in January 2003 turned out differently I think the Florida game could have rivaled what Brazil felt yesterday.
In honor of Grant Reed I think we should name the off-season Michigan. I HATE IT!!!!
I think the title of the thread should have been "Moron Sprinkle"
Kern
Griffin, Harley
Warfield, Boston
O beautiful for spacious skies
Can he shoot? I have no idea from watching that highlight package. Seriously nice handles for a kid his size hope he jumper is their equal.
We all know that JT is in the Ramzy Hall of Fame for way more than his college football coaching record and he certainly is mine as well.
Well yes technically his middle name does start with 'D', however, the 'D' in the case of RDS stands for "DAMN", just like Urban's middle name starts with 'F', but in UFM the 'F' doesn't stand for Frank if you catch my drift.
Very cool, thanks for sharing it. Seems like Andrew has his head on straight and will be a success at whatever he wants to be a success at.
When it happened I felt like the Tech fan must have gone 'N' word, and in that case I was willing to give Smart a little bit of the benefit of the doubt. If he was actually just called a piece of crap I can't side with him in any way. I understand that fans abuse players way more than we would like to know, but I don't think Smart had any business remaining on the bench for any length of time after the incident. For his safety, if for no other reason, he should have been immediately ejected. His punishment is fitting I believe.
Team Shitting
If you have seen any of the pics of the atrocious facilities over there you completely understand.
Yes, you are probably right. Medical hardship is certainly a grey area that many here will call B.S. on when another school does it. I just hope everything is done with the players' best interests in mind.
Looking sharp up in here.
I follow maybe a little more closely than you do Ramzy, but yes it is mostly a waste of time.
When I read that someone has convinced himself that a recruit is going to flip his commitment I have to wonder. Are you clairvoyant? Is Ms. Cleo an 11Dubster? How does one get so caught up in trying to read the tea leaves of a teenager?
I definitely follow it way less than I once did, and I can thank Seantrel Henderson for that. After that odyssey I decided that I was tragically wasting my time by following recruiting with any intensity.
Fun read as always Ramzy.
I think it's downright sad. These kids don't rank themselves. Because some middle aged "expert" put a tag on them as 17 year olds they are busts? Come on BTN, you have better thing to do.