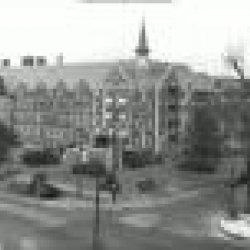 MackRM408
---
CINCINNATI (via CINCINNATI)
Member since 30 August 2010 | Blog
Helmet Stickers: 597 | Leaderboard
Favorites
SPORTS MOMENT: 2006 OSU MICH
COLLEGE FOOTBALL PLAYER: Malcolm Jenkins
NFL TEAM: Who-Dey
NHL TEAM: Blackhawks
NBA TEAM: Lakers
MLB TEAM: Reds
SOCCER TEAM: USMNT
Recent Activity
Ill go with Hubbard as well
My brother is getting married the day of the Maryland game. She has a PhD from Ohio State, he has a Masters from OSU, and I have a Bachelors from OSU. He grew up a Michigan fan and SWITCHED to being an OSU fan after going to school there. I have never accepted him as a true fan and he only confirmed his non fandom when he told me his date.
Thank god there's no video of this pre MackRM408 resident online
Picture or it didnt happen
Agreed Pats was better than Genos...Gotta say Penn Station could've taken them both....The whiz was surprisingly good tho
Im in Philly for business and just ate an entire Pats and Ginos cheesesteak
Update: I added the link in the post above to join the Cincinnati Alumni Association
http://www.osucincinnati.org/join/2013_club_brochure.pdf
I think people are aware of Bill Brasky but this thread is about a kid who is not even committed, sixteen, and in high school.
I'm hoping it's the first scene of the next season. Thinking off the top of my head the only time a prologue or epilogue has been shown on the show was the first scene of whole the series. As a the show goes I'm not sure that would be best for tv only viewers. Now if we could only get GRRM to publish Winds of Winter I would be satiated.
That episode was a baller, shot caller with twenty inch blades on its impala. For the people who have read the books I was waiting for an appearance by a certain character with the initials LSH but other than that fantastic episode.
A-MA-ZING. I hope this article reaches the farthest corners of the college football internet.
You re-read the entire book series in a month? Are you an alien?
Couldnt agree more as a fellow reader of the books. The episode was some great TV but I was hoping it wouldn't last the whole episode because there are more important things I think. Next week should be crazy though with a whole bunch left to happen. Red Wedding-esque for non readers
Thought the same thing. What do I know though
Agreed. 60 minute episode what did it accomplish? Even for those who haven't read the series.