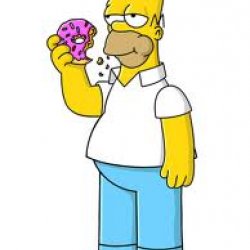 MacG91
---
Ohio (via Cincinnati)
Member since 16 February 2014 | Blog
Helmet Stickers: 346 | Leaderboard
Favorites
SPORTS MOMENT: 2002 of course and every time Bengals beat the steelers..
COLLEGE FOOTBALL PLAYER: Mike Doss
COLLEGE BASKETBALL PLAYER: Matt Tewilliger
NFL TEAM: Cincinnati Bengals
NBA TEAM: Indiana Pacers
MLB TEAM: Cincinnati Reds
SOCCER TEAM: USA men and women
Recent Activity
It kind of looks like Devin is doing the Ickey Shuffle.
Ohio States roster full of 5 stars? I can count the five star recruits on one hand.
Gene smith said he only wants 1 night game away from the shoe because it keeps the student athletes up all night. Penn state I guess is the one they agreed on.
deleveled, Kayak, racecar.
Was it a car or a cat I saw?
This would be a nice pickup. We need more experience on the line and Boren could move to guard like his brother.
OSU charged 5$ for like half a day, I'm sure the number would of been higher if it was 5$ the whole time and not 20$ and 12$.
Jones. He will be Braxton's successor.
Yeah the closet I can remember is Evan Turner and Russell has a little more range than Turner did.
Art Briles at 5?? I'd put Les Miles, Kevin Sumlin, David Shaw, Mark Dantonio, Kirk Ferentz, Dabo Sweeney, Mark Richt and Brian Kelly all before I would put him.
Probably on http://www.btn2go.com/btn2go/
All this pressure might cause him to eat a lot and put on some weight... Oh wait..
I read he's going to be playing a TE/WR combo type position. He's a big guy with good speed and hands.
I was not a member then, what did he do?
Ive heard that Liam McCullough and Sh'mar Kilby Lane are the ones most likely too. No idea how close they are to deciding tho.
This may sound a little crazy and maybe unlikely but hear me out.. What it after this year, Jeff Driskel continues to grow frustrated with Florida's offense and decides that he will use the graduate transfer rule and come to play under Urban Meyer. Urban is the man who recruited him to be his next 'Tebow' at UF and his skills would fit well into Urban's offense. Driskel would be a RsSr next year and if he graduates on time, could transfer with out sitting out a year. He's a very good athlete with an above average arm. With Braxton gone and if Jones and Barrett are not yet ready to lead our offense could you see Urban possibly recruiting him to play his final year in the 'Shoe?
I wasn't there but from what I read about him, he is a cover 4 guy. But it's good to have variety
Burrows is playing Bell's safety spot.
I'm pretty sure Wiggins, Parker and Randle were the only freshman to average 15ppg. (Not positive tho)
I wasn't comparing chances to succeed as a freshman with each sport. I was comparing hype. OSU has only had 4 freshmen who matched/surpassed expectations their freshman year(Oden, Connley, Craft, Sullinger). I'm not saying he can't but it's unfair to him to say he will. There are very few freshman who can average 15 ppg and if he does manage to average that much, he'll probably be a one and done.