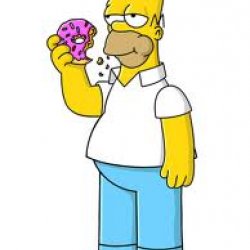 MacG91
---
Ohio (via Cincinnati)
Member since 16 February 2014 | Blog
Helmet Stickers: 941 | Leaderboard
Favorites
SPORTS MOMENT: 2002 of course and every time Bengals beat the steelers..
COLLEGE FOOTBALL PLAYER: Mike Doss
COLLEGE BASKETBALL PLAYER: Matt Tewilliger
NFL TEAM: Cincinnati Bengals
NBA TEAM: Indiana Pacers
MLB TEAM: Cincinnati Reds
SOCCER TEAM: USA men and women
Recent Activity
Maybe putting a link to Torrance Gibsons 247 page so people will stop making forums about where he is and is not going.
Why would Darius Fullwood come if he's already committed?
HAHA I used to always listen to him, while i was growing up. Thanks for the share!
Also whining about being down voted will probably make some people down vote you more. Just trying to help you out.
Lauderdale and Ravenel weren't as talented but both could block like nobody's business.
What time is he announcing?
Oh okay, I see that your new but people usually put sarcasm in italics for future reference since its difficult to see whose kidding and who is just annoying/stupid.
Are you being sarcastic or are you being serious?..
Thats an old pic you posted there of the Queen City.
Hilliard hung out with Kirk on a visit a few weeks ago, so Im guessing that he'll be hitting Kirk up asap if he hasn't already.
Could be shot put. Usually the bigger people do that.
Its weird, I work at a hospital in Cinci and wear an OSU lanyard. I always have patient's family members saying things like, Oh Im not sure if we can be friends or You should take that lanyard off.. just stupid things like that. So I say to them oh you must be michigan fans (knowing that they are uc fans). and they say no were uc fans and I just give them a dumb look like stfu but unfortunately I can not say that to them.
Its just the red headed step child things where they think they have to claim to be better just to get attention and taken seriously. I can not listen to the radio half the time because of how pissed off I get from some of the locals.
Last time we had two ILB of this caliber were Schlegal and James Laurinaitis.
He goes right up with Landon Donovan as the greatest American soccer player ever.
I think its safe to say that this guy likes his Buckeyes and flames.
One game doesn't define a Goalie.
Yeah Neuer is great, I think Casillias from Spain, Ochoa from Mexico, Buffon from Italy, Lloris from France and Belgium's goalie along with Howard would all be in the discussion.
Yeah Lebron would be great anywhere, but I put him at the defensive mid position so he can roam the pitch and kinda play wherever.
Yeah Jozy is a good player but his athletic ability is no where close to some of our top athletes, he has average speed but he is strong. I agree with Howard, he's probably the one player I would think that has a chance to keep his job. Top 3 goalie in the World easily.
My athlete team if these players grew up only playing soccer. Starting XI using the same formation as the USMNT coming into this World Cup.
Calvin Johnson
Patrick Willis Richard Sherman
Russell Westbrook Joe Hayden
Lebron James
Tavon Austin John Wall
Chris Paul
Colin Kaepernick
Adrian Peterson
Im pretty sure we would never lose a game.
Yeah i had a hard time picking a forward, need someone fast, good vision and pretty strong also helps that he is tall (for a soccer player).
Dani Alves' hair tho.....