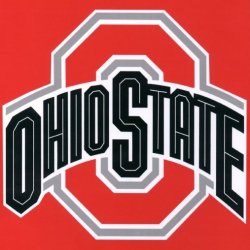 m5987usus
New Jersey (via Wall)
Member since 01 October 2012 | Blog
Helmet Stickers: 1,301 | Leaderboard
I love the Buckeyes and love to read about the Buckeyes 24/7. Muck Fichigan and O-H!
Favorites
COLLEGE FOOTBALL PLAYER: Any Ohio State Player
NFL TEAM: New York Jets
NHL TEAM: New Jersey Devils
NBA TEAM: Brooklyn Nets
MLB TEAM: New York Yankees
SOCCER TEAM: Spurs
Recent Activity
Something is coming at midnight, check the tweeter feed.
He did not "cancel" his visit he just couldn't make it.
He is also not coming to FNL he just confirmed with me.
He is a DE and many people think this is a FSU, PSU, and OSU battle. But I think it is ultimately going to come down to Penn State and Ohio State. I was talking with Tyler Green before about him and he told me that Penn State is pushing hard, but that he's working on it haha.
Talked with Gonzalez seconds ago, and he said he feels psu is still the best option for him and whatever wimbush decides won't have an affect on him.
IMO, it's SEC country, and haterz are going to hate.
Coach Hester just told me that on the visit they just didn't understand the negativity towards Urban. They do not have a negative perception of Urban AT ALL. That was not the point he was making. But you know people out there bashing Urban, the coach just said that they went there and even to ther spring practice, and did not understand why their is negativity around Urban.
Yea It is a great sign of respect, but I think a standing ovation and curtain call is good enough.
To be honest, I think we have two Being we don't play Wisky every year now I'm not sure that game is much of a rivalry anymore. I'd have to think Penn State because it's always a hyped up game with so much national attention. The next game is Michigan State, but I'm not sure how much of a "rivalry" game it is right now. But in the coming years, I think it's going to be BIG games.
It is funny. My dad HATED HATED HATED Lebron while he was at Miami. I'd be rooting for them and he would get into arguements with me about LeBron. Now, he has so much respect for him. When he's in the finals now we can get along haha.
I'm a Yankees fan and of course I respect it. Is it necessary, no. Standing ovation and a curtain should do the trick. The gift is nice, but he didn't play for these teams. Why does Jeter get one, but not Posada? I know it's because the character of Jeter and everything, but I just do not think it's necessary.
I like the predictions except the Erick Smith one. While it could happen, I just don't think he is going to come in right away and start.
No it's not good or bad haha, but his Dad wanted to talk to Ash first. It is not a committment haha.
He is not going to commit on Wednesday. I'll tell you why when his Dad gives me the OK.
Tristian Payton is NOT visiting for FNL.
No I completely understand what your saying haha. You should see twitter right now, it's blowing up because 12 hours before he decides there are a mass exodus to Florida Crystal Balls. But you are right, people are going to follow a trend because so and so picked them there.
Yep. I was just trying to pass of my opinion after talking with him.
He loves both very much. It is a point of where he "really" wants to play.
I actually don't have a Crystal Ball and literally tweeted that out 30 seconds after I got off the phone with Jerome Baker. Van Jefferson is trending to Tennessee but not once have I said I agree with that. I am picking Florida because of what Jerome told me, over the phone, not what anyone else is picking.
I have switched my prediction to Florida. (For all those who follow me on twitter and care haha).
Jared Mayden is attending FNL. He has a ride there now so unless that ride bails he is going.
Yea I know I was kidding. I think Cornell would be very good inside on D.
I'm waiting for, "Would we take his commitment though because we already have Jashon and Dre'mont in the fold..." hahaha. Yes!!