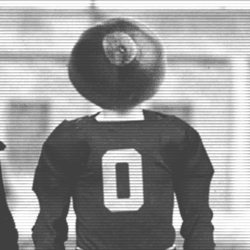 m5987usus
---
Member since 01 October 2012 | Blog
Helmet Stickers: 776 | Leaderboard
Recent Activity
Not recruiting news! but hey a new player!! woohooo!
We Need Birm!!!
Him and Burell Double commit?!
Good for the good guys!!!?
Is OSU the favorite still and could he commit to wherever he commits to before going to OSU again??
Dante is just an athlete all around man, i wouldn't be surprised if he wanted to play basketball too that he would be an awesome player.
Would it piss people off if in the middle of the field we put "M Sucks" and then a block O for each 0 at the end of each yardline? lol
The bad before........the good?
Van Jefferson has not reschedules a visit??
Lol the rays, the team that plays 162 road games a season! Lol
As urb says if you get a commit your only in his top 3 :)
And also Alex just changed his pick for wimbush to the good guys, birm is wimbush trending back to osu?
I love everything about this. VT and OSU a primetime game is awesome. I was not really expecting that being I thought that they would want the OSU and MSU and PSU games to be primetime. This is awesome and is even better for recruiting.
106,000 at a spring game??? Usc just wants 5,000 at a real game!
Welcome to the family Sean!!!
I do not know if you dislike Daniel Tosh, but I understand he does not belong on the late show, but his show is freaking hilarious.
I know that I'm gonna get downvotes for this but I know everyone knows this. A tournament without tiger is just an ordinary round of golf. A tournament with Tiger is Big Stage.
I couldn't agree more. I was just saying that coaches try to get every recruit up for the spring game. But is means more that he is rescheduling for after because I think he wants to commit in person.
I love Phil Steele and his magazine. He is objective and really has no bias. I usually like to get his magazine every year. He has by far my favorite College Football Magazine.
It is on ESPN, oh wait nvm, we are not in the SEC.
I am excited to see Noah Brown also. I have heard that he could possibly switch to tight end which would be good also because he could create mismatches with linebackers. I am excited for Noah to get to campus and start practicing.
Well the spring game is an obvious game to go to. He was originally planning on going to the spring game and I think he was going to commit there. The Spring game is where EVERY recruit wants to go. The fact that he is not able to make it to the Spring Game, but is going the week after, means that he is not just going to OSU for the spring game festivities, but going because he really wants to come back and I think commit.