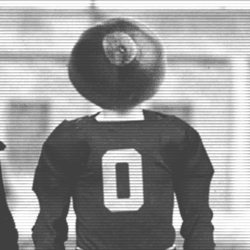 Lumpy Rutherford
---
Member since 02 May 2013 | Blog
Helmet Stickers: 21 | Leaderboard
Recent Activity
How soon until the season starts? I need me some OSU football!
Not pretty, but we will be ok. Urb is just now getting his recruits engaged, bossa is a beast. Vonn Bell will be a good one. Just get somebody else to run the defense.
Absolutely love the Bucks - but geeze - every week it's the SAME story regarding the defense. Something is wrong there - we have the players don't we? So . . . ?
Hoke = Fred Flintstone
Too much over confidence all week. Time to strap it up and get serious. This is not going to be easy.
There is some talent on that team up north. We need 100% focus and 150% effort for the whole game. I would HATE to have our win streak broken up there.
All this over confidence makes me very nervous. Ryan coming back, an away game in a hostel environment, hated rival, long OSU winning streak - what a set up for a shocker. Can't we beat these guys FIRST before all the preening about terminally ill patients, Bucks winning by 30, etc.?
Watched the video. I disagree with most comments - to me it looks entirely possible he WAS trying to avoid stepping on the guy. And if in fact that is the truth then there is nothing else to "man up" about.