LTWilliams
---
Atlanta, Ga (via Ft. Worth, TX)
Member since 11 September 2013 | Blog
DFW>>>ATL>>>The Ohio State University
Favorites
NFL TEAM: Dallas Cowboys / Atlanta Falcons
NBA TEAM: Dallas Mavericks
MLB TEAM: Atlanta Braves / Texas Rangers
Recent Activity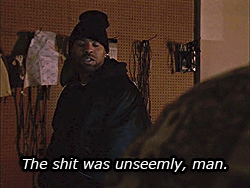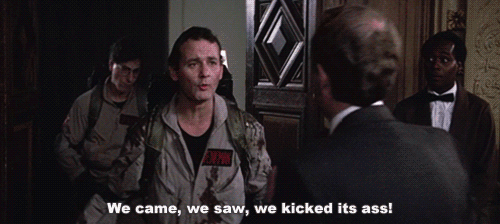 Somewhere between 7-9 but still a lock to make the playoff if we win the conference.
We are 50/50 shot to make a new years six bowl even with a 10-2 record.
The 2007 games was the most boringly hilarious football games I've ever watched. Two 2nd half pass attempts (LOLZ Boeckman) and a whole bunch of Beanie. Tresselball at its finest.
I saw the Bosa commented on the ZekeRant2K15 and i'd wager that other players were also asked. Do we know if any of the other players (or which players) agreed with Elliot? Or was Zeke generally speaking for himself?
If Iowa win the conference will Vodka Sam be a peace ambassador to the rest of conference?
This was the most aggressive call of the night
Beating Alabama again would cause an ultimate freak out. There would actually be talk of replacing Saban.
David Pollack is UGA. All looks no substance
These players are as likable than they are talented. Happy to cheer for these guys in the NFL.
Ignoring Penn State only makes them hate us more. "Rooting" for them against our actual/only rival is a win-win.
PS4 - I'm too old to learn new controls
Tim should replace Pat Haden on this committee. Pretty hard to argue with this initial ranking.
Seeing Miller attempt (and complete) a pass would be fantastic. Though I like to see that in a big moment against one of the last two teams we face.
I think there's a good chance the Miller gets the "start" on Senior Night. Well deserved for one of the most important players in buckeye history.
"Andele andele mami, E.I. E.I. Uh-ohhhhhhhhhhhhhh! What's poppin tonight?"
Thankfully my parents had no idea what I was quoting back in elementary school.
I wonder why Larry Johnson doesn't get any looks at head coaching jobs (especially this situation since he has ties to the DMV). Wasn't the lack of that respect the reason why he left Happy Valley?
Sometimes it's just the fault of the individual player. I loved Devin Smith but it's his actual JOB to learn his position and produce (and its Gailey's job to have him prepared every week. Something Gailey's hasn't been great at doing over his career). College coaches have no responsibility once an NFL team signs a guy.
There is no comparison on this issue. You might get bit in Ohio if you spend all day outside. You WILL get eaten alive in Atlanta if you walk to your mailbox.
http://www.accuweather.com/en/weather-news/top-worst-mosquito-cities-in-u/47845102
People that crap on Ohio generally lack perspective about the negatives of their "favorite" places. California has smog, earthquakes and forest fires. You only ever hear New Yorkers complain about EVERYTHING and the south is still baffled by .25inch of snow. I just moved back to Atlanta after nearly a decade in Columbus. People here are generally shocked that I left the Atlanta for Columbus. That's until I inform them about the lack of traffic, mosquitoes, and pro-confederate doofuses. I just ignore location snobs.
ESPN sees this photo, immediately reminds nation that Tressel ran a criminal organization.
My liver will also observe the upcoming bye week.
Rutgers would maybe be the 3rd best team in the MAC West.
These grassy knoll theories about Cardale Jones are interesting. We'll understand their thought process if/when they decide to let us. I'm just going to enjoy the ride until then.