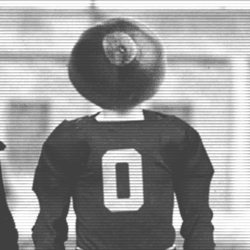 LOVEITORLEAVEIT
---
Member since 10 September 2011 | Blog
Helmet Stickers: 39 | Leaderboard
Recent Activity
I don't think Jalin played...the other 17 is Devonte Butler.
Love it as a play to run once in the game(s) directly before scUM/SpartyPSU to give them something to think about and hopefully take valuable time out of practice to prepare for....nothing more.
Does anyone know who the guy in the sleeveless shirt standing against the wall is? He points the girl out to Hyde at the 2:24 mark and Hyde tries to talk to her for him...
I would choose Ohio State no question. The mix of academics, athletics, big city with so much to offer but still a college town feel is really unrivaled. I've visited many schools before I made my choice and after I left Columbus, and I have never once thought "man, I should have gone here over OSU".
We need Deshaun to show up today, not eshaun, because that Harris kid can score. The Zags point guards haven't seen anyone like Craft though, so that will help on D. We need good Sully show up and Willie Bu to hit a few shots, and we should be fine.