LOVEITORLEAVEIT
---
Member since 10 September 2011 | Blog
Helmet Stickers: 130 | Leaderboard
Recent Activity
typically how many hours before the game does the buckeye walk happen?
It's by design, "Y Crack". Jim Light breaks it down more in depth in the link.
I wish I could upvote that line from BuckGuyFan1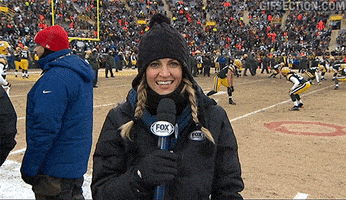 Thanks for the insight, Erin.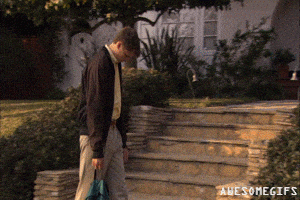 The year of Braxton to Devin I was sitting by a few Wisconsin fans who were very vocally negative about EVERYTHING Ohio State... TBDBITL did Script Ohio during halftime of that game and the wiscy fans were in awe, saying things such as "wow, I can't even lie this is awesome". Long story short... even the Badgers know which tradition is better.
look back at OP's history, Tyler Gerald is my guess....
This has to be the last straw... can we give them away to Canada now?
I think if we could be inside Herman/Urban's collective heads this was most likely their thought process. Sometimes I felt the play calling was over thought... you have a horse of a running back and a great O-line, let them do their thing and get us 1 yard.
With that being said I do not have 2 national championships and countless other accolades, so I will defer to Herman/Urban.
What a fantastic jacket. I miss the 90's
"some type of way" I see what you did there sir... I would upvote you if I could.
So many of Troy's highlights were from The Game...truly the wolverine killer.
I see big cushions, miscommunications between corners and safeties and an average QB who couldn't consistently take advantage (I think he has made a lot of improvement since then and is a very solid player now). Here's to hoping Ash can fix those glaring problems.
Film reminds me of Jalin Marshall. Arm is good enough to make high school level throws, not college though. He's the most athlietic kid on the field most of the time.
Side Note: love they stole Death Valley's eye of the tiger at mid field. Good look for a high school field.
hard to choose just 5, but I would have added his hesitation stutter step against Clemson
If there are 15 hot "dollies" on that campus I'll be shcoked. I'm sure he had to bring a few southern belles up from Vandy to comeplete his hostess roster.
Arianna Grande. I know this because....she has good music? No, its because she's a babe.
At first I was agaisnt the scarlet endzones but I have come around. Looks good at night games with everyone wearing scarlet, it really pops. I would however prefer the lettering was gray.
I don't think Jalin played...the other 17 is Devonte Butler.
Love it as a play to run once in the game(s) directly before scUM/SpartyPSU to give them something to think about and hopefully take valuable time out of practice to prepare for....nothing more.