LouBuck35
Louisville, KY (via Centerville, OH)
Member since 03 October 2011 | Blog
Helmet Stickers: 2,371 | Leaderboard
Voting Record: 751 / 32
Favorites
SPORTS MOMENT: Being in Ohio Stadium for: Chris Gamble's pick 6 of Zach Mills and Will Allen's game clincher against scUM in 2002.

Rushing the field after The Game of the Century in 2006.

OHSAA Division II State Basketball Champs - 2001
COLLEGE FOOTBALL PLAYER: Eddie, Glenn, MoC, Doss, Gamble, Troy, Teddy
NFL TEAM: Cincinnati Bengals
MLB TEAM: Cincinnati Reds
Recent Activity
Agreed. As much as GIF party can slow things down, my browser is crawling as a result of the coub. Probably all of Putin's minions trying to ride the back of Zeke into my personal information.
Doesn't make for good #takes or forum topics.
Birm reports on recruiting for a site that has press privledges to cover tOSU. He's not some random 30 something who thinks he has some sort of special connection to the program and that by sending tweets with dumb pictures with lambos is going to sway a recruit's decision. Birm is a professional, has identified himself as one and has cultivated a relationship through traditional means. Not even close to the same thing.
The creepy tweeters make up a strong majority of the Buckeye "fans" that end up giving everyone a bad name. Same goes for other fan bases as well. It's not advised, but if you ever wade into the comments section of any college football story, you'll see the absolute worst of "fans" on the planet. These are your player/recruit tweeters.
They are definitely different in that one group mentioned are typically minors - which is the ultimate of creepy.
I just will never be able to wrap my head around the concept - what is to be gained from constantly being in someone's mentions? The incessant desire for favs or likes or having a "celebrity" respond to one of your tweets? You aren't part of the team, you aren't in the player's circle of friends - just stop it.
Because a majority of adults are also total idiots. #science
Yes, this too.
Just don't tweet recruits. Don't tweet the players, don't tweet players' parents, don't tweet coaches, because you will get shamed, and you will have to delete your account. Just don't tweet at al, ok? Alright here's the link for "Tweets From Around Campus".
Don't be an asshole, don't tweet at recruits (or current players/coaches) for that matter. Why is this so difficult?
Edit - dupe post
Dude in the cat whisker facepaint in the crowd after #1 is the real MVP.
My favorite combination?
Birm, they got too many recruiting analysts. You can make a difference for us!
Paul Cryst's start is uhh...not going so well.
LC = Auto upvotes
Touche.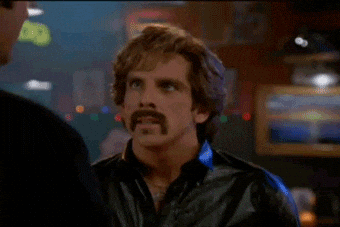 Mod conspiracy. Allow just enough Braxton talk to hang around to drive the O/U up and then empty the savings on the under, all while nuking the threads. Andy and SL - are you all pooling your funds??
Face your accusations Seattle!!
Lot of sharp money on this one....line is up to 14.5. Still easy money.
On Twitter, Bobby Carpenter mentioned that this is essentially smoke and mirrors. He isn't going to get 4-5 weeks into the season and the miraculously try to switch back to QB and win the job. He will probably be involved in some gadget plays and mis-directions that involve him throwing the ball, but he won't be relied on to do any of the heavy lifting. This is probably best case for everyone involved.
Lot of early money is pushing the O/U to 12.5, but I still think the over is the safe bet.
Setting the Over/Under for the day at 11.5 Braxton threads.