LouBuck35
Louisville, KY (via Centerville, OH)
Member since 03 October 2011 | Blog
Favorites
SPORTS MOMENT: Being in Ohio Stadium for: Chris Gamble's pick 6 of Zach Mills and Will Allen's game clincher against M*ch*g*n in 2002.

Rushing the field after The Game of the Century in 2006.


COLLEGE FOOTBALL PLAYER: Zeke, Teddy Ginn, Troy, Terry Glenn, Eddie
NFL TEAM: Cincinnati Bengals
MLB TEAM: Cincinnati Reds
Recent Activity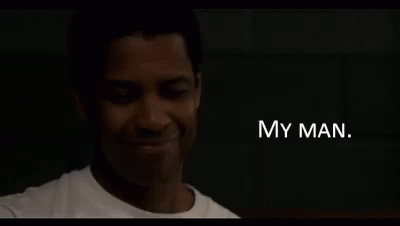 Spring "games" don't count because they are practice. It's a split squad, the plays are limited, QBs can't be hit, etc. It's been covered before, but spring game performances are not indicators of future success. While some players stand out and then live up to the hype (a la Jerome Baker this last year), there are plenty of others who don't. I care about what the coaches see and evaluate for the entirety of the offseason and into fall camp when they are clearly working 1s vs 1s.
JT led us about 75-80% of the way to a pretty significant national goal in 2014 and we were back in final 4 teams in the country last season. Of course it could be "better", and I'm willing to see how JT can perform under a new (his 3rd) offensive coordinator this year. As Kyle mentioned in a comment on his film study piece yesterday, the backups have been under the exact same teaching/coaching as JT the last 2 years, so who's to expect that all of a sudden they would stroll in and perform to the same level or better? I think we will always agree to disagree on a backup having predetermined snaps. 2 headed QB systems suck in my opinion, and although the backup needs to have reps and be prepared, I don't think intentionally working them in just because is beneficial.
Nope, but a lot went wrong in the early going that went against the team. JT didn't play well - that's a given. Play calling did him no favors. It was mentioned in film study (maybe) how often all 11 of our offensive players were visible in the frame. We were too compact and didn't stretch the field in either direction. We abandoned any inkling of a run game. The offensive line was owned pretty significantly. Jordan going down in the first half changed the course of a few drives. Knox not getting off on the snap on the 3rd and short in Clemson territory stalled that drive. If he is on point and holds his responsibility, we pick up a 1st down and keep the drive (and confidence) going. 2 missed FGs on short fields didn't help and the defense just got worn down by the time the 2nd half rolled around. JT deserves criticism, but not all of the blame.
Right next to career starts for every other QB on the roster combined.
Edit: Spring Game starts don't count.
I love that 2nd and 3rd stringers are "clearly" better based on 28 career passes and some bowl prep.
Can we add a JT Barrett Thread Counter to the front page somewhere?
This was last year...imagine another year with Mick. Appears to have all the physical tools.
This pleases me.
Dusting this one off again..
Uhhhh.. Zaxby's is the shiit.
FTFY
Had to slip in a picture of Tank so that we could all yearn for days when we had an uber aggressive offensive star. We don't have a guy who we can rely on to get us a bucket when it matters. DeShaun was definitely that guy and then some. D'Angelo had a little bit of that, but outside of him, it hasn't existed on this team for a while. Recruiting, coaching and development all play into that.
Logged in to also note that Zaxby's is trash. Cane's sauce beats whatever the hell Zax's sauce is in a 31-0 beatdown.
Phylllis from Mulga WON'T STAND FOR THIS PAWWWWWWWWWWLLLLLLLLLLL!!!
"We just have to keep striving to want to win games," said senior forward Marc Loving
I know it's just post game talk, but this quote summarizes this team to me. You are a Division I college athlete. You shouldn't have to keep striving to want to win games. It should be inherent to everything you do as a competitor - which is what the problem with this team is. They don't have anyone who truly steps up in all aspects and takes the team on their back. No killer instinct, no emotional leader, no one who strives to do their job on both ends of the floor consistently. But this talking point has already been beaten to death this season. Sad state of affairs that with this Big Ten, the Buckeyes aren't sniffing relevance.
Precisely. We can still bag on PSU for all the traditional reasons (Pick Six U and pants shitting) of course, but this event shouldn't be one of them.
Terrible and disgusting.
With that said, I think we should all tread lightly about looping Penn State into this latest piece of news. Someone please correct me if I'm mistaken, but the son never worked at Penn State and this abuse appears to have absolutely no affiliation with the university other than this guy is the adopted son of a convicted criminal who used to work there. It's an even uglier turn for that family, but this new development shouldn't put the university in any negative light.
Caught this on SportsCenter last night. Feel good that Greg has accepted everything and appears to be moving on in a positive direction. After the story, Buccigross (I think) mentioned that Greg has been smart with his money and is financially stable as he figures out the next steps in his life.
I am the icon who knocks.
Philly Brown is in the league. I highly doubt Pitt Brown is a part of any professional football team.
For those that continue to clamor for players who have never played a meaningful snap of football in college to take an experienced starter's place at the table - be careful what you wish for.
We're talking about JT Barrett, not Pitt Brown.
Reading those Buck68 posts like:
Go Bucks, indeed.