Lincoln
---
Member since 22 August 2011 | Blog
Helmet Stickers: 1,876 | Leaderboard
Voting Record: 263 / 4
Favorites
SPORTS MOMENT: 95 World Series. Sandy Alomar walkoff double in extra innings. My old man cried his eyes out.
COLLEGE FOOTBALL PLAYER: All Time - Malcolm Jenkins - Current Buckeyes - Vonn Bell
COLLEGE BASKETBALL PLAYER: All Time - Jay Burson - Current Buckeyes - jury is still out, but loving what I am seeing
NFL TEAM: Cleveland Browns
NHL TEAM: Blow Jackets
NBA TEAM: Cavs
MLB TEAM: Indians
SOCCER TEAM: My 7 year old daughters
Recent Activity
Feeling a bit spoiled at this point
It will also have adverse affects on future Penn State RB commits. Having your body heaved at your QB to lose a game is not a good look.
To steal a quote from an old foe "borderline erotic"
To steal a quote from an old foe "borderline erotic"
To steal a quote from an old foe "borderline erotic"
Cancer is the worst for adults, why the hell does this piece of shit disease attack kids and teenagers. F cancer man, prayors for zach
DJ is too talented to not get one eventually. With his length this is his to lose for sure.
Still he may lose it and Speith or Day will be right there to take it from him.
How we got to this point is still the most surreal thing I have ever seen in sports
Also more sass.
Click on a tread about WWE and find... OH MY GOSH - this thread is about WWE, let me see how sassy I can get with the first comment.
man the screens are just so bad.
I feel like my kids this morning - "Its not fair". I still have hope, but with no Ky, there is no way we win this series.
What happens if you take Thompson and Green from the warriors? They are awful and Thompson and Green are < Love and Kyrie. "Its not fair"
#Swoon vs #AussieSwoon. I feel like you are trying to start some stuff here.
Virginia is the worst. I would rather watch curling than a UV game. Maybe the 30 second shot clock will speed them up a bit.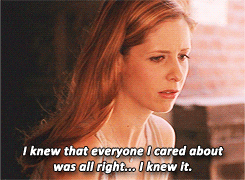 Sports are supposed to be fun. Why people try to make some of the few fun athletes act like all the boring ones is backwards.
This is my best call ever, even though I have no clue what the hell he is saying
https://soundcloud.com/cavsdotcom/los-cavaliers-de-cleveland-vs-los-bulls-de-chicago-el-10-de-mayo-del-2015
Great throw by a great QB too.
Wait.
Speaking of windows 98, my favorite part of the thread was when someone said "Most of these kids are too young to even remember the 97 national championship*"
Someone had to point out that since they are recruiting #teens that these kids did not exist 18 years ago.
*Split national championship
Still amazed that somehow 72 saved the game by snagging the jersey. If I remember right we went 3 and out and punted and had to hang on.
MMan was dead to me as soon as:
"Shane Morris didn't have a concussion, I know because I was there in amazing seats, because I am so big at UM and totally amazing in real life and obviously now a very shitty doctor".
I am paraphrasing of course. After that I saw thru his act. Ramzy brilliant take down of him made me feel so validated.
so many memorable calls but this is one of my faves from the last couple of years. Nothing compares to the 90's but this moment (part of a 10 game winning streak to end the season and make the playoffs) and hammy calling it:
Hammy is flat our my favorite.
Pretty awesome year, this site is so much fun.
Going with DJ vs LT. I was basking in the glory the next day and his apology made it even better.
After every WC, I always say "I'm going to watch more of this, I actually really enjoy it". I for some reason never do, then I see highlights of Messi last night and I immediately start kicking myself for not following thru.