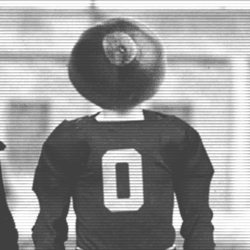 leezy531
---
Member since 23 January 2013 | Blog
Helmet Stickers: 27 | Leaderboard
Recent Activity
Don't understand the downvote because Messi is actually the most famous athlete in the world..
Im just curious as to why you prefer noon games over night games.
Keep in mind JT Barrett is still only a RS Freshman. Some players just need a little more time to develop.
that's rather ignorant to say.
Freshman year, I was hanging out in my friends dorm doing college things. There was a knock on the door, look through the peephole and there was this massive dude. I lived in Morrison, so it wasn't odd to see football players, but he was built like a tank and took up most of the doorway. In walks Beanie Wells, introduces himself to me (as if i didn't know who he was, but still pretty cool of him), and then just hangs out with us for a bit. Meanwhile I'm thinking, how on earth do people tackle this guy??
we marylanders are very proud of our flag..and yes, very true about natty boh. i dont get it
Imma let you finish, but Maryland has the best state flag of all time!
tonsillitis..was supposed to be the starter and then that happened. who knows what could have been..
buddy of mine is the assistant recruiting coordinator at vandy, and according to him, he was the one that directed them to push bell to osu. not sure how much weight is in that, but you can all thank me..hahaha
shannon scott..making a jump shot??