LealmanBuckeye
---
Member since 21 October 2011 | Blog
Recent Activity
If that happens, it'll be QBgeddon, Backup Edition, starring Burrow, Haskins, Martell, and Clark. Collier, I think, either transfers or rides out his scholly and goes into coaching.
Did a Google search for "ninja hamster". Was not disappointed.
That stuck in my craw a bit, too. "Great athlete playing quarterback". Reminds me of what Theismann said. But that's okay. Doesn't matter what they call us as long as they call us winners when the clock hits 0:00.
My father always told me, "Don't let your alligator mouth overload your hummingbird ass." Being de-cleated would serve as a valuable life lesson to this young man.
They can lick salt all they want, as long as said salt winds up in their wounds at the end of the night.
Next up for the horde?
From ESPN.com:
"This was not something that was driven by marketing considerations or anything of the sort. We are extremely intrigued with the potential that Tim has..."
As I said elsewhere when The Holy Tebow (tm) declared he was going to try out for MLB, if there's one thing he's good at, it's keeping himself in the public eye. It will all be worth it when he runs for office someday. Worth it for him, anyway.
Bring on the hate.
I truly don't expect our fans to take over their stadium this time. They're just as rabid as we are, as a fan base. I would hope they'd put the visitors' section right next to where our band is going to be.
Instructions unclear:
Thank you very much for that visual...
Inexperienced team + new staff at BGSU pulling out all the stops = No cover.
Slow start, we pull away in the second half. OSU 35, BGSU 17.
In the words of the immortal Kent Brockman:
"Once again, I've been had."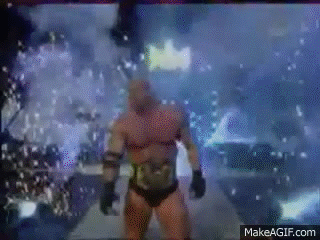 So let me get this straight. He refuses to send Hawaii a scrimmage tape, and this is supposed to keep a team that's already jet-lagged from their Australia trip and will be again from the trip to Ann Arbor from having an advantage? These guys won't even know where the hell they are, let alone be ready to play their best game. I hope Hawaii beats the hell out of them.