LealmanBuckeye
---
Member since 21 October 2011 | Blog
Helmet Stickers: 564 | Leaderboard
Recent Activity
They did *anage to beat Florida the year that The Holy Tebow won the Heis*an.
They can't screen all the trolls, not if they all call at once.
The Catch in 2005, Smith to Gonzo. Also marked my father's final time seeing The Game; he passed away the following June.
Kind of a related story here. A long-time friend of the family is a tOSU alum, and the pastor at her church is a Miami (FL) fan. She put a buckeye in the collection plate when we beat them for the national title, and again when we beat them back in 2010.
And let's not fall prey to TTUN's bush-league crap like they tried to pull against Dontre last year. Let them be the ones to get players tossed, if it comes to that.
All I know is that if my son wants to play football, I will encourage him in it, not tell him "no, that's too dangerous". I will caution him and take great pains in vetting the coach of the team he signs on with, and I will emphasize proper tackling technique to avoid injuries to his head and others'. The risk is still there, but mitigated. But that's me.
You're talking about a shift in mindset that could take at least a generation to show any real results. You need accountability from players, who as a previous poster said, often don't know the extent of their injury, and they're not going to ask to be taken out of the game for something that isn't causing them excruciating pain. You need accountability from the coaches, who do need to preach injury awareness to their players but are not psychic. You need accountability from parents, especially the wastes of oxygen who are trying to live vicariously through their kids and screaming at them for "acting hurt".
Also, this whole "this is why I won't let my kid play football" mindset is something with which I disagree strongly. The rules are evolving to protect players (though I grind my teeth at the seeemingly arbitrary way in which the new rules are enforced), and new technologies are being integrated into helmets and pads all the time. Bottom line, football is a rough sport, and you will never get rid of injuries completely. But when you sit there and say "I won't let my kid play football", you're basically ensuring a decline in both the popularity and quality of the game, gradually over time, as more talent is siphoned off into other activities. And it will get to the point where the game is both unrecognizable and unenjoyable.
Just my $0.02.
You don't think the committee has taken the Va Tech loss into account? Consider the teams in the top 8:
Alabama: lost to Ole Miss (currently ranked 8).
Oregon: lost to Arizona (currently ranked 15).
FSU: unbeaten, but the committee is obviously not impressed with them having to overcome slow starts.
Mississippi State: lost to Alabama (currently ranked 1).
TCU: lost to Baylor (currently ranked 7).
Ohio State: lost to Va Tech (currently unranked, but with wins against two teams in the current CFP poll, the other being Duke).
Baylor: lost to West Virginia (currently unranked, with no wins against current CFP Top 25 teams).
Ole Miss: lost to LSU (currently unranked) and Auburn (currently ranked 14).
Seems to me they know what they're doing.
Better late than never!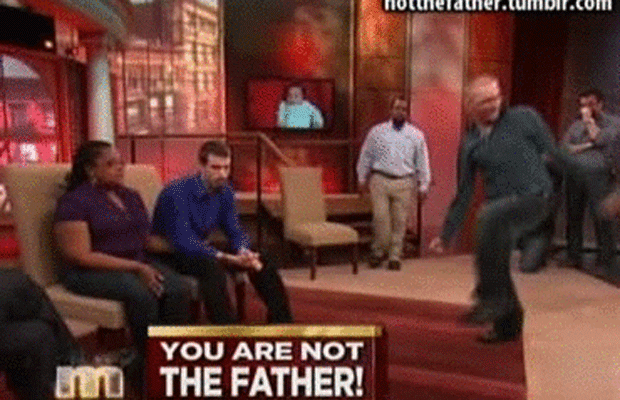 I hope you're right, because that would mean he surpassed Ted Ginn, and I never thought I'd see a talent like Ginn line up for the Scarlet & Gray ever again.
I'd hate to be the guy he blocked when the Iggles go over the game film.
Congrats, my man. It can be surreal at times, especially when you see something of yourself in your child. Treasure everything from here on out.
I know Meyer has been calling the D-line out consistently all season, but is it a developmental thing, or is the talent behind the starting 4 that thin?
He's right. They need much less of this:
I have never been a fan of any sort of two-QB system. Hoying/Powers, Jackson/Germaine, you name iit. When Tress tried to pull it with Boeckman and Pryor in the Fiesta against Texas, I felt in my gut we were going to lose. You need a consistent leader at that position, and as much as I know Braxton can help this team, Barrett is the better leader. Plain and simple. You can go into a situation like that with all the good intentions in the world, but you risk a divided locker room. Once that starts, your season is destined for disappointment. Braxton is the better playmaker, yes. Barrett is the better quarterback. I don't want to see Braxton go elsewhere, but I think it would be foolish to bench Barrett when he's accomplished so much this season.
Anyway, let's put this aside and focus on the games we have left. I don't want to see us run into a buzzsaw in Minneapolis.
But... but coach MENSA is no good. And... and Barrett can't throw the deep ball.
Same with USF. They've worked hard to shed the commuter label. Their advantage over someone like UAB is that they play their games in a NFL stadium, though there has been talk on and off about building an on-campus stadium so they don't have to pay a fortune in rent to Buccaneer ownership.
What? Over? Did you say "over"? Nothing is over until we decide it is! Was it over when the Germans bombed Pearl Harbor? Hell no!