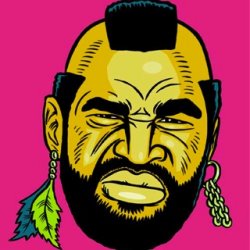 larzdapunk
Pittsburgh, PA (via Vienna, OH)
Member since 14 December 2010 | Blog
Helmet Stickers: 179 | Leaderboard
Voting Record: 1 / 0
Despite living in Columbus for 6 years after getting my undergraduate degree, I wasn't really a Buckeye fan. Some friends introduced me to the joy of tailgating, but I was ambivalent towads the actual game. However, watching the 2002 National Championship game changed everything. My love for the Buckeyes football grew even more as I left good old Columbus town, and I began to spread the Buckeye gospel as my life took me to Boston, MA; Lubbock, TX; and now Pittsburgh, PA.
Favorites
COLLEGE FOOTBALL PLAYER: Don't really have a favorite, but I'll say Craig Krenzel since he not only won a national championsh
COLLEGE BASKETBALL PLAYER: Aaron Craft
NFL TEAM: Pre 1996: Browns. Post 1996: n/a
MLB TEAM: Pittsburgh Pirates
Recent Activity
31-16, only because my original 4 scores were already taken
Ah... the classic $1 bid!
It would be interesting to compare Meyer's performance after a bye week with other top-tier coaches.
Is the New Mexico Washington (as listed above) or Washington State?
My favorite part of the game was at the end when I saw Kenny G was thanking/congratulating the O-line - class act. He was clutching the game ball and you could tell that this game was the memory of a lifetime for the kid. Nice to see the career backup and on-field coach get a meaningful W. OSU is very fortunate to have him on the team. #smoothjazz
42-13, Buckeyes over Buffaloes
Even back when he was at OSU, the mental part seemed to be where he was lacking. Hopefully for his sake he has found a way to put it all together.
Exactly what I was wondering... surprised Urban is ok with the color!
[Q*BERTwithLaQuintonRossheadlabeledQ*ROSS.gif]
Noo... call the X factor the Q factor!!!!! :)
Just about to break out some brew myself... and my wife should be back soon with some treats from the taco truck!
Final score of XX-YY? Are we in scoring in hexavigesimal? :)
Love me some #CRAFTWERK
Dear Addidas: Could you please bring back Hypercolor next?
Ditto! I was just telling my wife last night that I thought his GPA was lower than my undergrad GPA.... but I was wrong. Damn you, B+ in Adolescent Psychology!!!!!
....and then I read Hodge's comment and now I definitely think I'm a jerkface.
I thought I was a bit of a jerkface for choosing the "go for 3" quote over the "pay it forward", but as of 7:06pm on 2/14/13, 70% of the people agree with me.
The Battletoads reference is priceless!
The images in this article are... PHAT!!!!!! As are the references to the Beasties. Bravo.
After reading Three and Out, I can't help but root for RichRod. Insane that a school would try so hard to sabotage their own coach. If the man could get himself a somewhat respectable defense, he could make a lot of people in the Pac-12 scared.
My new favorite stat: ankles (broken) per game (APG)