lamplighter
---
Member since 20 November 2011 | Blog
Favorites
COLLEGE FOOTBALL PLAYER: Randy Gradishar
COLLEGE BASKETBALL PLAYER: Jim Cleamons
NFL TEAM: Browns
NHL TEAM: CBJ - not sure why
NBA TEAM: who cares?
MLB TEAM: Reds
SOCCER TEAM: Is this a real sport?
Recent Activity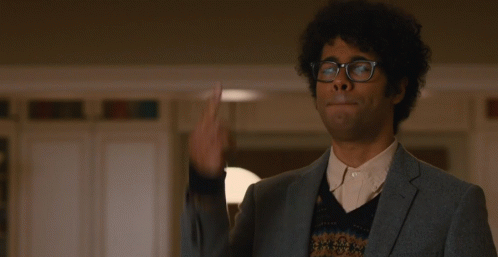 hope you sold your Disney stock
I'm guessing most will land on their feet. SEC needs lots of sports information people for those championship teams
Browns took Gilbert at 8. Denver took Roby AT 31!
That says about all you need to know,
Good morning all. Looking forward to the Browns screwing up the draft this year becoming an annual rite of Spring.
Beat Indiana
40 hell, I'd like to see a score that makes Mark May forget the Pitt blow out
continued prayers for you and yours
If you're talking 10 years, it's possibly (probably?) someone we've never heard of. Personally. I'd bring back the Vest

well, at least they can't (?) cry anymore about not winning a series in a gazillion years
Can somebody tell me the last time Florida played a game north of the Mason-Dixon line? Not in favor of these so-called "neutral" sites.
Bama played Penn State in Happy Valley some time back, but probably not in the past 10 years. At least FSU has to plat some ACC teams over the line
Obligatory #2
obligatory #1
you know what they say about him and his choice of clothing
just being curious, but you are not in favor of participation trophies, right?
oh hell yes. No way, that bridge is burned
I hope that they make the right choice, whatever it is. Not anti-JT, but he has not won a conference championship at tOSU and he was the QB in the biggest ass-kicking on some time. He's put up tremendous personal and team stats and deserves accolades. I'm not convinced we win in 2014 with him and not sure we get to the promised land with him next. Hope I'm wrong, but I just have this nagging thought that if he is the best we have/most deserving, we'll be watching someone else in the natty next January.
Like I said, hope I'm wrong.
I like Cincy and the points in that one. Thinking that team might be a little flat after their opener
I like the 1st round picks for the Browns. I hope Conley is there at 33, likely not though
if you can dodge a wrench ---
Facemasks took fear out of the game .or so I read once
Bogart - there;a a blast from the past (what was the group?)
Never a big fan of water - until last June when I had a KS the size of Montana. I drink more now than I ever did, still likely not enough. Trust me, you don;t want that on your medical resume