lamplighter
---
Member since 20 November 2011 | Blog
Favorites
COLLEGE FOOTBALL PLAYER: Randy Gradishar
COLLEGE BASKETBALL PLAYER: Jim Cleamons
NFL TEAM: Browns
NHL TEAM: CBJ - not sure why
NBA TEAM: who cares?
MLB TEAM: Reds
SOCCER TEAM: Is this a real sport?
Recent Activity
I could see Columbus in the top 10, but not above Cincinnati, Detroit,or, DC

Matte started at QB for the Colts in a playoff game versus Green Bay, He could start over Tomczak, but you'd need more RB cause there would be no passing
http://www.foxsports.com/nfl/story/when-an-nfl-team-turned-to-a-running-back-to-play-quarterback-122413
Chad Henne was throwing darts to Braylon Edwards
who promptly dropped them
Who remembers "The Archies"? #1 on the all time hate parade.
I grew to hate GFR "We're an American Band", in college, as the nitwit next door played in virtually non-stop for a week, despite threats.
While likely unpopular, anything by Lee Greenwood. Also anything by Canned Heat
Used to go to Bimini's for seafood - not sure if it meets all your requirements. Nice place though. Music at times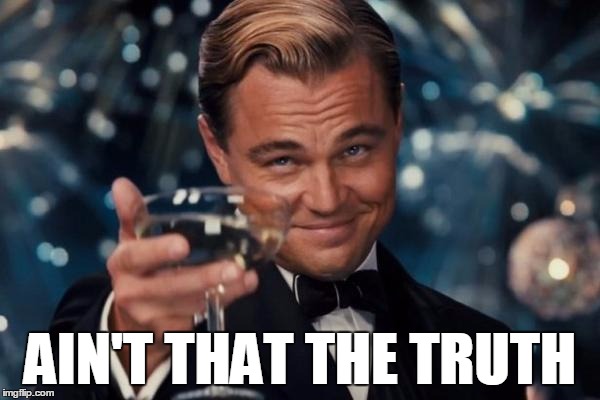 I watched those games and have a Sugar Bowl hat, 899, damn it
Best response to a Go Blue comment was - I didn't know you followed UK - and walked off
interesting Article on chiropracty. I saved this one at the bottom of that page
https://theoutline.com/post/842/diet-coke-is-not-killing-you
Good Friday all
Happy Birthday Todd. Without knowing it this morning, I was listening to some songs from Runt (we gotta get you a woman, among others).
Never had the chance to see him live - that is one I would break my self-imposed ban on seeing dinosaurs on stage (the other being Al Kooper)
Richt has always been a good recruiter - lots of talent on his Georgia teams without much in the way of titles. Or am I wrong?
what is this ESPN of which you speak?
Seriously, they missed the feckin boat on that one
Worst - or most disappointing - Rolling Stones - 1972 at the Akron Rubber Bowl
2 of the best - Harry Chapin in a small auditorium, Black Oak Arkansas in Lexington
here's hoping for a Sooner beat-down. I hope it's so bad that Bakers' judge reduces his community service
They play football at UK? Who knew?
but, don't they have, er, what's his name? Throws ducks. Most famous for the Joey Bosa sack?
Damn straight. Don't Brown this up Cleveland!
give the ball to Granville!
Still amazed that the Browns didn't take him - or trade for him. Thank God for small miracles
whether right or not, the life decision is not sign any form of contract before you read and understand it.
It's been a while, but the I-75 stretch from Atlanta to Valdosta was no picnic. I agree that I-70 through Kansas was the worst I've been on
Welcome back - glad you had a good time.
Don't let it happen again