lamplighter
---
Member since 20 November 2011 | Blog
Favorites
COLLEGE FOOTBALL PLAYER: Randy Gradishar
COLLEGE BASKETBALL PLAYER: Jim Cleamons
NFL TEAM: Browns
NHL TEAM: CBJ - not sure why
NBA TEAM: who cares?
MLB TEAM: Reds
SOCCER TEAM: Is this a real sport?
Recent Activity
my oldest daughter planned her wedding for a football Saturday in September - luckily it ended up a night game. Unfortunately it was at USC
My youngest, who did watch games with me, had the good sense to schedule her October wedding on a bye week
After a week off, . "The Menace is loose again."
Beat Rutgers, then everyone else

would he take this guy with him? What impact would that have on the SEC?
Follow doctor orders and get well
can't depend on him - go ahead and cut bait

Vintage Hunter. Good way to start the day
The nasty little bugger looked like it was going 90 miles an hour when it was standing still in my garage.
I was about to say I did, but then I thought it over and reconsidered. Keep that one buried
Beat Rutgers!
Shame on the haters. Best of luck to Mr. Clark.
so are you saying it will take Jackson what, another week to realize he's made one hell of a mistake?
Good luck - do well. Just don't go to Kentucky or MSU.
no way he could disappear
Clones, I tell you, clones. In 50 years every CFB coach will be Tom Herman. Then they start on the NFL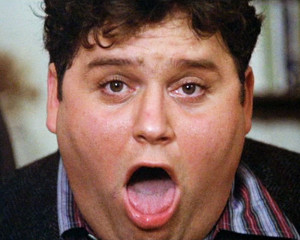 I heard that his MENSA buddies arranged to clone him, so he can stay at Houston, wait for Texas, go to LSU, Auburn, Penn State, and USC, and hold 1 for tOSU. In 50 years, all college coaches will be Tom Herman
it's happened before Since Woody, tOSU is 8-7-1 up there. Always tough
beat me to it. Well done
I liked the mod comment about the Tom Herman forum
goodbye James? Who they gonna call?
they should let us UV this one