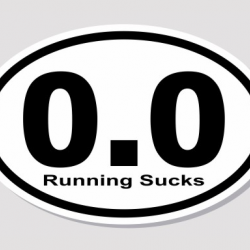 LABuckeye
---
Member since 17 September 2011 | Blog
Recent Activity
Great to see the Buckeyes supporting OTHER Champions...
As much as I loved living in Belize, I did miss seasons. Don't feel the same living in SoCal. As the man said, we have the best snow there is: the kind you drive to.
Actually, it was a little chilly today. I, personally, didn't need a winter cap, but temps are below normal.
I'm certainly open to the possibility that Harbaugh might bring the program back (key word is "might"), but thinking they have enough talent and cajones to win it this year sounds like crazy talk.
"Where's your hand going, Jim?"
As an ardent outdoorsman and someone who does biology for a living, I hate to say it: I agree with him and support what he's doing. It's pretty shocking where you find balloons at: everywhere. Miles and miles and miles from civilization in remote wilderness and they're hanging in pine trees, caught up in rock formations... the mylar ones cause electrical outages and forest fires. It's really something I think the university should just reconsider without going through a lawsuit. Is releasing balloons really THAT big of a deal as far as traditions are concerned?
Watch the Barkley movie on Netflix, if you haven't already.
Just to update, I did walk the dog this afternoon. I didn't do the run workout as I'm still sore overall and my ankle still hurts. Managed to get over 10,000 steps by this evening according to my Garmin, which is my daily goal.
Thanks! Sorry about the toe.
Thanks! I really can't imagine it until I do it. Then, when I'm doing it, I often wonder why...
That's my recovery routine right now: repeats between the couch and the IPA stash in the fridge.
You guys are logging a lot of hours on here.
I was debating on running the 3 miles round trip between my home and a nearby park that has a workout trail with outdoor workout equipment. That's where I try to build my core strength now. Not sure whether I should be doing that or not, or just let my body rest some more.
Ha! I will be walking the dog this afternoon. If work doesn't kill me first.
My knees were sore yesterday. They are fine today. I woke up this morning with significant pain in my right ankle (which, oddly enough, wasn't an issue previously). I went out for a 2.5 mile hike in the hills next to my house this morning anyway.
Ha! Sometimes I wonder if I should. Especially at mile 40-something...
You could tell your kids that if they don't behave, they will have to go through that...
Thanks! I assure you, though, that if I can do it, you can do it.
Congrats on the Tough Mudder finish. I have a bit of experience regarding pains in places that you didn't know exist. Cherish them.
Yeah... That commercial was a similar, albeit more freaky, experience.
Thanks! You should try one.
Thanks! And, yes, running is running. All is good. What I do is silly.