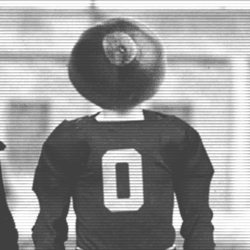 labuck
---
Member since 05 January 2011 | Blog
Helmet Stickers: 708 | Leaderboard
Favorites
COLLEGE FOOTBALL PLAYER: Eddie George
COLLEGE BASKETBALL PLAYER: Jimmy J
NFL TEAM: Lions
MLB TEAM: Cubs
SOCCER TEAM: Chelsea
Recent Activity
Yep.
Hey Hey Hey...welcome back to fold and more free time!
No Whammies! No Whammies! No Whammies! Stop!!
Ahhhhhhhhhh... heee heee heee heee heee heee
Whammy!
Welcome big man!
Sweet and Spicy peppers double dipped. ALL DAY!!
Not sure how you can list CA as one of the worst states to reside. Sure it costs a lot to live here (if in a highly desirable area) but there are some pretty amazing places to live in CA up and down the coast. Also, the whole state is not covered in smog. You must be thinking of just LA or something from a story you read a long time ago. Sure the smog is here but it isnt nearly as bad as it used to be. I am pretty sure CA would be one of the best states to live in.
What position is the staff telling you will be your main spot going into next year? What have they told you to work on this next season to prepare for life in the B1G?
I don't even SWEAT these kind of questions.
They cannot trade Wiggins. That would be such a terrible move. Let him play with Lebron and Kyrie. He will have so much space and room to operate he will be just fine.
Now that LJ is off the board do you see the bucks taking 1 or 2 backs in this class? Also, do you think Ridley could flip to OSU?
Great read, thank you.
Weber
And Weber
And nowhere close in climate and quality of life.
What's that you say Urban? To you, this means that Florida is only in his top 3. Got it! Thanks man and keep up the good work on the trail and on the field.
Go to no name restaurant in the harbor...unreal!
I prefer Jims on 4th w extra whiz and onions. Also the roast pork w smoked provolone at Dinic's in Reading Terminal is unreal.
If Decker has a good year he could possibly go. They said he was the best on the line at the end of last year.
What is the best part of your game? Who are you targeting to add to the class of 2015?
I think we need two backs in this class. If you look at the depth we have three backs that will all leave at the same time (unless one leaves early) leaving you with Samuel as a junior and whoever comes this year as sophomores unless they redshirt. This is also provided you escape injuries to your backs which is a position in which injuries happen more often than not. In my opinion they have to take two in this class.
Heat. They aren't going anywhere. LeBron cannot keep chasing titles in different cities. He will probably finish his career there. Good for them but unfortunately they will still only be the 3rd or 4th best team in the NBA. The Mavs and Thunder both played the spurs tougher than the heat.
Cardale....