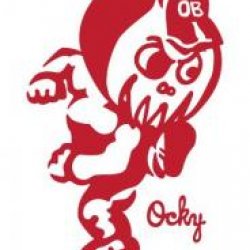 kyo
---
from Findlay
Member since 12 May 2011 | Blog
Helmet Stickers: 30 | Leaderboard
Recent Activity
I would have said Jackie Chan, but we don't stereotype here.
DJ Banger Byrnes comin to us 5 days a week with the Bangin Skull Session along with his fresh Marbangion, OH perspective.
"Not to go out of my way to help Michigan, but perhaps he could start by wearing a headset during games like coaches do in the 21st century and not idly on the sidelines like a cheerleader."
I have never understood this. Even if, as head coach you are not the primary play caller on either side of the ball, you should still be providing input and discussing in-game adjustments. And what about critical situations like punt/kick fg or go for it on 4th down? Yes, the head coach should make that decision, but getting input from your staff helps with those decisions. DJ is right. He is just a cheerleader, but not the good looking female type.
At the very least, he could get one of those lame earpieces that Todd Graham at Arizona State uses.
My vote would be for Crew Stadium. Played our state semi game there and it was an awesome atmosphere. Only issue would be the field. It is natural grass and would not hold up to 7 games.
It was mentioned once but Na'il Diggs is by far my favorite. We cant forget about Andy "The Kat' Katzenmoyer.