krodawg
---
Raleigh, NC (via Bay Village, OH)
Member since 06 February 2012 | Blog
Helmet Stickers: 943 | Leaderboard
Voting Record: 992 / 33
Favorites
COLLEGE FOOTBALL PLAYER: Eddie! Eddie!
COLLEGE BASKETBALL PLAYER: JSkelton? CJent?...Hopson was a beast
NFL TEAM: Dare I say Cleveland Browns
NHL TEAM: Carolina Hurricanes
NBA TEAM: This league is still around?
MLB TEAM: Tribe
SOCCER TEAM: Seriously?
Recent Activity
Could be he's counting Samuel as Hback?
Zeke, Dunn, Ball, Weber.
Just curious; what's your background in assessing tape? Not being a *ick, really just curious.
Yep. Without fail.
Medical Scholarship does not exist. It is a common term used for medical hardship. Medical hardship also address injuries if occurred in senior year of high school, assuming some qualifiers are met.
If a player is not cleared medically, he cannot play until he's cleared. This is not the same as "at all".
If you have a link to compliance documents that I don't, please share.
There is no bylaw specifically addressing the issue of medical scholarships.
That's because a medical scholarship does not exist in the eyes of the NCAA. Bylaw 14.2.4 address hardship waivers, which per 11W's article yesterday is the option the student athlete was presented with.
"As a result, Dean has decided to move on and pursue opportunities — both academically and athletically — elsewhere. Sources informed Eleven Warriors that Dean was presented an opportunity for a medical hardship so he could remain on academic scholarship at Ohio State, but he opted for a release from his scholarship in an attempt to get cleared medically elsewhere."
Medical hardship does not end one's playing eligibility.
Do you mean medical hardship waiver? I'm not aware of a "medical scholarship".
If medical hardship waiver, this does not end a student athletes career. It simply extends the 5 years to play 4 criteria.
See NCAA Bylaw 14.2.4
+20 for taking it like a man, Rubix.
NB: I only have (1) of the suggested "+20" to give you.
Better go with "hellcat" just to be safe.
+1 for you to give to staff.
What thread? I was at my Aunt's house all day and night.
For us...elders..in the 11W community.
Zeke slipping through was a thing of beauty!
One of my favorite Ts in my drawer.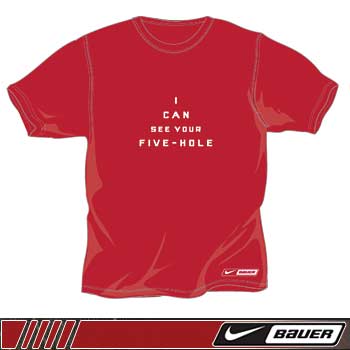 That's it! I want my $2!!
Curious about at which level did you coach?
Thad has taken his team much further than Cooper ever did. I know, I sat in the Shoe during Coops run.
Growning up I followed my local teams; Miami Dolphins, then Chicago Bears/Cubs/Blackhawks. Moved to Cleveland in 1978 and started following the Cleveland teams religiously, until '95 when the Browns moved and I denounced the NFL. Still haven't regained the passion for the NFL.
Ohio State fan since 1977. Only college team I've pulled for.
Only pieces?
"Welcome to Ross House 1986"
Last time the Buckeyes made a trip there, they were awakened in the early hours by smoke alarms going off at their hotel.
And we know how that ended...
Wife and I enjoyed a few donuts.