krodawg
---
Raleigh, NC (via Bay Village, OH)
Member since 06 February 2012 | Blog
Favorites
COLLEGE FOOTBALL PLAYER: Eddie! Eddie!
COLLEGE BASKETBALL PLAYER: JSkelton? CJent?...Hopson was a beast
NFL TEAM: Dare I say Cleveland Browns
NHL TEAM: Carolina Hurricanes
NBA TEAM: This league is still around?
MLB TEAM: Tribe
SOCCER TEAM: Seriously?
Recent Activity
Good luck! Do Ohio proud!
All right! I'm up, I'm up...
zzzzzzzzz
Clearly reading comprehension is not my friend.
Wouldn't the fact that Urban's guys won on the road say otherwise?
100 UVs. Only one shows though.
Head of B10 officials said it shouldn't have been a penalty. I'll side with him.
I haven't been able to find any comments from the B1G on this. Been looking periodically throughout the day. Do you have a link to share?
Having an extra week to prepare can "fix" a lot of previous errors. Add to that this being a home game.
The halftime adjustments the staff made and the players execution is the take away for me.
I'm in North Raleigh. Almost 6" in the rain gauge. Power went out yesterday at 12p, back on around 1am. All is well now.
the go-ahead/winning TD for Ohio State vs. TTUN in November.
Meaning he puts the Bucks up 7-0 on their first drive of the game.
14 LBs have gone to the NFL since Fickell took over coaching the position in 2004.
Too many to name. My family calls it Krobonics.
Awesome as awesome gets.
I still can't figure out why there wasn't a flag thrown on that play. Someone enlighten me.
Splendid T. Thanks for posting.
Noticed no Dontre too. I think his foot may still be bothering him. He came up semi-lame after a run against Tulsa and I believe UFM mentioned it last week leading up to the OU game.
+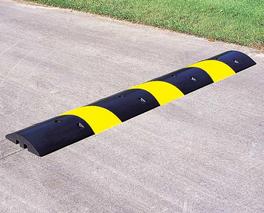 Man I love AWWW80S.
Ribs have 90 more min. Pint glass of Fat Tire remains full. May move over to Knob Creek 120 in a bit.
I try to tell the people here in NC that Raleigh or Chapel Hill would be overrun by Buckeyes if we ever played either of the two at home.
I was at the home-home with NC State in 2003 and 2004. 2003 I sat next to a couple from Raleigh in B deck that actually lived only 3 blocks from me in Raleigh. It took 3 OTs to knock off Philip Rivers and crew.
When the Bucks came down the following year I tried to warn my neighbor, an NCST grad, of the pending invasion. He laughed at first...then on Weds when the first wave arrived he started to heed my heads up. By Friday night he was scared. Raleigh had a tail end of a hurricane that came through that weekend. Tailgate was wet, wind was blowing, bourbon was flowing.
This was a fun series.
You're bringing me back to the mid/late 90's with the Skybox reference. I haven't been there in ions. They used to host a great crowd.
Yep. Different colored bottle caps or labels to distinguish between Blatz 3.2 or Blatz "4 oh".
We were living high back then!!
The Skybox, in the Hilton North Raleigh/Midtown. Good call.
Added Raleigh location - The Brickhouse
More info here.
Thanks for posting SoulP.
He was solid, even spectacular, but the best in tOSU history?