krodawg
---
Raleigh, NC (via Bay Village, OH)
Member since 06 February 2012 | Blog
Helmet Stickers: 852 | Leaderboard
Voting Record: 928 / 30
Favorites
COLLEGE FOOTBALL PLAYER: Eddie! Eddie!
COLLEGE BASKETBALL PLAYER: JSkelton? CJent?...Hopson was a beast
NFL TEAM: Dare I say Cleveland Browns
NHL TEAM: Carolina Hurricanes
NBA TEAM: This league is still around?
MLB TEAM: Tribe
SOCCER TEAM: Seriously?
Recent Activity
Only pieces?
"Welcome to Ross House 1986"
Last time the Buckeyes made a trip there, they were awakened in the early hours by smoke alarms going off at their hotel.
And we know how that ended...
Wife and I enjoyed a few donuts.
Does Urban win championships?
You should have pinged me. I would have gladly posted your bail.
+1. One of my all time favorites.
True but one is a bit less... ... messy.
If you're beach then Duck, NC.
If you're more mountains then Lake Lure, NC.
My two personal favorites right here in the tarheel state.
So true. She would stand there with the serrated knife, looking at you until you corrected the error in your ways.
"No lamb for you!"
Yep. That was it. +1 for retaining your memory!
The pill. Period. Well, not the period.
There was a gyro joint down there too. Used to close Joe's, pop across the street, grab a gyro and head home to 9th and Hunter.
Me too Bags. Agreed.
Funny, but when I typed "Bags" I chuckled a bit....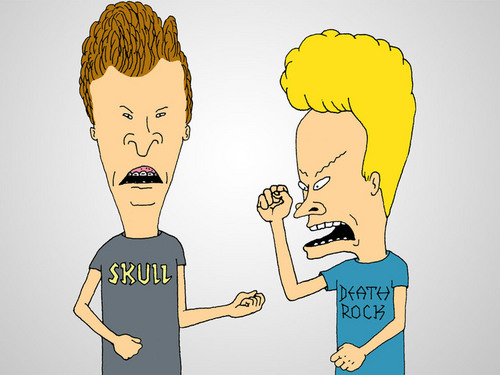 Slap Shot gets an auto uv, every time.
When Campus Partners come after Bier Stube or Out-R-Inn then I'll get my panties in a bunch. They already got Papa Joe's. No mas!
Papa Joes appreciated me. Ah, Kegs and Eggs.
I too slummed on Hunter Ave. back in early 90's. 1497, just off the alley between 9th and 8th. Lo, is that you? LOL
No apologies needed. The fine lady on the other side made sure I was dry...
I don't get it either. Resolution = one side caves?
I was probably sitting right next to you!
I'm still awaiting ATT to test all of their freakin' bloatware on the HTC One. ATT is supposed to be ready to push lollipop out for the HTC One M8 in first half of March.
For anyone having issues with lollipop, the general consensus is to wipe the cache and do a factory restart.
Search the forums at Android Central for specific device advice.