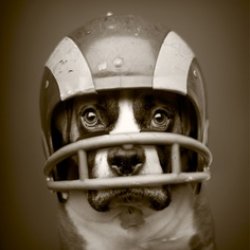 krodawg
---
Raleigh, NC (via Bay Village, OH)
Member since 06 February 2012 | Blog
Helmet Stickers: 1,222 | Leaderboard
Voting Record: 1289 / 41
Favorites
COLLEGE FOOTBALL PLAYER: Eddie! Eddie!
COLLEGE BASKETBALL PLAYER: JSkelton? CJent?...Hopson was a beast
NFL TEAM: Dare I say Cleveland Browns
NHL TEAM: Carolina Hurricanes
NBA TEAM: This league is still around?
MLB TEAM: Tribe
SOCCER TEAM: Seriously?
Recent Activity
I mean, for michigan fans, that is.
Yes, some did suck less.
I like different perspectives, but that's just me.
We'd rather buy you a drink than throw one on you.
Words to live by.
No doubt. I sometimes have to hold back from slugging ol' ladies just because they chose the blue and yellow blouse that day. Having been a student during some of the Cooper era will do that to you.
"Based on a true story" is different than "a true story".
The Stanley Steemer was averaging 2 miles per quart.
"Paging Il_Padrino . Il_Padrino please report to the forum."
Sure. Why stop at just one?
One cube.
I don't see #Zone6 having the same issues with hanging on to the ball like last year. Too many dropped balls in the VT game last year.
My favorite (from this site at least) as well. Will be wearing it proud in NC in a couple of weeks, or as USPS decides to deliver the goods.
Higher server performance means bigger BOOMs!! Simple as 2+2.
What is this "sportscenter" of which you speak?
Thanks for the red eye read, Ramzy. Great piece!
Newbomb Turk style. I'll supply the paper bag.
9 units strong as the mantra goes.
Noticed the same thing about pocket movement JS. Thanks for pointing this out.
I'll follow Urban's lead. He has much more vested in the outcome than I.
Here's to finding your way big fella.
Was going to post this same thought ABB. It's a modern day bed check first, data points second.
Yep.