Knarcisi
---
Rock Hill, SC (via Shadyside, OH)
Member since 27 June 2012 | Blog
Favorites
SPORTS MOMENT: 2002 National Champioship Game (was fortunate enough to be there)
COLLEGE FOOTBALL PLAYER: JT Barrett (current), Antoine Winfield (in my lifetime)
COLLEGE BASKETBALL PLAYER: Jae'sean Tate (current), Johnny Dawkins and Jim Jackson (in my lifetime)
NFL TEAM: Browns (ugh)
NHL TEAM: Don't Care
NBA TEAM: Cavs
MLB TEAM: Reds
SOCCER TEAM: OK, I admit, I got into the World Cup in 2014.
Recent Activity
Fred Bruney, fellow Ohio Valley native, from Martins Ferry, OH.
He is the definition of CB. Lockdown in coverage, a tackling beast in run support. I don't say this lightly, probably the best football player I've seen play the college game. He was that good.
The Grind sucked. That is all.
I would have had a real ply hard time understanding Lachey not on the 2nd team, at least, but a little history lesson probably proves me wrong.
No.
1) he is the most productive player on the floor any night vs any team
2) he fills the seats. He is Cleveland.
3) no one wants JR and TT. Not at their going rate.
No.
Sadly, it's about the ratings. Same reason Bloodline wasn't renewed by Netflix.
Even so, it made the point that Howard wanted him out at all cost, and this would stick it to Chuck at all cost. It was even planned. The send off in the atrium was glorious.
I'm still upset he didn't win the Sullivan award. Collegiate champion, world champion, and along with that, honor student. He is the definition of amateur athlete.
I didn't downvote you, but I'll respectfully disagree with you. Cultures, Structures, and Institutions don't commit crimes and murders. People do. So instead of being victims of cultures, structures, and institutions, how about we be accountable for our own actions, regardless of race?
All these shitty comments to choose from, and my only downvote is for this one ...
Hey, whatever happened to Tuco? We saw him in what, season 1 of Saul, and we know he is in Breaking Bad. Does he appear next season as Hector's right hand man after he is in a wheelchair?
Missed your response last night. I tuned out here for Better Call Saul. Probably flying in Saturday and out Sunday. We gotta hook up.
Same here, and I'm all of those things exactly.
Plus, if we get Herron, we still might be able to get James Quick.
Here for your entertainment pleasure, Linga.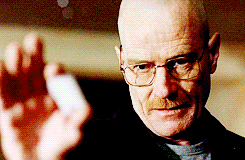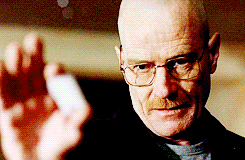 I'll say it again. Love the school name Erasmus Hall. You know you're getting an asskicking when the boys from Erasmus Hall come to town.
Baby won't get that moniker until KJ Hill leaves the roster.
No, I get it, and believe me, I'm very, very grateful. We're recruiting at an insane level, and I love the fact that we are getting great kids from great families. I'll just call it a concern. I'm not even sure there is a potential negative. I'm just a bit of a traditionalist and an Ohioan and I don't want to see us stray from our roots.
Thank you. I'd never seen that before and really enjoyed it.
Looks like Hawkins and Oats are trending UC Bearcats. Fickell is going to raise the level of recruitment and do really well. On the other hand, l do feel concern with the declining cncentration of OH kids on our roster.
Not true. It's based on final coach's poll.
http://www.capitalonecup.com/docs/Capital-One-Cup-Scoring-Structure.pdf