Klytus21
---
Merchantville, NJ (Philla, PA) (via )
Member since 11 April 2014 | Blog
Favorites
NFL TEAM: Steelers
NHL TEAM: Penquins
Recent Activity
Soylent - No its not made of people.
This summer, Clarett has spoken at the likes of Texas A&M, LSU, TCU and Kentucky...
I'd love to see Clarett visiting Miami... again.
Except those look more Adidas quality.
Just in case Jimbo Fisher finds a conscience. loophole.
"When I walk on the field, I honestly believe I'm the best guy out there," Zaire says flatly. "There is no better player than me on the field.
Considering its only other Domers on the field, it sure doesn't look good for the rest of the team.
I live in PSU territory. I have to go with them. I can shut May out/off. I have to deal with delusional JoePa Deniers everyday.
The 1st time in my life I was actually scared for my life was a few years ago when I got stuck in post Eargles game (loss) traffic with my Ohio State tags. We weren't moving at all and the four drunk guys in the car behind me got out and started pounding of the windows and spouting the normal PSU shit. It was just my girlfriend and me and I thought I was about to get the shit kicked out of myself. Luckily I found an opening and was able to get far enough ahead while they were getting back in their car. I had just moved to Philly and that was my rude awaking. These guys were saying all this PSU stuff but it was very obvious that they had not gone to school there.
Which coach looks like they are a $4M a year football coach for a college?
Is that a trick question? Neither
Wait... I thought we were using "Coub's" now...
In this case one game can be huge. Possibly the difference between repeating and not.
Not sure I've seen too many human beings do what I saw him do."
Wow!
Cupp is higher rated according to 247Sports
AJ Arcuri Powell, 247Sports Composite 0.8389 Natl Comp 1089 PosOT 91 StOH 48
Gavin Cupp, 247Sports Composite 0.8625 Natl Comp 557 PosOT 48 StOH19
There has to be more than just feeling bad for him. Urban is a good guy but he's still in the business of winning Championships.
Looks like you beat me to it.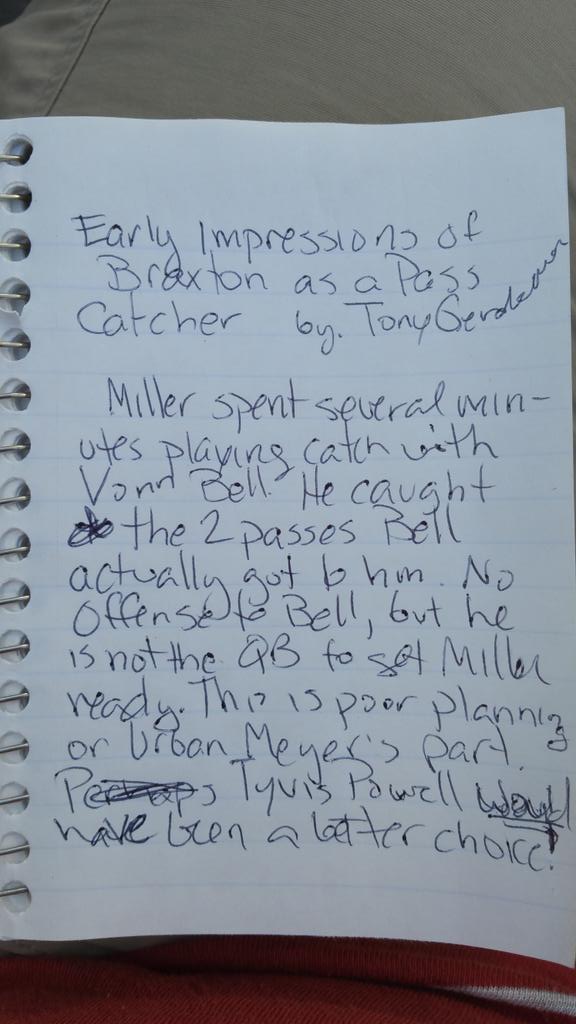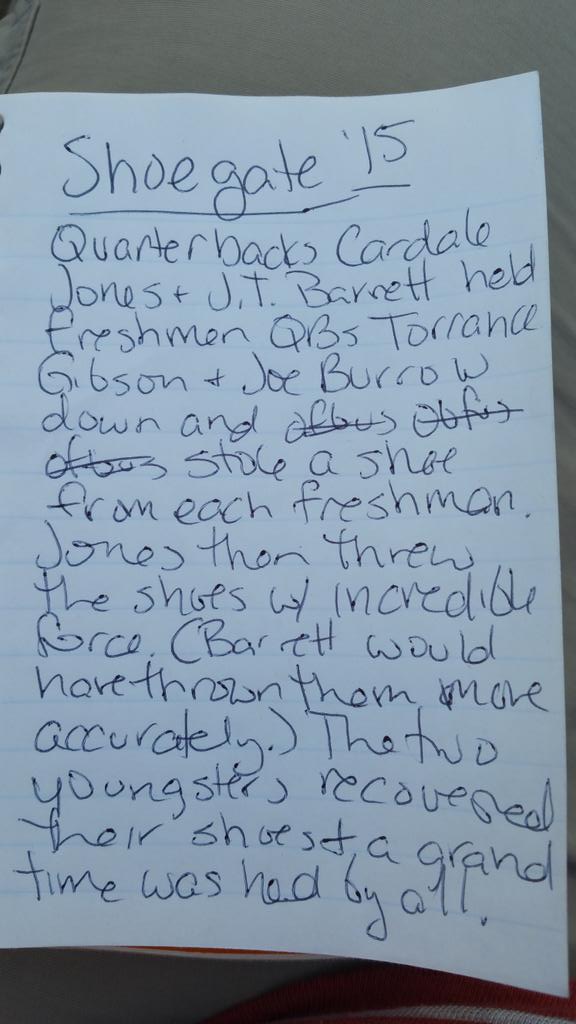 From Tony Gerdeman @gerdozone
Apparently just the drugs, not the music.
I see how I'll be wasting the rest of my day. Thanks...