Klytus21
---
Merchantville, NJ (Philla, PA) (via )
Member since 11 April 2014 | Blog
Helmet Stickers: 208 | Leaderboard
Favorites
NFL TEAM: Steelers
NHL TEAM: Penquins
Recent Activity
Who would downvote dogs? Do we have Michael Vick on board?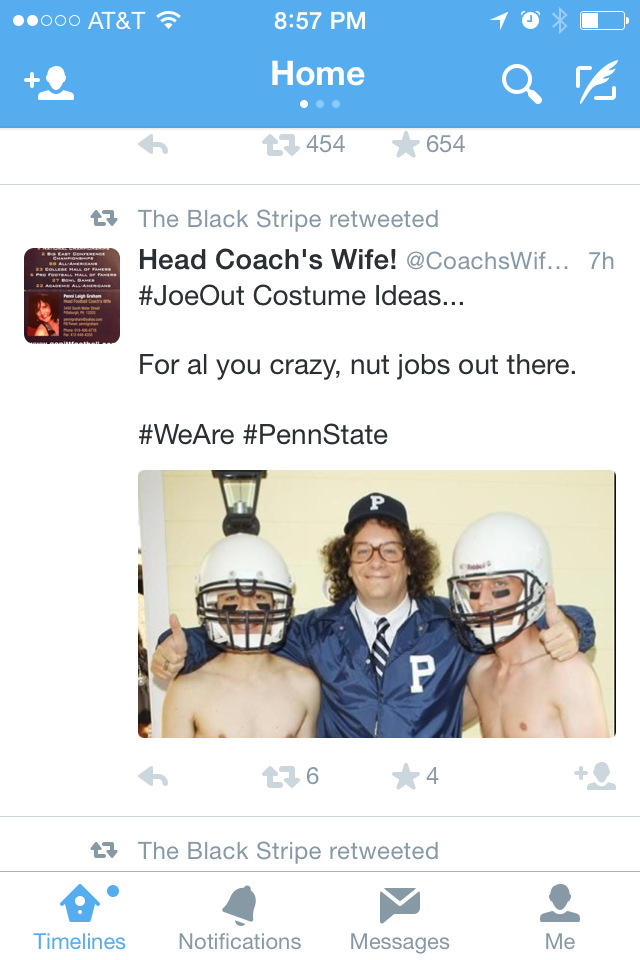 I can usually wear anything from 9.5 to 10 but had to get an 11 to fit comfortably.
are you sure you won that?
However, do bemoan the fact that you may not get CBS Sports Network and that CBS thinks tennis is more important than Ohio State football.
As I was setting my DVR to record the game I noticed tennis was on before us. I'm betting we'll miss the first 10 minutes of the game at least, due to "overtime" or whatever equivalent tennis has. Well...I guess most of you will miss it... I'll be in Baltimore...
* Maybe it will just be a daily highlight thing and not live action.
Got the Holmes -> traded
I have the Heyward and contemplating a Shazier. Hopefully he'll be huge for the Steelers for a long time. But do I really need 3 Steelers jerseys?
I posted this yesterday, but after watching the Eagles vs Steelers last night, I might be having a change of heart. The Eagles shred the Steelers D with quick passes and basically getting the ball to the edges. With the spped we have this year, we should be able to do the same to any team.

COMMENT 24 HOURS AGO

"We want to be the Philadelphia Eagles of college football."

I live in Philly. Please noooo!!

Commented on SI: Life Without Braxton
"We want to be the Philadelphia Eagles of college football."
I live in Philly. Please noooo!!
Have you re-booted...?
IT Dept.
Beat me to it. Hadn't decided yet on the sarcasm font, tho...
Even if it is his son's, that pic is damn creepy.
We have definitely have the best heel art.
I hated Rich Rod at the time. Thought he was an ass. He's good for a laugh now that he's out of the B1G. I will never respect Hoke, Weis, or Bert.
The "club" will have a "live DJ
They must be listening to Bosa, hoping he'll flip.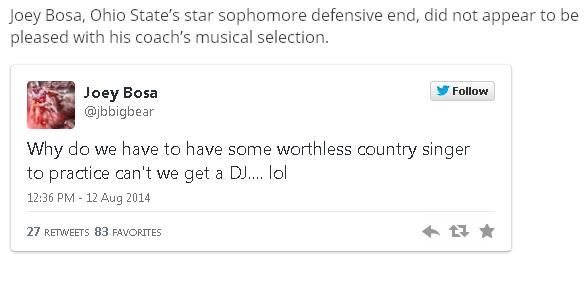 Thats one thing that always bothers me. Media is always saying how great it is that Wis went to three Rose Bowls in a row, but there is never any mention that they lost all three. When the same people talk about OSU, its about how we lost two NC games. Just my Monday morning rant.
IMO this offense is VERY minor compared to punching a girl in the face, no matter what the situation. And we all know Mixon will still be on the team barring serious legal trouble. Let him earn his way back and show how much he really wants to be a Buckeye.
According to Rivals, Sweat has official visits set for Ohio State on Sept. 5, Virginia Tech on Sept. 19, Georgia on Oct. 3, Florida State on Oct. 1 and Oregon on Oct. 31.
So yes, VT it is. Could be another great day for the good guys!
I am confused on this, also. VT @ OSU is 9/6/14. T. Gibson has is official scheduled for this game.
On one side, he is only 13. I was a skinny little shit at that age. But even if he adds a lot of muscle, its hard to see him lasting too long in a league like the NBA. see Greg Oden
I was in Vegas for a buddy's wedding a few years ago. Its probably 3:30 in the morning and we're walking thru the tunnels that connect the Excalibur to the Luxor and a guy in a scUM shirt is stumbling towards us shit-faced. I ask him if he had the time and it took him about a minute to pull out his phone. Of course he got the, "And *ichigan Still Sucks!" He murmered, "You're and asshole," and stumbled on. Still makes me laugh.
In the 1st .gif, the QB thought he was playing the other football and tried to draw a penalty with that flop.