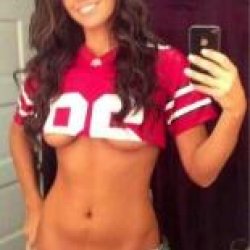 klfeck
---
Cincinnati
Member since 02 June 2011 | Blog
Helmet Stickers: 605 | Leaderboard
Favorites
SPORTS MOMENT: Too many to list:

My first OSU/UM game
OSU beating ARK
OSU over UM
My daughters playing anything

COLLEGE FOOTBALL PLAYER: Spielman of course
COLLEGE BASKETBALL PLAYER: Aaron Craft by a Mile!!!!
NFL TEAM: None, I live in Cincinnati and Mike Brown is a dis
NHL TEAM: What is this Hockey you speak of?
NBA TEAM: Unless MJ is playing, I will pass.
MLB TEAM: Reds
SOCCER TEAM: Women's USA team. No other soccer is recognized. M
Recent Activity
Why did it take so long after the bowl game? Seems odd.
Glad you liked the idea. Maybe it was covered elsewhere, but I haven't seen it. The link could be a tab or icon named paying forward which opens a page that lists charities associated with the university. I know I take a ton of pleasure away from OSU and the athletics programs. This is our chance to give back and pay forward.
I proudly supported my daughter at this event last year. If anyone reading this regrets missing the chance to support a good cause, the Stefanie Spielman fund is always willing to accept donations. http://cancer.osu.edu/waystogive/about/funds/spielman/Pages/index.aspx
Chris Spielman: http://www.youtube.com/watch?feature=player_embedded&v=W8395j6N1S4
I often wonder if these superfans live in their cars. They are at almost every game, home and away. At the very least, tOSU has made quite a bit of money off of their obsession. To each their own.
This from Andrew Sweat. Your hypothesis is hear by negated.....
How he would deal with the rise of Sparty:
I would go back to the way OSU played football. Sparty beat us by playing tough nosed Big ten football. controlling the ball and playing great defense.. Tressel ball.
As I am watching the final minutes of OSU vs scUM on Tuesday night at the gym where I workout, there is a guy hooting and hollering every time scUM makes a basket. Sure enough he is wearing UC shorts. He shut his mouth when he saw me in my OSU gear. UC fans have a huge Napoleon complex.
UC fans are so pathetic they root for scUM. Put that on a shirt!!!
Sorry joe but obviously you totally misunderstood the "myth". No one said a great defense without an adequate offense wins championships. I will take a great defense along with an adequate offense against your Ducks any day and win at least 8 out of ten games.
Honestly, I didn't really care for this article until I realized you placed Saddus Maximus as the most repulsive of all. Brilliant!!
How would you like to be arrested for shoplifting male enhancement pills? You can't live that down....
Of all the safeties mentioned, Coleman is the only one who really stands out. I remember more than one occasion where he literally saved the day for OSU.
Can we outlaw the use of the word "snark" along with "YOLO"?
Im sure his numbers are inflated as they always are with in house football numbers like height and weight. I'm also sure that I'm sick of all the anti Braxton crap on this board. Would the haters rather have a rookie QB, our maybe Bauserbomb than the Heisman candidate they have in Brax. Maybe just maybe if OSU had fielded a competent defense last year, Brax would not have had to score more than 30pts to win ANY game. Talk about spoiled fans. SMH
I concede that the beheadings appear to be a false report. However, just a little searching on the internet reveals plenty of reasons to question the news obtained via Al Jezeera.
(1)Twenty-two members of staff of Al Jazeera's Egyptian bureau announced their resignation on 8 July 2013, citing bias coverage of the ongoing Egyptian power redistribution in favour of the Muslim BrotherhoodIn 2008,
(2)Al Jazeera threw an on-air party for Samir Kuntar when he was released from an Israeli prison. Kuntar led a Palestine Liberation Front terrorist team that kidnapped an Israeli family in 1979. He shot the father and killed the 4-year-old daughter by smashing her head against rocks along the beach. In footage available on YouTube, Al Jazeera's Beirut bureau chief hands Kuntar a scimitar to cut the celebratory cake and says: "This is the sword of the Arabs, Samir."
(3)In 2009, Yusuf al-Qaradawi, host of the network's most popular Arabic-language show, "Shariah and Life," said on air (also available on YouTube): "Oh, Allah, take this oppressive Jewish, Zionist band of people. Oh Allah, do not spare a single one of them. Oh Allah, count their numbers and kill them, down to the very last one." Perhaps Mr. Gore doesn't have access to YouTube.
I could go on and on, but then again your mind is probably made up Al Jezeera for reasons other than facts. Do your own research then come back and tell me this is a good place for news.
Props to all for having the b@lls to sing a difficult song that will be seen by millions.
The criticism of Al Jezeera could stem from their broadcasting of beheadings, taped messages from OBL, or propaganda from the Taliban all in the name of "newsworthy". Other than that, they are probably a fine news organization....
No room to gloat round here.
Agreed, and I have little doubt that UFM will get it all worked out this winter. That man will not accept losses like the last two.
Bingo. Give that man a prize!!!!!!
MSU does more with less, develops more with less or pics better recruits. Any way you slice it, coaching is the culprit. Not really complicated. I remember when Tressel and Heacock used that same formula to turn a lot of 3 and 4 stars into a top notch Defense.
Or, it could be that he had better defensive coaching........
First time in school history that OSU lost while scoring 35 points in a game.
So when we want to acclaim Urbz recruiting, we say he has five 5 stars in two years, but when we want to make excuses for him we say just wait until he gets his players into the system. Which one is it, cause it can't be both? Surely we are not blaming Tressel for this Defense, because he sure as hell never fielded a defense like this.
The problem with the "we don't have the right players" train of thought is that the entire team is full of 4 and 5 star players, yet the Defense got burnt in every way imaginable. When you recruit some of the best talent in the country and your players not only fail, but fail to improve, you are either coaching them poorly, picking the wrong players, or both. To me, the failure comes down to coaching. If certain players can't catch on, its the next man up. If the next man can't catch on, you have to start looking at yourself. While schemed can certainly be complicated, this issue seems fairly simple. Coaching and scheming. Neither have improved all season. Neither was good last year.
Not trying to be argumentative here, but when I see DB's who never ever ever turn their head and look for the ball, I look directly at the staff and ask WTF.
This loss came as a surprise to no one outside of delusional Bengals fans.
Wow, what a great article. I truly do congratulate you for being fair to the players, coaches, and fans. Well done. More writing like this please.
Anyone who attacks a college kid who plays for their own team is not only a coward but also an idiot. There is no logical way to blame any single player for this loss. I do acknowledge that our defense has big problems. I have ZERO doubt that UFM will address those problems this off season. It is vitally important to remember that idiot's like those who used twitter to attack amateur student athletes represent a miniscule sampling of any fanbase. Sorry ladies and gentlemen, but even technology just cant fix stupid.