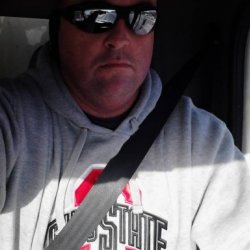 KingsRite
---
Member since 30 July 2013 | Blog
Helmet Stickers: 4,862 | Leaderboard
Voting Record: 683 / 30
Favorites
NFL TEAM: Chicago Bears
NHL TEAM: Columbus Blue Jackets
NBA TEAM: Cleveland Cavs
MLB TEAM: Cleveland Indians
Recent Activity
The sad thing is I've always loved the taste of BKs hamburgers and fries. Anymore their food is subpar, usually cold and way too expensive. I now prefer Rallys over them.
They are officially garbage now that Villanova lost.
This kid has a great attitude.
Best: Culvers, Canes, Jersey Mikes
Worst: McDonalds, Burger King, White Castles (I used to be able to eat there but now it makes me absolutely miserable for hours. Talk about GAS...)
There are many other places that I like but don't consider them on either side of the spectrum.
Hitting the river for the first of hopefully many smallmouth bass fishing trips this year.
I had dial-up until about 2009. Not many options out in the farm country.
Funny thing is 90% of those who do this wouldn't do it to your face. Real easy to be a tough guy in a car/semi and then drive away.
I get told I'm #1 just about every week on the highway. I just give them a round of applause, laugh and think how ignorant.
What a game! This team is starting to look like a Championship caliber team. Very impressed with the trades they have made and how this team is starting to gel.
I've been watching for 3 seasons now. Enjoy the show.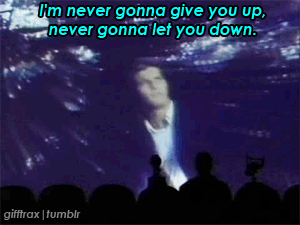 I stopped going to the Premium Lounge Bowling Alley because of too much showboating. I mean come on...Is that really necessary?
I've never understood why a TTUN fan would want to be a member of this site. Not that someone couldn't but why would they want to? Except to...
William Hung back there cheering on the Bucks as well. ;)
Hoping the 2016 class ends up being absolutely sick. #Elite16
I prefer Diamond Dave as well.
Report: Miller mending, WILL ATTEMPT to play QB. I'm not counting chickens before they hatch after last season.
I prefer Andi Deris era Helloween over Michael Kiske.
I'm a huge "Ripper" fan but I agree that Rob is the best for Judas Priest.