KingKosar
Member since 12 March 2013 | Blog
Favorites
COLLEGE FOOTBALL PLAYER: Eddie George
COLLEGE BASKETBALL PLAYER: Greg Oden
NFL TEAM: Cleveland Browns
NHL TEAM: Who Cares?
NBA TEAM: Cleveland Cavaliers
MLB TEAM: Cleveland Indians
SOCCER TEAM: Portland Timbers
Recent Activity
I didn't realize you knew OSUSteve.
/s
Not as long as Nike is still funding that program.
Thanks for the linking me to this thread in my post, Barf. You're awesome.
Ohio State just tweeted the new nickname for the '18 class. Me likey:
Supreme [suh-PREEM]:

(adj.) of highest quality, degree, character & importance.

The '18 class defined.#Supreme18 pic.twitter.com/gvWMyx2Djw

— Ohio State Football (@OhioStateFB) September 1, 2016
​
Another recent tweet from Birm:
Probably gonna be a good day today if you're a Buckeyes fan.

— Jeremy Birmingham (@Birm) August 22, 2016
​
Not unexpectedly, the tweet was deleted.
Paul! Are you listenin' to me?!?!
Oh, we had a remote control when I was growing up. It was me, too.
REMEMBER, REMEMBER THE FIFTH OF OCTOBER. I often contend 1986 was the best year in which to be born. (Okay, maybe 1992.)
I disagree. I contend that 1979 was the best year. Smashing Pumpkins even wrote a song about it.
FWIW, Kyrie helped him up after the play. Even he didn't think anything of it.
In all honesty, it looks a million times worse in slow motion.
Just beat me to it SKK! :)
Uh, unless my memory is wrong, MJ had 6 finals MVPs.
Thank you for all you've done for us fellow 11-Dubers. You will surely be missed!
This seems appropriate.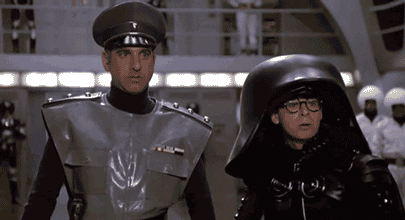 LMAO. Well played, 3M, well played.
I think Bill and Ted sum up my reaction to your post (no offense):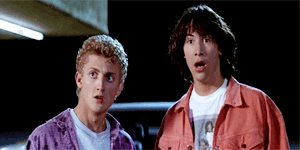 Wow. I got chills watching that. I can't imagine the feeling, as a player, to get that phone call. It's a culmination of lifelong work to get to that point that so many people only dream about. Congrats, Taylor!
Thanks, Marvorama!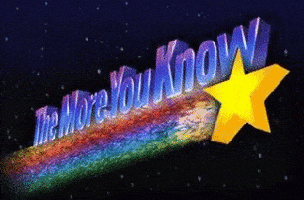 I feel old asking this, but can anyone tell me what "RTR" stands for?
I've worked in a few hotels, PD. Aside from going online - which will get you rates better than anyone at the hotel can - the biggest trick is understanding room availability. If there are a lot of rooms available, asking for the "Best Available Rate" can get you a better rate than AAA/AARP, which is only 10% off the Rack Rate. (FYI, Rack Rate is the regular, undiscounted rate.)
Also, if you know the area is going to be busy when you are travelling, check prices well in advance at multiple hotels. That way you might be able to benefit if one of the hotels is slow to up their prices in anticipation for the high demand.