KingKosar
Member since 12 March 2013 | Blog
Favorites
COLLEGE FOOTBALL PLAYER: Eddie George
COLLEGE BASKETBALL PLAYER: Greg Oden
NFL TEAM: Cleveland Browns
NHL TEAM: Who Cares?
NBA TEAM: Cleveland Cavaliers
MLB TEAM: Cleveland Indians
SOCCER TEAM: Portland Timbers
Recent Activity
This seems appropriate.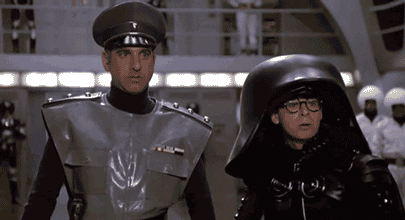 LMAO. Well played, 3M, well played.
I think Bill and Ted sum up my reaction to your post (no offense):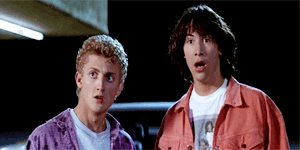 Wow. I got chills watching that. I can't imagine the feeling, as a player, to get that phone call. It's a culmination of lifelong work to get to that point that so many people only dream about. Congrats, Taylor!
Thanks, Marvorama!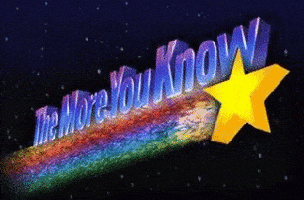 I feel old asking this, but can anyone tell me what "RTR" stands for?
I've worked in a few hotels, PD. Aside from going online - which will get you rates better than anyone at the hotel can - the biggest trick is understanding room availability. If there are a lot of rooms available, asking for the "Best Available Rate" can get you a better rate than AAA/AARP, which is only 10% off the Rack Rate. (FYI, Rack Rate is the regular, undiscounted rate.)
Also, if you know the area is going to be busy when you are travelling, check prices well in advance at multiple hotels. That way you might be able to benefit if one of the hotels is slow to up their prices in anticipation for the high demand.
TL:DR CR
Too Long, Couldn't Read
??? Says you?
EDIT: NVM, you went back and embedded the tweet.
intensive purposes,
I think you mean for all "intents and purposes." Unless the purposes are actually intensive...haha
Spot on Bucknutz
Per Twitter:
Indians' five new veteran hitters (Davis, Napoli, Byrd, Uribe, Cowgill) went 1-for-15 with 12 Ks today.

— Zack Meisel (@ZackMeisel) April 5, 2016
​
Not to be too technical, but a "proof of concept" would be actually applying it to the field and showing that is successful. Until they actually do it in real life, there is not "proof of concept." This is simply showing what the "concept" would be.
The LOI binds the student-athlete to the school, but not the school to the student-athlete. The Financial Aid agreement binds the school to the student-athlete but not the student-athlete to the school.
Good call, Phickell. Not to mention the multiple Favre jerseys in the crowd, too.
Nice Adam Sandler reference! I didn't see that coming.
Isn't Stanford the "Harvard of the West"?
Huge Timbers fan here, but loved that goal by the Crew. Wow...Just wow.
I'm inclined to believe you.
Here's another one for you guys. In case anyone forgot about this, here's a video discussing the synchronicity of DSotM and The Wizard of Oz.
Here's a great interview with Clare Torry from 1973 discussing her role in co-writing "The Great Gig in the Sky."
Like many on here probably, this is one of my favorite albums of all-time. Moreso than The Wall, this album really got me interested in Pink Floyd's music.
I use Chrome, and while they fixed the "Loading Comments" issue, I still get an error message when I try to upvote comments.
I hear you, Bucknut. To me though, it's about a university getting as much information on a potential athlete as possible to make an informed decision.
With the recruiting budget that Ohio State has, I'm not sure how much more information they would glean from a background check that they didn't already know. Then again, a smaller university might not have the manpower to be able to dig into a potential recruit's background to uncover past issues.