KINGBUCKEYE419
---
Member since 10 June 2014 | Blog
Recent Activity
I think Cam is a player you have to get if you can. Same with Dobbins. But other than the other top five or so highly rated running backs in the country, there are no must gets based on ratings and projection and so we'd just take one.
Ohio State is producing some amazing talent this year. So many players getting first round grades.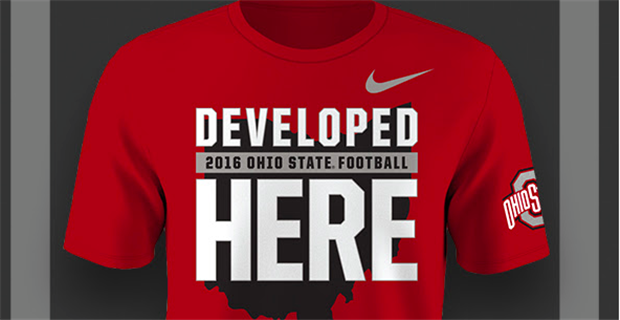 Well if you're right I stand corrected. Looked at the box score and seen the same names scoring TD's in the first half scoring in the 3rd and 4th quarter and assumed they left their starters in.
We pulled our starters to let the young guys get some PT, they left theirs in for whatever reason. Anyway, Rutgers has to get better, I'm sure Ash will get them there.
1. Crimson
2. Buckeyes
3. Clemson
4. TTUN
5. Washinton
6. Louisville
7. A&M
8. Canes
9. Wisconsin
10. Nebraska
Assuming Miami wins
He was on offense it's his job to score and it's the other team's job to stop them. A lot of *ichigan fans thought we ran the score up on them last year. Style points matter.
Looked clean to me but whatever. W
West Canaan High School
If LSU doesn't keep Ed Orgeron as their Head Coach they are Idiots, well yeah unless they can get Herman. If I'm Herman I go to USC.
How is FSU a top 25 team?
I think this thread is only about 1 game.
Ohio State has a great secondary and has consistently played mobile QB's will. Especially spread teams (see Oregon). My guess, Ohio State wins. Can't compare Clemson to the Buckeyes but, I am curious how well Lousiville plays against Clemson this weekend. It would be a good gauge for how they match up with CFB's top teams.