KINGBUCKEYE419
---
Member since 10 June 2014 | Blog
Helmet Stickers: 792 | Leaderboard
Recent Activity
You guys are doing Buckeye nation proud! Salute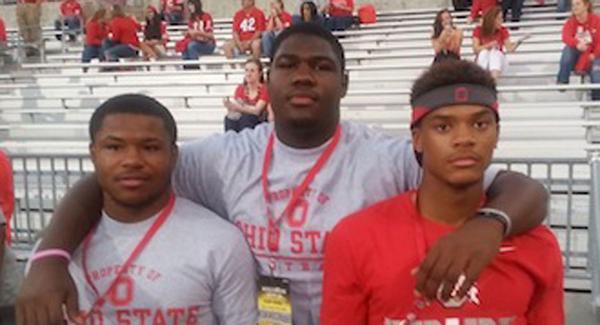 Man I really wanted him to be a Buckeye.
Parris Campbell's my pick another speed guy who can stretch the field.
I'd really like to see MSU beat Baylor so we can end the debate.
Their tight end is pretty good.
Lane Kiffin vs. Coach Meyer and Nick Saban vs. Coach Meyer. Two for one. This game has mad storylines.
Not to mention that Wisky beat that same good Minnesota team just last week.
I agree with all of this OSU has a better case to get in than any of the other two teams but if not OSU it has to be Baylor how a team (Baylor) with the same record as another team (TCU) does't get in after beating that team in a head to head match makes no sense to me.
He tricked me last night at the beginning of the show by saying they all agree on the top 4 teams I thought he had finally come around. Turns out it was a hoax. His cases are so absurd it has to be fake or he's just super bitter that the Buckeyes destroyed the Pitt Panthers back when he played. Even if OSU gets in and wins it all I think he'll just say they weren't supposed to be there so it shouldn't count.
I just love how no one ever brings up that Indiana beat the SEC west champs but they're quick to call the B10 weak.
LSU barely squeaked by Wisky. Crimson fought tooth and nail to beat LSU. But suddenly Wisky is not a good team.
He's a scholarship player who didn't come to play school. What did you expect
For real OSU has got made QB depth.