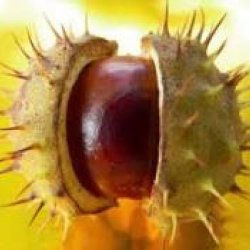 Killer nuts
---
Member since 30 November 2012 | Blog
Helmet Stickers: 4,847 | Leaderboard
Favorites
SPORTS MOMENT: Beating M*chigan in the 1 vs 2 game
COLLEGE FOOTBALL PLAYER: Ted Ginn
COLLEGE BASKETBALL PLAYER: Aaron Craft
NFL TEAM: Giants
NBA TEAM: Knicks
MLB TEAM: Yankees
Recent Activity
Interesting link breaking down Lewan, more damning evidence for Al Borges
Good analysis and great examples of nice pass coverage, I hope we can put a whole season of good pass coverage together. Keep em coming
Not a palindrome but kind of hilarious when read backward: dog food lid
Have you seen Tyquan lately? The guy is huge and listed at 6' 3" 260... I'd leave him at defensive end for sure. Also, while I totally understand your point about the team being loaded with athletes, I don't think Nuernberger is a great example of that, I suspect we'll see him drop a few pounds before his playing days are up.
Good thoughts with plenty of room for debate. I'd say you were a little harsh on the WRs and a little generous to the O line
Tyquan Lewis was a beast at linebacker for Team Gray
Isn't Tyquan a defensive end?
Did you just hit us with a triple negative?
I'd like to see a healthy James Clark compete
How did we allow a Friday to go by without any more gifs?!
It's been a great run and we'll miss your contributions, go Bucks, enjoy some family time
Michigan is watching... Mediocre football
I also like how almost a million dollars of OSU's is staying in Ohio. That's paying it forward.
With over 800 k going to both Cincy and kent state there's well over a million bucks staying in Ohio courtesy of the Bucks
My attention span refused to let me read this
Both are pretty well challenged shots too
How do you see the linebacker class shaping up?
You forgot to mention that Cooper got guys like Eddie George, Orlando Pace, Shawn Springs, David Boston, Terry Glenn, etc
and Thad got Greg Oden, Mike Conley, Evan Turner, Jared Sullinger, Jon Diebler, Aaron Craft, etc.
Unfortunately you can't get em all regardless of where they're from but as fans we can enjoy the ones we've got
You'll be a much happier person if you also never forget all the great plays he made
It blows my mind that the NCAA hasn't acted on any of the UNC academic fraud allegations to this point. Of all things for the NCAA to be holier-than-thou on I would expect it to be academics and preserving the notion of the "student athlete"
You have to remember that this past year's senior class of Craft and Lenzelle was originally 6 guys, not 2. All these available scholarships we have now weren't around a couple years while we were recruiting for Della Valle's class
Worry not, friend. You're not the first one to get beat to the punch by Birm, and you won't be the last