Killer nuts
---
Member since 30 November 2012 | Blog
Helmet Stickers: 9,771 | Leaderboard
Voting Record: 827 / 227
Favorites
SPORTS MOMENT: Beating M*chigan in the 1 vs 2 game
COLLEGE FOOTBALL PLAYER: Ted Ginn
COLLEGE BASKETBALL PLAYER: Aaron Craft
NFL TEAM: Giants
NBA TEAM: Knicks
MLB TEAM: Yankees
Recent Activity
Aren't we ruining his UV to HS ratio by up voting him right now?
Makes me wonder who has dished out the most down votes
Game can't get here soon enough
I'm at a modest 78%... I'll work on it, sometimes the trolls just draw my attention more than the funny gifs
Fascinating how now that the voting record is visible there has not been a single down vote on this thread but it is laden in up votes. Looks like the concept is working
Before the season started Fickell said we may see improvement in this year's defense by the principle of addition by subtraction referring to how we may actually be better by losing Shazier (and roby) despite them both being first round talents.
He subsequently got ripped apart in the comments section of the article about it. Looks like maybe Luke knew what he was talking about afterall
I hyperlinked the article, here's an additional link so you can go back and see if you're amongst the guilty party commenting about how dumb of a suggestion he was making: http://www.elevenwarriors.com/ohio-state-football/2014/08/38402/ryan-shazier-the-crutch-for-ohio-states-defense
I'm holding out hope that D'Angelo decides to stick around one more year
There were parts of that game where it looked like even Michigan might be able to beat NC A&T. Probably not though
It's pretty cool that Danny Clark is helping us recruit even though he won't join the team for 3 years
I love the support and cohesion of this class
If Urban wants him, so do I. Like Birm always tells us, there are no panic offers from this staff. They'd rather bag a scholarship than take a guy that's not good enough, that's all we need to know about this guy
Boom
Congrats to him, I'm glad he's sticking around through the playoff. I appreciate his service to the University, let's pour one out for our homie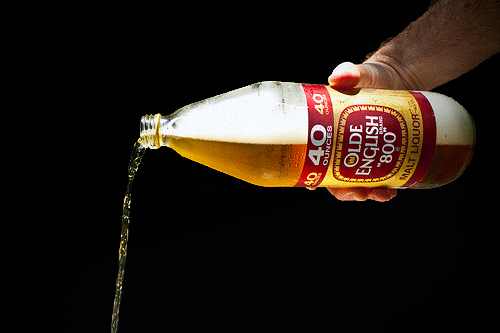 You're right, developmental disability is definitely an appropriate and much utilized term in the field
And to be clear, I'm not using the word progressive to denote any political leanings (unlike the gentleman above) but rather to imply that I favor societal improvement and reform
As a medical professional I can tell you the term is outdated and is being replaced by the more appropriate "intellectual disability"
As a "progressive" member of society I can tell you the term is derogatory and offensive including, I'm sure, to many readers on this site and members of the staff
I want to encourage you to try and avoid using the word "retarded" particularly when you are describing something to be foolish or dumb. It's an offensive word in today's society and especially on the forum of a website that holds an annual fundraiser to benefit Down Syndrome Achieves I don't believe it has it's place. Thanks
I'll do my best to remember, presumably after signing day
Excellent news, Brax is a true buckeye
I do wonder if that's legitimately what it boils down to. Obviously we had interest in him at one point
Birm, out of curiosity: if we would reach out to a Wisconsin tight end commit on the heels of a coaching change, why would we not do the same with Chris Clark after Hoke was fired?