kiester
---
South of Cincinnati (ie, Kentucky) (via Cleveland, OH)
Member since 21 June 2013 | Blog
Favorites
SPORTS MOMENT: 2002 National Championship... the pass interference call. (I dont care if it was/is controversial)
Recent Activity
Hope this isnt the only boom of the day.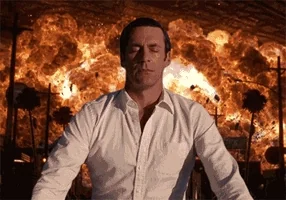 Wow, that is news to me as well. I might have to make the drive to go see it in person.
Hill, Victor, and Mack... looking forward to this crew. I'm really pulling for EGW to find a spot in the rotation and wondering where McCall will get his touches, if he is full time in the H-back position.
Great work keeping track of all of this. Its nice to read in a summary form. It will be interesting to see if the bottom half of the B1G can gain some/any momentum and land a big fish. It will also be fun to watch PSU slide down the recruiting rankings as others, namely tOSU, start landing big fish in greater quantities.
Ever? Or, just in 2017?
This is an issue I think that is being over looked. He wasn't being detained when he decided to bolt, hence he had every right to leave on his own free will whenever he felt like it. Also, the 'resisting arrest' charge seems so bogus to me, what was he being arrested for in the first place (again, he wasn't being detained for suspicion of any crime)?

Still, its not smart to run from the police. And, we'll have to wait and see what the full report says about this incident.
A lot is expected of this group, even though we've only consistently seen what Ward can do. Sheffield coming in in March should help at least bolster depth, and it wouldn't be a surprise to see most of the early-enrollees somewhere on the 2-deep.
No, that was Austin Kendall that said our D was 'basic'. McMillan must have heard about that and took exception.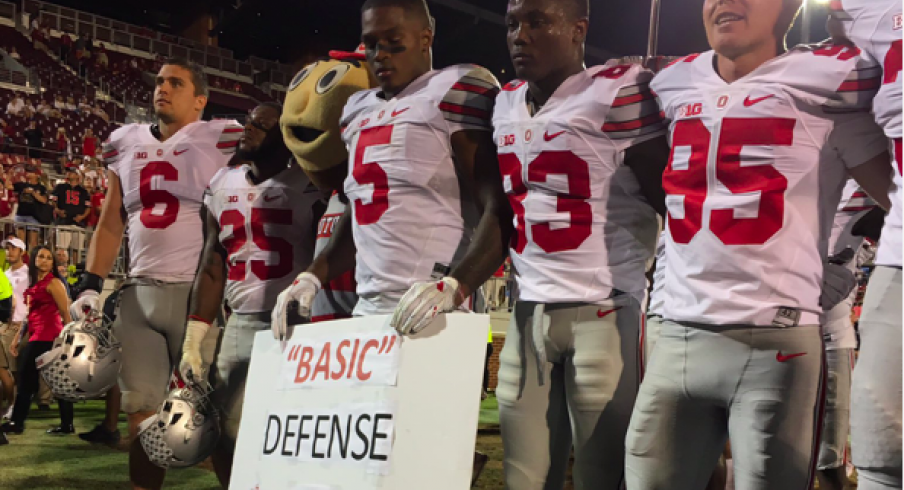 Also, a '4 quarter suspension' sounds like a bigger punishment than a '1 game suspension'. Hopefully he gets both. /s
The resisting arrest charge is going to be challenging for him to escape penalty (even though its kinda bogus because it doesnt sound like he was being detained when he was 'resisting arrest', still, not a good idea to run from the police).
The Ohio class is pretty good this year. I'd really like to see Gill, L'Christian Smith, Gant and maybe Peters and Oats in definately. Scates and Thomas would also be nice. Leonard Taylor, Tyreke Smith, Malik Vann are all interesting prospects too (that werent mentioned here, because not committed to that green team).
If the fighting green D'Antonis have another debacle of a year like 2016, I suspect Scates/Henderson/Gillison will be looking hard for other options.
Welp...... I didn't watch. Maybe thats why they won (?).
I'll admit, I got Smith in my head as a 'favorite player' myself with having no evidence he could even start/etc. Maybe its because he's a Glenville guy. There is a lot of talk of the '17 recruits in the secondary, but I'm still hopeful that the guys that have been in the program for a couple years are going to produce/start, including Smith, over the new freshman (assuming they are indeed better than their freshman counterparts).
K.J. Hill, Victor and Mack are all gonna explode this year, count on it.

Curious, if Erick Smith hadn't had the ACL issue, would he have started over Hooker last year? IIRC, there was plenty of talk possibly the last two off-seasons about him being a potential starter and that the staff really liked him, etc.
Tonight vs Wiscy? I can't watch. sorry!
Likewise. In my head, I've already chalked it up to be a L anyways.
Meh, I'm not sure Saban needs to cheat the way Ole Miss did to get recruits. Unfortunately, Alabama has a stellar program whether we like it or not.
Even Urban thought this team 'peaked' a year early... making me think he anticipated some of the growing pains that we saw (Weber fumbling, Prince not pass protecting, WRs not gaining separation, etc). Fully expect all these guys, Prince included, to further develop and be key players this next year. I also am assuming they are going to be hungrier than ever (combination of a dreadful end to last season plus a host of top-talent in the '17 recruiting class pushing for playing time ASAP).
but why the dump on K-12 teachers
I think that was brought into the conversation because of the assumption they get '3 months off for summers' (they dont; they might get 1 full month off, with little vacation throughout the school year, and supremely underpaid). Its not that they dont work hard, but that people assume profs only work 8 months a year, teaching one or two classes at a time.
Thanks for making this distinction though. My wife teaches is an elementary teacher, and she works a ton of hours during the school year.
Some of the key guys, especially at OL/DL/QB/RB, need rest and I like Meyer's approach. However, guys like Terry McLaurin, Parris Campbell and Johnnie Dixon, as well as Prince, need all the damn reps they can get. If these dudes don't improve, they need to be replaced in the 2-deep and I fully expect a really good battle for spots at WR and second-team OL.
Of all the early enrollees, its hard to pick just one. I would bet the rent that they each lose their black stripe before the end of summer, no problem.
Yeah, sure. Again, tenure prevents wrongful termination (and associated lawsuits). Its no different than the challenges a college/university would face when firing a football coach, it really isnt. As far as this Pino fellow, he hasnt committed a fireable offense (no, I'm not defending this dude, but I see why he has NOT been fired).

I'm not trying to come off as harsh/pissy, but the generalizations made about academic profs (specifically in research positions) are misguided and typically made by people that dont/havent/never will work in academia that have no idea how 'it really works'.
That is a huge misconception that comes from a very narrow view point.
Profs don't work the same schedule as elementary school teachers, ie there is no such thing as 'summer break'. They do other things than just teach a couple classes.
Even with tenure, profs are definitely evaluated for performance and are absolutely fireable.
Profs do generate revenue via grants, patents, etc. Just like athletics, some departments generate more revenue than others (ie, biomedical sciences vs. fine arts) and the salary of many profs is supported by grants, not by the university. Note, tOSU pulled in $157,377,525 in federal funds just from the NIH last year (that is just one funding source). And, UC $62,829,950 (Cincy Children's CCHMC $111,850,379).
Edit: Squirrel beat me to it. But it is still worth noting the distinction that many people feel that profs work the same schedule as elementary teachers (not that they dont work hard) and do no generate revenue for the university.
The same exact circumstances anyone at any other job would be fireable. All tenure does is provide security to the prof that the University must show\prove cause for the termination, be it subordination, incompetence, behavior, or whatever.
The depth of experience is slightly concerning, however the fact that a former 5* recruit named Hilliard is so low on the totem pole is promising (yes, I know, he needs to stay healthy) in addition to a slew of other highly recruited players (ie, Jones).