KevinJ
Member since 27 January 2013 | Blog
Helmet Stickers: 1,058 | Leaderboard
Recent Activity
UM Football last year
UM Football this year
Don't know if they're still open (haven't lived in Columbus since 94) but Rotolo's Pizza in Grandview on 5th was the best pie in Columbus as far as I'm concerned. When I go to visit my Mom in German Village Harvest pizza is pretty good, I used to live down from the Old Mohawk myself so I like to go there to reminisce about the good old days.
If I could UV that more than one time I would, thanks for the laugh.
My anonymous source said the prison may be in Guatamala
Ohes Noes
Kid is also a great receiver when he attended the OSU June summer camp he caught everything he could get his hands on.
I threw ya a couple of UV's
I wanted Ahmad in this class as well as Kennard and Bragg, I think when you look at Ahmad's situation I really believe he wanted to be guaranteed playing time, and we know Thad doesn't roll like that. He would be competing with Diop and Tate for PT. I really wanted Kennard because he can flat out score but getting Grandstaff has soften the blow. I think we are in great hands with Thad hopefully we'll get some of these 2016 studs.
I believe Clark was awarded a medical redshirt, I'd like to see Jalin Marshall get more touches this week.
Somebody please lemme know when "Power of the Unit" boxers are available in the 11W Dry Goods store.
LOL +1
They must not have their sarcasm font readers on.
Well this is interesting, I wonder what Matta said or didn't say that made Ahmad decide to pull the trigger.
Ahmad's father, Ibby, confirmed that Matta did visit Esa yesterday. "Great coach, man and program," Ibby said via text. #buckbk

— Bob Baptist (@BBaptistHoops) September 10, 2014
Yes I saw the (paw), just attempting to add to the threadjack, I forgot to UV the OP the 1st time so +1. I'll do better next time.
Fixed it for you
Let me lend you a hand paw...05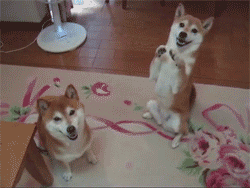 In all seriousness we are very close to formalizing the 11W premium lounge and its qualifications.
Will the announcement come in a gray box?
Another outstanding Situational Ramzy!!!
Cheers
Those Saturday Open Game Threads will help you get to 100 posts if you haven't already...
or start posting Bert GIF's (gets a UV from me every time, all the time)

He has been fighting an injury
I'm telling you that Dude Johnny Ginter doesn't have a whole lot of confidence in this young Ohio State Football team.
You forgot the best quote "Meyer - Just win the damn game!"
Damn it I'm late to the party I was thinking EZE for 93 (like how that rhymes)
Now I'm taking EZE for 103
I've said it before and I'll say it again if these SuperFans Goofballs want to start impressing people they should start to carry a torch like this guy. AKA a real SuperFan