KevinJ
Pensacola
Member since 27 January 2013 | Blog
Recent Activity
Just before shredding
Aggressively trim the fat off the Butt and use your Rub to season just like if you were making regular Pulled Pork, smoke until you get a temp of 160, put it in a pan pour a can of Dr Pepper over the Butt and a 7oz can of Chipotle in Adobe Sauce, lay the Peppers across the top let it cook to 185.
At 185 you can add another can of Dr Pepper if it has cooked off, knock the Peppers off the top of the Butt and add a large chopped Red Onion and 4 Cloves of Crushed garlic, cover the pan with foil for 60 to 90 minutes then remove the foil and cook until tender which will probably be around an IT of 200 give or take.
Before you shred everything together you can discard the Peppers or chop them up and add them back in depending on how much heat you want, I take them out. If it is too soupy after shredding for your liking put it in the oven at 350 and let it cook down for about 30 minutes, makes for great Taco's too. Last one I did didn't need to be cooked down.
For those that like Sriracha more than Chipotle you can use a 7oz can of Sriracha in Adobe sauce instead.
Went fishing today, caught some Grouper and Amberjack, cooked yesterday smoked a Pork Butt with Chipotle in Adobo Sauce (can also use Sriracha in Adobe Sauce) and Dr pepper. First smoked a Fatty for Breakfast to get the day started off right with scrambled eggs and cheese grits.
I started using Turbinado sugar instead of Brown and have never looked back, I leave the salt out of my Pork Rub when mixing up a batch, I use a lot less on ribs then I do a pork butt.
Me thinks Daenerys is getting ready to kick some ass.
Sooner or later Freeze is going to get himself fired it's only a matter of time.
I think you are spot on with Purdue.
Couldn't have happened to a nicer guy
They don't call them Hellfire Missiles for nothing.
I'm glad I can be just as happy sipping on some WT 101 or Bulleit and several others in the under $30 price point as I can AE or Blanton's for example. Yes they are good and if I see a bottle a I may pick one up but I don't go hunting for them well except Makers Mark Cask Strength which is my favorite.
Ramzy Hudson's is selling their Baby Bourbon now in 750ml for $45 at the base package store instead of the 375ml that was about the same price so I picked up a bottle and I must say I really like it.
Situationals are always awesome.
Cheers
Beef Ribs = Yum
If you haven't purchased the GMG yet you might want to take a look at the FireCraft Q450 this is the online store my buddy purchased his Fast Eddy's PG500 from, they just put it on sale, it's all Stainless Steel and American made.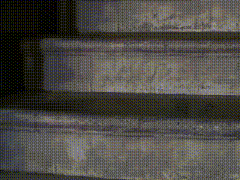 Zach thanks for throwing us MBB junkies a bone, I know we are a minority but it is much appreciated, you're doing great work and taking MBB recruiting info to the next level.
Since you don't want to use CL, if you have any BBQ restaurants in your area that burn wood to make their Q they could possibly give you a lead on a source, you can also contact tree cutting services, they sell wood too. If you know anybody that has an Offset in you area and lastly contact the guy who made the pit he may have another customer in your area that could give you a lead on a good wood source.
Charcoal's good to start your coal bed but after that you'll have to feed the beast wood, charcoal just doesn't provide the BTU's that wood does, you might be able to do it but you'll be burning through bags like nothing.
If you haven't already, you need to find a good source for wood, oak, hickory or fruitwoods are good, down here we have pretty good access to pecan. If you've never used an offset before here's a pretty good tutorial on how to get your fire started
Thanks for the feed back, I've got a friend that just bought a Fast Eddies Cook Shack PG500, it has a direct grill zone and indirect cook zone, told me he made the best steak he's ever had, I'll be able to check it out in a few weeks. If I like it I may just get one late fall, I have an addition to build and were redoing the patio that will come first.
For seasoning just get some generic Pam and spray the hell out of the inside and the grates top and bottom fire it up, people I know that cook on offsets just use 4 oven thermometers 2 on the top grate and 2 on the bottom and a Maverick ET-732 or 733. A reverse flow is pretty good about giving you even temps across the grate placing a couple of oven therms will give you an idea of what your great temps are and the differences between right and left top and bottom.
Cleanup - scrape off your grates a good friend of mine just uses a putty knife, drain your grease while the pit is still warm, I can't see it but I assume there will be a ball valve underneath the cook chamber stick a bucket under it and open it up and make sure you clean out the firebox after each cook this will help prevent the firebox from rusting out. I'm sure the person you are buying it from will give you the 411 also if you've never used a stick burner before make sure you ask a lot of questions about starting your fire and fire management.
Congrats on the new pit, hopefully you'll post a few picks of her loaded up.
Guru won't work on that rig, it's a stick burner and needs to be fed splits.
Welcome back Big Man.
Trevor will be a very important piece if OSU is going to improve on last years results and hopefully the team will make some noise in the B1G this upcoming season.
There is something to be said for a high Basketball IQ.
Elvis
Jimi Hendrix
Pink Floyd
Led Zeppelin
I can only think of his brother and creepy brother in law.
Hoping Funderburk can play and contribute at the 4.