KevinJ
Pensacola
Member since 27 January 2013 | Blog
Recent Activity
I actually think I heard some crowd noise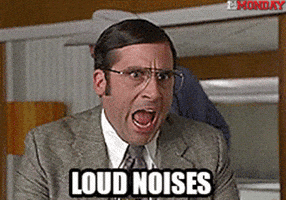 As I used to tell my young troops back in the day, without discipline you have disorder.
Welcome to Buckeye Nation Mr Garrett. #Boom!
Like MajBucksFan suggested if you are eligible to do business with USAA contact them.
They'll need more than just Lyle, two other players need to step up and play with some consistency. It just seems like they get one guy trying to carry the team every game and against bad teams they can get away with it, but they aren't going to beat the upper tier teams in the B1G playing the way this team plays. I keep hoping the light comes on for them, I think the talent is there, but they're running out of time.
5 regular season wins and a B1G tourney win would probably do it but I don't see that happening.
Nothing.
I'm waiting for Sweetest Day
Since it was brought up by Tim, if Matta is worried about Loving's attitude if he's benched than that's a huge problem, if he checks out for being benched then he is a cancer in the locker room. Basketball is a team game if you don't like sitting on the bench play better basketball, they watch film, they know. The Bucks still had a chance to win the game, Loving dribbles into traffic loses the ball, and at the other end the player he's suppose to be guarding drills a bucket, game over.
I like the Outer Banks a lot never lived there but I try to get up there every year for a surf trip, Fernendina Beach is just south of St Simons/Sea Island. My ex had family that lived on Sea Island that part of the Georgia coastline is beautiful and Savannah is a cool city to visit.
Never lived in Ft Myers but I lived just north of there in Sarasota great for golf but I'd say the roads for riding leave a lot to be desired in that part of FL, I live in the Pan Handle now and like this area better. I used to live in Fernandina Beach/Amelia Island which is right on the Florida, Georgia state line, lots of great roads to ride in Georgia and Fernandina Beach is a nice laid back beach town.
I miss the 2010-2011 season that team was such a joy to watch.
He's suppose to develope a leader that can run this team on the court be it through mentorship, tough love whatever it takes.
I understand that can take time but somebody should be stepping forward by now.
Leadership starts at the top and it starts with Thad Matta.
He's a project right now, I like his attitude but he is so raw on both sides of the court.
I've never been a Thad bashed but leadership starts with the HC.