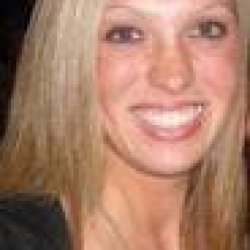 kellis203
---
Nashville, TN (via Columbus, Ohio but grew up in Dayton)
Member since 11 November 2012 | Blog
Helmet Stickers: 35 | Leaderboard
Graduated from Ohio State in 2007, spent four years working as a personal trainer, and am now in my first year at Tennessee State pursuing my doctorate of physical therapy degree. College football and basketball fanatic. Besides Ohio State, obvs, my favorite college football team is Notre Dame (I know, shame, but my old roommate sucked me in, he was a reasonable fan) and my favorite college basketball team is North Carolina (grew up in the 90s loving Carter, Jamison, Ed Cota, the Michigan timeout fail, and I hated Duke so... it stuck!).
Favorites
SPORTS MOMENT: I haven't been to many live events but definitely the 2006 Ohio State - Michigan game... I can't remember a time I was more excited about a football game.

COLLEGE FOOTBALL PLAYER: Currently? Joey Bosa..but can I also slot Aaron Craft here, too? No doubt in my mind he'd be an AA s
COLLEGE BASKETBALL PLAYER: Ed Cota from back in the day UNC ... and Aaron Craft *swoon*
NFL TEAM: grew up with the Bengals and Cowboys
NHL TEAM: none
NBA TEAM: Dallas Mavericks
MLB TEAM: Reds
SOCCER TEAM: USWNT - Rapinoe!
Recent Activity
Two semesters down, seven to go! Thanks for the encouragement!
Great road win for the Bucks..thoughts:
-Craft, Ross, and Smith Jr. were great. Bring these games every time and Buckeyes will be tough.
-Loved Scott looking confident when taking shots... pull-up j on the wing was smooth. Hoping that becomes a consistent thing for him.
-Matta going with Loving for much of the first half and a good portion of the second half is telling in my opinion of his confidence in Loving's game. And he showed much better poise on the road at Purdue than he did in MSG. Excited to watch him as the season goes along.
-Amir actually displayed good hands today in the few minutes he was on the court.
-Sam Thompson, ahhh, I feel for him, going through shooting slumps can be confidence killers - he's in such a bad slump he can't even finish his dunks! *oof*
-Road win in the B1G... I'll take it!
It's clear he is trying to improve all facets of his game and he's done well at times. That pass to Q in the lane for the easy bucket against LBSU was a great example of him being able to see the floor instead of only the rim... once he taps into that skill set consistently, this team will take another step.. but I really wish he would lay off all the extra dramas he displays - holding his shot pose for too long even on misses instead of hustling back, flailing his arms around if a shot doesn't go in or some of the other excessive body movements he tends to express within the games pauses. He's up, he's down, and he shows every bit of it. I tend to prefer a player that can handle everything that happens within the course of the game as evenly keeled as possible. But that's just what you get with DT. Hell of a player, though, when everything is clicking! Hoping for continued maturation of his overall game throughout the season.
Pretty solid win - but I am a little disappointed with Amir Williams' timid play at times. There wer several times I noticed he would have easily snagged a few more boards if he had just jumped off the floor instead of waving his arms over his head hoping the ball came to him.. he has such great potential, time for him to get a little nasty inside and give us an inside presence!
Any chance the game will still be streamed from this site later in the evening? I won't be able to check the live stream !