KB3RG
Perrysburg, OH
Member since 25 January 2014 | Blog
Helmet Stickers: 1,039 | Leaderboard
Voting Record: 327 / 44
Favorites
COLLEGE FOOTBALL PLAYER: Eddie George
NFL TEAM: Detroit Lions
MLB TEAM: Detroit Tigers
SOCCER TEAM: Liverpool and Columbus Crew
Recent Activity
Mike Weber changed his bio from twitter. Not sure what it was but it now is:

DETROIT - All- American Running Back #BuckeyeNation. Just tot the the rock
a preferred walk on offer
What happened on the Josh Sweat visit?
Any details on the secret OV from Prince?
Do you see Berry as a TE or DE?
Will having Brandon Bowen help in getting Porter Gustin?
Get: Arnette, Hill
Miss out: Prince, Gustin, Beckner
Lose: Davis
Keep: Weber and Gibson
Washington not being in the top 15 almost sounds crazy to me
Here are is his senior highlights
The Count of Monte Cristo
Vanilla Sky
The new spiderman/ X men movies
Also in the de-commit news, former Buckeye commit Josh Moore de-committed from Kansas yesterday.
A guy on the Bucknuts site posted this link from JH about recruiting from 2007 a week away from his first game at Stanford. Interesting read. Here is a small portion:
http://www.mercurynews.com/ci_6533498
The latest controversy started when Harbaugh, who was hired from the University of San Diego in December, told the San Francisco Examiner in May that Michigan lowers its admissions standards for football players and advises them to take easy classes.
"I would use myself as an example. I came in there, wanted to be a history major, and I was told early on in my freshman year that I shouldn't be, that it takes too much time, too much reading, that I shouldn't be a history major and play football."
Lions need 5. Lose Suh. Cluster of TE that didn't do much last season. DT and OL will be needs and so could RB. Bush played well when healthy but that wasn't much
I compiled this list of visitors for this weekend:
2015 Visitors
Mike Weber RB (Buckeye) ,KJ Hill WR , Venzell Boulware OL(Tennessee), Justin Hilliard LB(Buckeye) , DaVon Hamilton DT(Kentucky) , Terry Beckner Jr DT , Joshua Alabi DE/OG(Buckeye), Kareem Orr DB , Eric Glover Williams DB(Buckeye)
2016 Visitors
Kareem Walker RB(Buckeye) , Jonathan Cooper DE(Buckeye) , Austin Mack WR , Donnie Corley WR/CB , Tony Butler Ath, Demario McCall RB, Michael Jordan OL , Thiyo Lukusa OL , Michael Onwenu OL , Liam Eichenberg OL , Terrell Hall DL , Auston Robertson DL , Khalid Kareem DL , Joe Bachie LB , Tuf Borland LB , Brendan Ferns LB
2017 Visitors
Danny Clark QB(Buckeye) , Donovan Peoples-Jones WR , Josh Myers OL , Marcus Williamson DB
him and Nigel Warrior of 2016 class.
I am very curious about Waiboko. Would be great to land him but appears there are 2 spots left in this class. KJ Hill appears to be in this class and leaves the another spot for Beckner Jr, Wariboko, Gustin, Boulware, Kareem Orr.
Where was the autographed gear from Todd Gurley? I couldn't find it on there
my first thought from seeing that picture...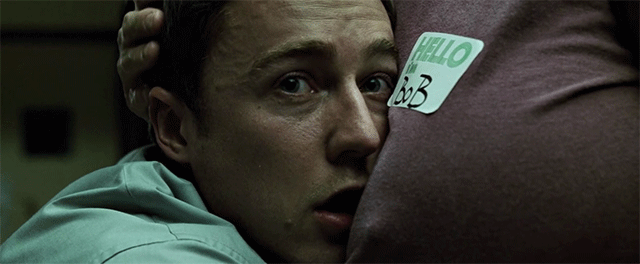 You'll never walk alone! Big reds fan
The Deflatriots win over the Colts even with approved weight of football would have nothing to do with how bad the Colts were dominated. They were caught cheating before with spygate, who knows what else they are doing and have not been caught.
Enjoy the fine and loss of picks.
I can barely focus at work. Not sure if its related to the game or not though...
doubtful as this was the last update from 247. Besides those players did not go to many(if any) camps for the experts to scout/evaluate the recruits. All that matters is Urban recruited them, liked what they saw and hope for the best
here is the link for 247 sports ranking(non composite)
Per Bill K on the Buckeye Morning 5, he indicated that Gustin will be making his OV to OSU on 01/30/2015
I found it most interesting that the line up of both guards when using the counter trap play. The guards would line up slightly behind the normal set up on the line and would pull back up and run a pull. Mullen, Chris S and Nard were awesome to listen to