kareemabduljacobb
---
Member since 21 February 2012 | Blog
Favorites
NFL TEAM: Cowboys
NBA TEAM: Cavs (LBJ fan)
MLB TEAM: Giants
Recent Activity
Mozy to the Lakers.
Whiteside staying in South Beach.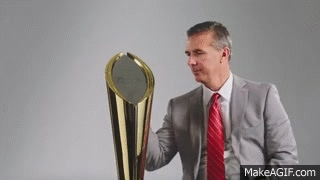 Fuck yes!! Been wanting to comment on the finals threads the whole time but didn't want to jinx anything. Champions !! King James baby. So happy for him and the state of Ohio. Definitely a long time waiting. Let's get another !!!
Romo def top 10.
Basically owns every Cowboy passing record.
top 4 of active QBs in 4th qt comeback wins and game winning drives.
Even though everyone thinks he chokes -- he has the highest 4th Quarter QBR out of active QBs and top 3 all time. And overall he's got the 3rd highest career QBR ever only trailing Rodgers and R. Wilson.
It's been a rumor now for most of the season that DD wants to play back home for the Lakers.
Too bad your Lakers will probably give him one.
Defense only does so much if you don't have guys who can score. See the Cavs teams during LBJs first stint. Always one of the top defensive teams, come playoff time nobody can score besides LeBron except Gibson one game/ partial series which is why they never won. Well, that and all those teams were full of scrubs every year.
Frye gonna be the X factor in the finals, providing more size and scoring off the bench.
Come playoff time or World Series I'm taking my boy MadBum!!
LSU has a good chance at tying the 1st round pick mark of 6.
The Xavier game that year/tourney as well!
Oh and the '97 Rose Bowl. Plummer led ASU to a score to put them up 17-14 with 1:40ish left and the Bucks looked all but done and drove down the field and scored on a TD pass from Germaine to Boston with less than 20 secs left gave the Bucks the win and likely denied ASU a National Championship.
The Game in '06 gotta be up there.
Comeback and dominating most of the game minus the TOs vs Bama in the Sugar Bowl.
Of course, the win over the U for the title when many weren't giving the undefeated Bucks a chance against a loaded Hurricane team (although if you look at Ohio States Roster 2-deep then they had a good 20-30 players drafted at some point).
LeBron with his 6th straight finals appearance coming. Probably the same for the next 2-3 years too unless an already good team in the East lands Durant and another star.
Mr. Reese reffing tonight.
Forgot Rod Smith was with my Boys. Now with drafting his bro Jaylon, hopefully we'll soon be seeing both Smith brothers dominate on the gridiron.
Everyone that's already been said plus Beanie.
Being an UDFA gives the player the option to pick and choose which team he wants to go to as long as they're willing to bring him in so that's a bonus. But I think with most players, they grow up dreaming about hearing their names called during the NFL draft so I could imagine most players, although happy to get a chance one way or another would rather hear their name called no matter what round.
I don't know they're pretty loaded.
Fournette of course.
Former tOSU targers: Jamal Adams should be one of, if not the top S drafted. (1st rd) T Ethan Pocic will be a top 3-4 T drafted which will put him in the 1st.
CB Tre'Davious White continues the tradition of good LSU CBs. Was projected to be a 2nd rounder in this years draft if he didn't decide to return --> now is projected by many to be a 1st rounder in the '17 draft.
DE/OLB - Lewis Neal is a beast and will be 1st rounder. See White above, he decided to come back and was projected to be to be on of the top 5-6 DEs taken, which would've put him in the 2nd round range so with another dominant year next season he'll be a lock for 1st round.
WR Malachi Dupre, was rated as one of the best WRs coming out of HS and has a decently productive couple of years at LSU given their QB situation. Right now he's projected by Walter Camp to be a 1st rounder and go to my Cowboys... I won't say no to an LSU WR in the pros. I feel like he needs to get stronger but he has all the talent to be a 1st rounder.
And the last player Walter Camp had going 1st round was DT Davon Godchaux. I don't really know much about him. But 6'4 close to 300 pounds... had a pretty good Soph. season with 6 sacks and 9 TFL. If he builds on that, I can see him being one of the top DTs taken with that production and his size. LSU always has good DL players so NFL teams won't hesitate going after them early.
So who knows, I can certainly see it.. but it's still a long ways from next years draft, who knows what the draft order will be and what teams needs will be. But, LSU is going to be loaded regardless.
Charlie over at Walter Camp has 7 LSU Tigers in his 1st round mock too, just different orders. I don't like his because he has the Cowboys selecting QB Brad Kaaya... no thanks. For you browns fans, both mocks had them with the 1st pick -- The original mock has them taking QB Watson #1. Charlie see's them taking DE Myles Garrett
Speaking of a team full of young talent (this past year) LSU. Walter Camps way too early '17 Mock Draft has 7 Tigers going in the 1st round which would of course be a record. If they get good production from Harris at the QB position they'll be scary good next year.
That's about to change though. They were young last year and are stocked full of young talent.
JK as B1Gspeed posted looks like that was premature.