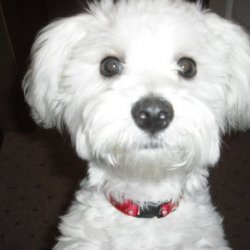 Jugdish
---
Member since 25 July 2011 | Blog
Favorites
SPORTS MOMENT: The 2012 Buckeyes going undefeated in Urban's first year. And the seniors who stayed to finish their careers at the OSU. The COTY goes to Urb... what the hell did you say?
COLLEGE FOOTBALL PLAYER: Archie
COLLEGE BASKETBALL PLAYER: Hopson, Jackson, and Craft
NFL TEAM: None
NHL TEAM: None
NBA TEAM: None
MLB TEAM: None
SOCCER TEAM: None
Recent Activity
This offensive line sucked big time especially Prince.
I think there was a little more to the story but I can't remember exactly how it went down. Dorian Bell, who is Ejuan's cousin, was playing for OSU. I think Ejuan wanted to play on the same team as Dorian. Dorian quit the team and transferred. Ejuan then decommitted from OSU.
I am glad Ejuan had a good career. It could have been even better if he remained a Buckeye.
I cannot believe there are two better OTs than Carman for 2018 or any year. He is dominant beyond compare.
Here in Southern Ohio, when we hike or take a walk in the woods we look for deer trails. Once you walk on a deer trail you will understand how intelligent these creatures are. You will exert the least amount of effort while walking deer trails or cow paths.
Of course not! What has he done lately?
I am surprised by how good Nick really is. There was some talk that he was better than Joey at this time, but I couldn't believe it until I saw him in action. Can you imagine a poor HS player having to face him in a game last year? That was totally unfair.
I want all Buckeye fans to be sure to drink responsibly to finish your beer. Did you know there are sober people in India?
I didn't think Bye was that good this year. But a 0-0 game with Bye naturally means you move up.
Just a word of warning to 11W fans going to the game. My wife and I went to Wisconsin a few years ago and she got locked up. She ate all that cheese. She is OK now for those who are wondering. My question is, what cheese is best consumed with a touch of accomplishment on the way to the national championship game? You may also suggest a fine wine that goes with slapping the shit out of TTUN? Thanks in advance.
D.J. lives on the edge though. For me, I follow the sure prognosticator Corso. Did Auburn fans really boo after he picked their team to beat Louisville? Why?
You can include the Colts too.
This whole deal sounds like BS to me. I can't stand either Kanye or Kim. On a serious note, is anybody in the market for some nice jewelry?
I watched most of the UM vs. Wisky game and it was a snoozer. It wasn't so much of a defensive battle, but two woeful offenses. I could see too many things that both teams need to shore up before they play the Buckeyes. The only thing these two teams could have in their favor is the emotion of getting to play the number 2(1) team in the country.
Yesterday was national coffee day. Evidently, Coombs doesn't like decaf.
Was Hairball the "Guest Picker" on Game Day?
OMG Hove. I love your humor and your French isn't bad either.
I really loved AJ. He was one tough kid and athlete. You didn't know if he was going to punt or run.
D.J., I just want to compliment you on your writing. It gets better and better with each article that you do. I am no expert by any means but I know what I like. I am just afraid now that you are doing so well that you might jump ship for greener pastures. Just remember 11W and the nuts that support you.
Thanks D.J. I wasn't thinking along those lines. Big snafu by me.
I saw this on facebook and I think this guy is selling these. What a Great Idea!!!!