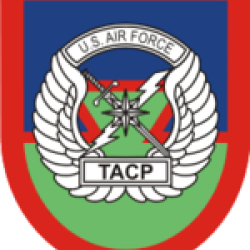 JTACbuckeye
---
Ft Bragg, NC - Hurlburt Field, FL (via everywhere and nowhere. I claim Dayton, OH.)
Member since 14 August 2013 | Blog
Helmet Stickers: 67 | Leaderboard
Favorites
COLLEGE FOOTBALL PLAYER: Malcolm Jenkins
COLLEGE BASKETBALL PLAYER: Mike Conley
NFL TEAM: Pittsburgh Steelers
NBA TEAM: San Antonio Spurs
SOCCER TEAM: Barca
Recent Activity
...and not one jumpshot or hook in the highlight vid! excited by this kid's prospects, but hopefully he can develop some more moves in the low post to combat the physicality of the big ten basketball schedule.
1. arizona state
2. washington
3. oregon
4. texas
5. florida atlantic university or florida international
...then commit to ohio state
boo! he got it out of the rack for her and only let go once her momentum was going. so she could straighten her arms. nevertheless.... very impressive for a young lady.
impressed by the lists, but surprised that we make it into the top-10 for QBs, but not for RBs.
I'm of the opinion that James Clark wins at 100m (maybe even Devin Smith).
I feel like less of a fan than I was yesterday... because what grown man has this much time on their hands? I mean I appreciate the time and effort that it took, but who does these things, really?
(she sounds hideous....
As I approach the gates of heaven;
St. Peter I will tell;
One more soldier reporting sir;
I've served my time in hell. -Mark Anthony Gresswell
Soldier, rest! Thy warfare o'er,
Sleep the sleep that knows not breaking,
Dream of battled fields no more.
Days of danger, nights of waking. -Sir Walter Scott
congrats RDS! love the Steelers going after him early!
ryan shazier is amazing... he quickly became one of my favorite buckeye defenders ever. wish we had one more year of him, but i wish him the best of luck in the nfl.
Dam! That's is hire education at it's findest!
every time a see the word "BIG".... my mind automatically reads it as "B1G". (damn you Big Ten!)
there goes my billion dollars!
i was leery of him before I saw his tape and realized his athletic potential. Now, I think he could be better than Mike Mitchell will be!
I think we need to recruit both styles of qb (dual threat and traditional)... I hate throwing all of our eggs in one proverbial basket!
beautiful play... tough game, though.
nevermind... it was Joel Hale!
wasn't it Billy Price who beat John Simon in a tug of war conditioning drill? Or am I mis-remembering?
... and that's the beauty of sports right there!
DO NOT do this chick dirty...
whoa! she absolutely destroyed him. if i ever thought about stepping out on my wife... that story is more than enough to keep me in line.
amazing athlete... highest potential... but i would not draft him. give me khalil mack!