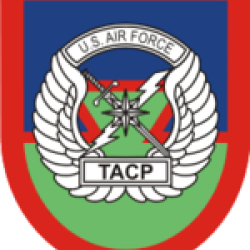 JTACbuckeye
---
Ft Bragg, NC - Hurlburt Field, FL (via everywhere and nowhere. I claim Dayton, OH.)
Member since 14 August 2013 | Blog
Helmet Stickers: 36 | Leaderboard
Favorites
COLLEGE FOOTBALL PLAYER: Malcolm Jenkins
COLLEGE BASKETBALL PLAYER: Mike Conley
NFL TEAM: Pittsburgh Steelers
NBA TEAM: San Antonio Spurs
SOCCER TEAM: Barca
Recent Activity
nevermind... it was Joel Hale!
wasn't it Billy Price who beat John Simon in a tug of war conditioning drill? Or am I mis-remembering?
... and that's the beauty of sports right there!
DO NOT do this chick dirty...
whoa! she absolutely destroyed him. if i ever thought about stepping out on my wife... that story is more than enough to keep me in line.
amazing athlete... highest potential... but i would not draft him. give me khalil mack!
Remember Jonathan Newsome? Former Buckeye LB/DL... I had forgotten all about him until I saw his name under DL invited to the combine. Always hoped he would have been a solid "Viper" for the Bucks!
love how the kid always goes for the strip in conjunction with the sack.
wow! hopefully this translates to the field.
i think that with urban's early momentum in the south... this offer is to make him defend his own turf. i still don t think that larry scott gets offered until closer to signing day 2015. i , personally, don t believe his bama offer is committable.....
james clark, curtis samuel, dontre wilson, braxton miller, or devin smith?
normally the dbs are the fastest on a football team, but i don t see a whole lot of elite speed in our backfield with roby gone.
I honestly think Linebacker (specifically the Mike) is the hardest position to come in to learn and play effectively (especially in a 4-3). Receivers, DLs, DBs, and RBs can get by on pure athleticism!
under... I'll go with 8 recruits from the Buckeye state
Texas was getting blown up in every clip. The Bucks, Bama. 'Noles, and 'Cocks were well represented!
Jerome Baker, Justin Hilliard, Eric Glover-Williams, James Daniels, George Brown, the Dowell brothers and CJ Conrad! Those are the 8 that I want from Ohio. Hopefully, the others end up at Michigan State, Minnesota, Indiana, Purdue, or Nebraska.
I want UM and tOSU to crush it in Ohio for 2015... if only to keep Bert's grubby hands out of my home state!