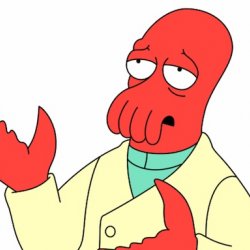 JollyFatMan
---
Delaware, Ohio (via Youngstown, Ohio)
Member since 04 September 2012 | Blog
Helmet Stickers: 409 | Leaderboard
A born and raised Buckeye, from Youngstown, went to school at Tiffin University, and now work for Wendy's International in Dublin.
Favorites
SPORTS MOMENT: Running at Indoor GLIAC Conference my Senior year of college in the DMR. All 16 teams, surrounding the track, with two lanes to spare.. one of the most fun and most intense sports moments of my life.
NFL TEAM: Cleveland Browns
NHL TEAM: Columbus Blue Jackets
NBA TEAM: Cleveland Cavaliers
MLB TEAM: Cleveland Indians
SOCCER TEAM: Everton FC
Recent Activity
Starts up front. The beasts in the trenches need to put a hurting on their O-Line.
I really don't want to be a debbie downer, but I don't think Braxton will play football for Ohio State again. I also had a torn labrum.. MUCH worse then Braxton (as in, I could dislocate my shoulder myself). I'm two years deep after the surgery and the shoulder still isn't fully healed. Now, I'm not Braxton and I also don't have those types of doctors available however.. I did have good people work on me and the timeframes, even with proper care, are very lengthy.
Also.. the more times it happens and/or more work you have done.. the more chances you'll never be able to use it the same again. I'm never allowed to play contact sports for the rest of my life because of the damage to my arm (luckily I ran track), however College and NFL football on his THROWING shoulder? Good luck really but the track record is REALLY bad for things such as this.
Exactly.
Go Navy a little bit less then Go Buckeyes.
As someone who was born here then experienced that environment, I trust her judgement.
It was actually a pretty good VIDEO. If it were for a good team, it would be amazing. I don't see too many OSU videos that I truly love anymore. Used to have a number of quality ones out there. Lets hope this season (I've already seen one), we see a number more after we win it all :)
Never change Will, never change.
My man Stoops.. representing Youngstown the right way.
Did you forget to add the sarcasm font?
KEEP attacking. Don't Tresselball it. Portugal is giving TOO many chances to slow down.
Glad to have him.. just someone tell him to not beat up on my high school this season. :P
They've all been fired as well.. per my friend who works there. Win!
Sadly not tonight. Not allowed in my complex. I will be enjoying the night however.
http://www.ohiostatebuckeyes.com/sports/m-footbl/mtt/brandon_ojikutu_850201.html
No.. NO!
Youngstown State could use a boon to help swing more money into the University. There is a LOT of potential to change that university into a destination instead of "You Screwed Up" if you go there from the Mahoning Valley. And if they invest.. brighten the community.. change more of the culture of downtown and the surrounding communities.. maybe most people my age (27) and younger would have more of a reason to stay then flee.
And they say racism doesn't exist.
My first ever hockey experience and what a game to pick. One of the most fun experiences of my life. That place went off when the last two goals were scored. Consider me a hockey fan.
My first hockey game.. ever. Never watched, never attended, just had a passing liking of the sport. Must say, it is one of my favorite experiences of my life as a fan of ANY sport. Consider me converted. And they didn't have a playoff in major CFB for this long? Really? If Nationwide can get this rocking for a first round hockey game.. The Shoe? I cry at the thought.
Either way, GO JACKETS!
Echoing many statements above.. I fully agree with how hard Photoshop is to use effectively. While I'm not incredible, I do dabble from time to time and it takes a long time to learn how to use many of the features effectively. While what he does isn't what I would call the best there ever was, he definitely has the skills that can pay the bills.
I'll be there. Didn't get to the Shoe last year, but I did see the Bucks beat TSUN however. I don't know if I'll be able to go this year and my parents will be in town and neither of them have been!
And people laughed when I said you could find a number of non athletic team students who could run a great time.
racism forever dead
I love the subtle sarcasm there. ;)
I wonder if they mean 40 or 100. Also.. you underestimate the speed of many regular students not on the track team.. and if any track athletes decide to have a little fun.. theyd make most of the football team look silly.. depending on the guy of course. But if it must be someone without a sport.. I guarentee someone somewhere in the legions of OSU students could beat several of the fastest OSU players. I know many any athlete who killed it in HS who gave it up when they went to school.. including a few state champs.
I mean, how could he not start, he is wearing Tom Harmon's number!