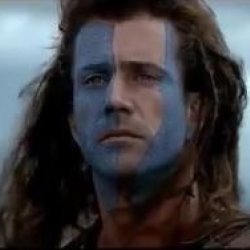 JOhio1560
---
Somewhereville, USA
Member since 11 January 2014 | Blog
Helmet Stickers: 417 | Leaderboard
Played football through high school. Lifetime Ohio State and Reds fan. Also a Kentucky basketball fan.
Favorites
SPORTS MOMENT: Watching the 2010 smackdown of TTUN in the Shoe
COLLEGE FOOTBALL PLAYER: Archie Griffin, A.J. Hawk
COLLEGE BASKETBALL PLAYER: Aaron Craft
NFL TEAM: Steelers, Raiders, Bengals
NHL TEAM: Blue Jackets
NBA TEAM: Cavs
MLB TEAM: Reds, MILB Clippers
SOCCER TEAM: Crew, Scottish National Team
Recent Activity
+1 for referencing my little Irish buddy.
Glad you're back online Jeremy.
Happy Birthday 11W! Upvotes all around!
I'll have what you're having. But in all reality, I think you're right. Barrett is a good QB and although he won't be Braxton, he also won't be Bauserman.
Rotten end to a rotten day.
UMass-Lowell is a hockey school, whose basketball team just recently moved to Division 1. High Point has been in Division 1 for a while now and made the previous tournament.
Yawn. Another year, another mediocre men's basketball non-conference schedule.
I've been a huge Buckeye fan since I was very young but have only managed to attend two games in person. I've looked for tickets to this game for months but I couldn't find any in my price range. I currently reside about an two hours away from Baltimore and would easily be able to go. I am not in the military but my father and both my grandfathers served brief stints.
I'm probably not the most deserving person to get the tickets. There are some great people on this site. But that can't stop me from trying!
michigan sucks, Go Buckeyes!
I think you're right.
EDIT: After some research, I can confirm you are correct. The Shoe is 6th largest in the world, 3rd largest in the States.
Rungrado May Day Stadium 150,000[1] North Korea
Salt Lake Stadium 120,000[2] India
Michigan Stadium 109,901[3] United States
Beaver Stadium 106,572[4] United States
Estadio Azteca 105,000[5] Mexico

Ohio Stadium 104,944[6] United States
Man, I'm pumped to see the new 'Shoe. I saw the lights on while driving thru C-bus in early August, but I've yet to see the new seats. I've been in discussions with a few people to get discounted tickets to "The Game" so hopefully I'll get to see the Shoe's new look live.
I actually prefer this schedule. Oregon State is on par with North Carolina. And it's a Big Ten/PAC 10 12 matchup which is way more traditional than Big Ten/ACC. And I really don't mind UNLV. They are a decent program and we've never played them before.
+1 for Get Smart reference.
I'm in shock right now... Robin Williams was one of my favorite entertainers. He was truly one of the funniest men to ever walk the face of the earth.
Rest in peace Robin Williams. You brought joy to so many people and you will be greatly missed.
I consider it a mostly friendly rivalry. I mean, as a Reds fan, I love it when Cincinnati beats Cleveland. But when the Reds are not playing the Tribe, I root for Cleveland to do well. And I know Tribe fans who feel the same way. It's kind of like "conference pride", except it's more like "state pride."
Awesome win. This is a great experience for the basketbucks. Does anyone know anywhere we can see some highlights?
Carlos' first half stats: 5 carries, 39 yards. Unfortunately, he hasn't played since the second drive. 49ers have really struggled since they took Hyde out. Three straight 3 and outs. I doubt they'll put El Gaupo back in but I'll follow it in between the Reds-Indians game. Go 9ers! Go Reds!
I root for Kentucky during basketball season. I have family in Lexington and am required to pull for the Blue and White in order to remain in their good graces. And during basketball season, that is honestly very easy to do. But football is my sport and Ohio State will always rank ahead of Kentucky in my heart.
I've rooted for TTUN just once in my life. Ironically, it was against Urban Meyer in the CapitalOne bowl. I've never rooted for them since and I never will again.
I actually like the color blue. I'm half Scottish and blue is our national color. I do hate the color yellow with a passion. Anything yellow is disgusting.
Search for YouTube user "tornadomanatwork" and you'll find them. He's got all the games from last season (I think) and tons of other classic games.
You're welcome.
Yeah, the DC/metro area has terrible drivers. Driving thru northern Virginia is awful. I have had many bad experiences driving thru that area. Columbus drivers are okay in my opinion. They aren't the best but they're usually semi-respectful from my experiences. But Cincinnati drivers are pretty bad. Whenever I'm there, it's like everyone decides to go 85 and weave in and out of traffic. Just this weekend I got flipped off by some jerk weaving in and out of traffic in northern Cincy. And I was doing 77. He must have been going at least 95 MPH.
There were consequences for 1. The marching band, and 2. John Waters.
From what I understand, the members of tOSUMB have a deep love of John Waters. Based on what I've heard, John has been a great leader of the band on and off the field. The consequences that resulted from the band's unwillingness to completely change their culture is that they lost Water's leadership and abilities. The leader plays a huge role in any group or team. I've seen many a football team devastated by the loss of a coach.
The band should also be aware of the consequences for John Waters. The reason that the university gave for Waters firing was that he "did not completely eliminate the band's culture." It was impossible for John Waters to completely eliminate the culture because some students must have been unwilling to stop. If all students were willing to refrain themselves from their sexual actions, Waters would not have been fired. So because some students were unwilling to control their actions, a mostly innocent Waters was fired.
Therefore, the consequences for the students actions were that they lost their beloved leader and the knowledge that their actions were the cause of that.
Sorry if that was too long/confusing.
Wow, great find!
It saddens me to think that newspapers are slowly being replaced by newer technology. I love opening a newspaper and reading the news from a tangible object. That's why I've started collecting newspapers with important events that will one day be historic and recaps of Ohio State games.
Take good care of those clippings. They are unique and might be worth something in the future.