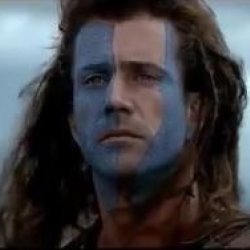 JOhio1560
---
Somewhereville, USA
Member since 11 January 2014 | Blog
Helmet Stickers: 296 | Leaderboard
Played football through high school. Lifetime Ohio State and Reds fan. Also a Kentucky basketball fan.
Favorites
SPORTS MOMENT: Watching the 2010 smackdown of TTUN in the Shoe
COLLEGE FOOTBALL PLAYER: Archie Griffin
COLLEGE BASKETBALL PLAYER: Aaron Craft
NFL TEAM: Steelers, Raiders, Bengals
NHL TEAM: Jackets
NBA TEAM: Cavs
MLB TEAM: Reds, MILB Clippers
SOCCER TEAM: Crew, Scottish National Team
Recent Activity
It really isn't that difficult. Here's +1 to get you closer.
Go Bucks! Beat these michigan goons!
+1 for Get Smart GIF. I used to love that show.
Congrats to Zach! He really deserved this honor.
Your probably right and I'm probably just being pessimistic. I just want to know that his heart is in it.
Nice! I stepped away for a couple hours because I thought the action was done. I guess not. Glad we pulled a guy away from Sparty, but I'm not sold on his commitment. Ohio State is the third school he has been committed to. I know he signed his NLOI, but I'm still not sure how committed he is to play here.
That's unfortunate. I did not expect Bryant to win his appeal but it's still unfortunate. Bryant has had a good long career at Ohio State and will definitely be remembered.
I'd like to know the story behind that GIF.
Great read, Ramsey! I always enjoy reading these kind of stories.
I really like this class! The coaching staff has done an awesome job of getting the guys they want. Can't wait to see these guys in action! Especially all the LBs.
I have not heard good things about Rutgers and their athletic department. One of my relatives has a friend, whose son accepted a scholarship to play football at Rutgers. He only stayed for a few months. The environment around the football program and the behavior of the players and coaches was so bad, that the young man quit and returned to central Ohio. Not sure where he is now. But I'm sure he's glad to be out of the "toxin environment" that is Rutgers.
Aaah, I remember now. Thanks for jogging my memory! Up votes for your troubles!
I feel embarrassed. Just saw that we signed Erick Smith but for the life of me I can't remember anything about him. Could you guys possibly give me some info?
Looks like he's staying with the good guys! Great way to follow up the Iowa game!
Victory, sweet victory! This season season is turning around here! I know we have Purdue on Saturday, but I'm already pumped for the *ichigan game. I can't wait to crush them skunk-bears.
I'm happy with the class. We have a ton of talented athletes. I just want 2 or 3 more big names to end the recruiting season.
If you're going to make fun of an Ohio State quarterback, make fun of Joe Bauserman. Boeckman led us to a MNC game which is something neither Pryor or Miller accomplished. Make fun of Bauserman all you want. He really sucked.
It's 5:08 and michigan still sucks!
Suck it Wisconsin! This is the basketball we need to play for the rest of the season.
That's funny right there!
I still remember that game! It's one of my all-time favorites. +1 for the Friday afternoon distraction.
If he's half the backup that Kenny G was, we'll gladly take him.