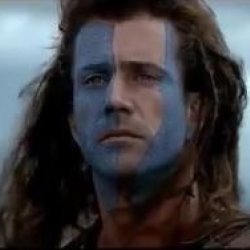 JOhio1560
---
Somewhereville, USA
Member since 11 January 2014 | Blog
Played football through high school. Lifetime Ohio State and Reds fan. Also a Kentucky basketball fan.
Favorites
SPORTS MOMENT: Watching the 2010 smackdown of TTUN in the Shoe, Final three games of the 2014 season
COLLEGE FOOTBALL PLAYER: Archie Griffin, A.J. Hawk
COLLEGE BASKETBALL PLAYER: Aaron Craft
NFL TEAM: Steelers, Raiders, Bengals, Eagles
NHL TEAM: Columbus Blue Jackets
NBA TEAM: Cleveland Cavaliers
MLB TEAM: Cincinnati Reds, MILB Columbus Clippers
SOCCER TEAM: Scottish National Team, Columbus Crew
Recent Activity
Prayers on the way. Sad news on what hopes to be a great day of football. My thoughts are with them, today.
Hey Oklahoma!
I might try it again…it's certainly cheaper. Who knows, they might have corrected some of the problems I was having.
Thank you so much...this information is most helpful! Definitely looking forward to the game...Washington is good but hopefully the Jackets can pull it out or at least make the game competitive. Hockey is quickly growing on me and I'd love a constantly above average Columbus team.
Oh, I'm really looking forward to it! I usually use Ticketcity...if I can't find a bargain I might end up doing that.
I'm only tried to used Stubhub a couple times but it's always hated my guts. I'd try to purchase tickets and it would always sign me out when processing the final step. That's happened a couple different times so I gave up on them. I usually use ticketcity even though it's a little bit more pricy.
Kentucky and NC State….I grew up in Northern Kentucky and half of my family are Kentucky fans so I was obliged to root for Kentucky in my youth (at least for basketball season). My uncle was actually one of the Wildcat's team pilots, so I have some connections to the program. I also like NC State….don't know why, but I have a soft spot for them.
Non Power Five: Toledo, Army, Nevada, App State, and Western Kentucky.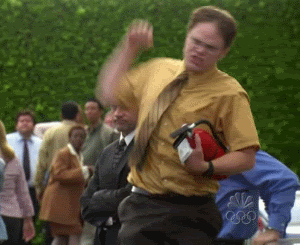 RIP Saunders...one of the few ESPN guys I liked. Prayers for him and his family.
Us?!?! 9th?!?! Below tun?!?!
I think these rankings are much more fair than some of the other places I've seen. I am very comfortable with a #5 ranking.
This is true…tun is doing well. But I'd take Urban over Harbaugh every day of the week. He's far more consistent, experienced, and under control. For this reason alone, I believe we have a pretty large advantage over the northern weasels.
Spielman is a friggin' beat.
A lot of people forget that was a really good Texas A&M team we beat in the Cotton Bowl. Their offense got a ton of hype. They dropped one game to Arkansas and another to someone else, but they had a lot of big wins that season.
The future looks very strong for the Buckeyes!