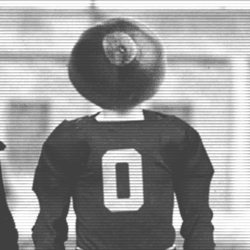 Joebobb
---
Member since 16 December 2013 | Blog
Helmet Stickers: 111 | Leaderboard
Recent Activity
Bring back the Grass!!!!!!
Growing up in Cincinnati, I always attributed UK football to the same level as Akron Football. Competing for the same type of players and really a disinterested fan base. As I grew, I learn they more fit the profile of Cincinnati football. A basketball school that plays football and has bandwagon fans in a good year, but I say that Cincinnati has better football fans on the whole. I had the opportunity to go to a couple UK games a few years ago though, and UK football is more like a bunch of tailgaters who meet for the game but never actually make it in the stadium. I remember watching Florida come to town to play and the stands are half empty. Yes, UK stunk but Florida still had Chris Rainey and a high powered offense. I went to a few additional games as well and the fan base really could not care. It was just something to do, and the game was less important than the tailgate.
but the neutral site game has to be held at a venue willing to hold it. Jerry World holds games because it seeks them out. So does FedEx field and the Meadowlands. When Indy and soldier field start seeking out more big paycheck games like that they will be held there.
Why not - What is the key in NCAA scheduling. Wins and Quality Losses. You can lose in basketball as long as you lose to the right teams. A loss to Cincinnati, Xavier and Dayton are good losses because all those teams have a high RPI. It is the difference between a 11-12 loss team getting in to the NCAA tourney and a 6 loss team getting in. Also, it will create exciting basketball for recruits and fans alike, and much better than watching OSU against Gardner Webb or Wofford.
In an ideal world home and home is the preferable way. But if it means playing 4 MAC teams at home or playing a group of quality, interesting teams on a neutral site, I would choose the neutral site. Unfortunately, it is the new reality. As a paying fan who does not live in Columbus, I will not drive for a game I feel is not a compelling matchup. Tickets are expensive enough, why waste my money on the likes of BGSU and Florida A&M. I know the BIG slate is not too compelling either, but I would rather sit and watch Indiana any day over a MAC team.
But have no fear, Fireworks are in store for 2014
Home game against Miami of Ohio or some other MAC School OR a neutral site game against LSU, Bama, Auburn, Clemson, FSU, Tex, etc. I would take the neutral site game any day. While it is a 2 hour drive for me to go to Columbus, I would drive or fly to a neutral site game against a premier opponent than go to the shoe to see the Bucks dominate a pathetic school from the MAC. If I am going to travel I want to see a decent opponent.
One of the best games I saw in the Shoe was the 2003 game against NC State. I would not call them a powerhouse but they were a decent opponent from a P5 conference. It was worth paying for that game. Va Tech this year will be the same. I will even say Cincinnati is a decent ticket to go to. Other than that, the rest of the non-conference schedule is not worth the money or my time. I would not go to those games even if people game me their tickets (well maybe Navy).
Point being, and this is what Michigan so sadly misses. They schedule cupcakes that the fan base has no interest in seeing and wonder why no one shows up. While the TV money has gone up considerably, the product on the field is being diluted considerably. My wife went to Notre Dame in the mid 1990's and looking through her old yearbooks, the ND football team played only BCS caliber teams plus the service academies. Now they play MAC schools and low level ACC schools as part of their schedule. This is a national trend and needs to stop for the good of the game.
I could care less about the tradition. I think Brandon should do what it takes to fill the place but Fireworks?? c'mon. As I mentioned earlier, if the real problem they have at Michigan is the lack of student ticket sales, how will fireworks change this. The students pretty much live in the area and can see the firework show from their front porch. They can be a free rider here. It just seems that Brandon is throwing darts and while he has identified the problem, he is clueless in how to fix it. For the price they are spending on fireworks, maybe they should lower student ticket prices or offer a contest to students to win a semester of free tuition if they are present at the game. I am not saying I have the answers but these are still better than fireworks.
Just a silly observation here. If the problem with Michigan games is that the students are staying home, how will fireworks help? The students all live within walking distance from the stadium, you would have to figure that after watching "scUM" on their 60' in flat screens (or more likely playing video games) they can then walk out their front door sit on their porch and watch the firework show from there.
The best thing about Columbus is that it is only 90 minutes away from Cincinnati, the greatest city in America!!!
His reasoning for keeping UC out of the BIG 12 is pretty poor. First, his point about the Stadium and facilities is not true. UC is in the midst of a major upgrade, and they also have the ability to leverage resources in the city such as Paul Brown Stadium where needed. 5/3 is not a great facility but they are planning upgrades (there are luxury boxes on both sides of the court contrary to his assertion. The endzone area is the UCATS club). His point about OSU does not hold water either. OSU is and will always be the Alpha dog in Ohio no matter what conference UC is in. OSU could care less if UC is in the American or the Big 12 or ACC or whatever. Penn State is the Alpha Dog in Penn and Pitt will always be second fiddle even though they are in the ACC. Same with Kentucky and Louisville. In today's realignment world, TV eyeballs and recruiting are what matters and Cincinnati provides them for the BIG 12, more than most other schools do except possibly UCF. His point about UCF is legit but that is about it. If the BIG 12 were to expand, Cincy and UCF make the most sense because they get them into 2 large markets that are closer to West Virginia, both are great recruiting markets. The big knock on UCF is that it does not have the endowment or academics that UC has which is a knock on them but they have a lot of potential. USF is UCF but without as much potential.
Kyle,
You live in Ohio, you write for an Ohio State Blog, one would think that If you are writing about one of the major cities in your home state, you would have a stock photo that was a little more recent. From the looks of that photo, it is from the early 90's. C'mon you can do better than that
I have been to 3 OSU/MICH games at the BIg house (as my only experience there) and 2 games in Columbus with my last game in 2005. Even in those "good times" for Mich there was always a sense the students would rather be doing other things and not interested as much in the game. This was not the case at Ohio State. The biggest thing I noticed was the ticket prices. We would always buy from a scalper before the game. In Columbus, we were lucky if we would get a ticket for less than 2 times face value 30 minutes before kickoff. At Michigan, we never paid above face value for a ticket and often purchased student tickets. This was during the time when Michigan went to 3 Rose Bowls and won the Orange Bowl. You would figure the students would be living it up, but there was such lack of passion on the fan base.
I also think the excuse about the game being after Thanksgiving is not a legitimate one. The game has been played after Thanksgiving for a long time. In 2001, we sat in the Michigan student section and there were a ton of students who made the trip back from Thanksgiving for "the game". In the 1980's and early 90s "the game" was always played the Saturday after Thanksgiving, and students still came.
The real and primary reason why students at Michigan and even Ohio State stay home is all about ticket prices. It costs more to go to college today than the average person makes in an entire year. College kids do not make a lot of money anyway, when you start charging your students so much for tickets that they have to decide between going to a game against Western Michigan or paying rent, no wonder why they do not go to the games. School pride and tradition are nice, but eating and paying rent are a bit more of a priority. Brandon has to remember who his audience is..............Remember the time when students actually got into the game for free, or when a student ticket was not much more than a beer or 2 at the bar?
You would think with the SEC mandate to play power teams it would eliminate the ACC from the list. Outside of FSU and sometimes Clemson, ACC team routinely lose to FCS teams. Bringing the likes of Jax St, BGSU, or Viriginia to the Swamp is almost the same thing with the exception that BGSU and Jax St. may pull the occasional upset whereas with Virginia or some other ACC patsy, the SEC fans are bound to go home happy.
I find this debate totally ridiculous. This is HIGH SCHOOL. Last I remember, the point of high school is to get an education, not win state championships. Schools should be measured by the quality of citizens they produce not the number of D1 athletes or state championships. Football/basketball/baseball/etc. are extra curriculars and not necessarily part of the academic mission of the school. Yes they are important as far as the culture of the institution but at the end of the day, they teach an important lesson. The playing field is not going to be equal in all cases and not everyone gets a medal for participation. Principals need to focus on the education of their students, at the end of the day, state championships are not important.
At the end of the day, the Universities will still come out on top. If the appeal loses, the NLRB will write rules establishing what defines a student athlete employment relationship and the schools/NCAA will come up with a new guideline for the student athlete to get around the rule. Problem solved. Not much to see there. This does little to address the underlying issue of college athletes not being able to receive compensation for the contributions to the schools.
This banner has nothing to do with OSU anyway. It is the casino company which has out of state ownership, trying to promote their Golden Buckeye promotion. OSU is completely irrelevant to the ad and it would have been done no matter who UD beat to go to the sweet 16. People are just way too sensitive. If people look for a reason to be offended, they are sure to find it.
For what it is worth the Miami Valley Gaming ad with the 16 Buckeyes is nothing to do with Ohio State, nor is it trolling OSU. Their "brand" or tagline is the "Golden Buckeye" since after all, Ohio is the Buckeye State. They are running a promotion giving away a Golden Buckeye to a progressive slot winner. Congratulating Dayton with Buckeyes, has absolutely nothing to do with beating OSU but solely meant to draw attention to their promotion. If OSU and Dayton never met and OSU were also in the Sweet 16, Miami Valley would have done the same thing....... Don't take it personal, it is not about OSU>
I assume, like everything, the truth is couched in what each player hears and perceives. Promises like you will competing for starting time as a freshman or you will come into camp listed #1 or #2 on the depth chart are not a promise to start nor are they examples of the coaches lying to recruits. Ultimately, it is up to the player to earn it and prove he deserves the position the coaches initially give him otherwise, they move someone else into the spot. Sometimes this comes down to a judgment call, but I would not consider it the coach lying to a recruit. Often times I would say, the coach promises the wide eyed high school kid he will have the ability to start from day one. When the kid gets to college, he sees that he is a little small or slower or not as developed as the other guys who have been there a few years. Ultimately, he is not as developed yet. This does not mean if he does not work hard, he will catch up, which the coaches are aware of, but it is just that the kid does not have the awareness of what the college level is like since they have not played.
I would move Neb to Tier 2 because they still are a good, not great program. I understand with IL in tier 3 because they often give the Buckeyes fits. I would move Indiana down a notch to Purdue's level. Purdue has been a better opponent than IU over the last 20 years. OSU has not lost to IU but has lost 3 times to Purude since 2000

Kholmes, I agree with you. Even if you look at the % of students from out of state. I would tend to believe that more of the out of state students at Michigan come from New York, Cali, and other regions of the country whereas more out of state students at OSU come from bordering states. The students in bordering states are more likely to be familiar with the rivalry than those from the coasts.
My best friend did his undergrad at OSU and grad school at scUM and had a similar take.
You want your rivals to be schools who push you and who you want to emulate (to a certain extent) TTUN has the 2nd highest winning %, PSU has national championships, NEB has National championships. This is why i consider them the best rivalries. WI is on the list because they have been to a lot of Rose Bowls lately. These are things OSU aspires to be.
MSU is good but they are a recent phenomenon. That is why I place them #5 but they could move up the list. However, over the last 10 years, Penn State has won against OSU much more than MSU has.
This is also why I dont say Purdue or Illinois or Iowa qualify as a rival. They may have a decent year or two every so often but they dont move the needle. Just because they beat OSU once every decade is not rival material to me.
I consider PSU a rival below TTUN of course. OSU, TTUN, PSU and NEB have the most history and tradition of all the schools in the BIG, they rival OSU in facilities. They consider themselves one of the Alpha Dogs. OSU competes with them for the same recruits. Of course they are a rival.
Proximity is an issue of course, and their sanctions have hurt things recently, but i rank OSU's rivals in order of importance as
1) TTUN - because they are TTUN - nuff said
2) Because they compete directly against OSU for recruits, they are a border state, and they have a great tradition
3) WI - Becasue of Bert's history and that they have been a thorn in the side of OSU for the last 10 years.
4) MSU Because they are the top team in the BIG now and are a border state to OSU.
5) NEB - Because of tradition and their history and newcomer status. They run a program on par with OSU so of course we want to beat them.
The rest of the BIG programs are just a step behind these schools so they do not relegate themselves to true rival status.
One of the happiest days in my Buckeye history occurred in January. 1.3.03.
Good things do come in January.
For anyone who knows about the scholarship process, I was always curious about this question.
Take Adam Griffin. Since his father is a university employee he can go to school tuition free. If he plays football does he take up a scholarship or would he be considered a walk on and save a scholarship for another player? I have always been curious about this because you often see the coaches son on the team (i.e. Cody Hawkins amongst others). Just wondering if this actually costs a scholarship or this player is able to walk on since their tuition is covered anyway?